All eyes are on New York Fashion Week (NYFW), and it's not only for the new collections for the upcoming season. While most are trying to get a glimpse into their new wardrobe, we're focusing on the hair trends that stand out on the runway.
No look is complete without perfect hair, and it would seem that the designers know this. Taking a look into the past hair trends seen at NYFW, there are three styles that appear far more than the rest.
These looks are understated, yet sophisticated and do their job in enhancing the look.
Girl Next Door
This look is phenomenally simple, but is a staple on the runway. The Girl Next Door features a simple middle part with the rest of the hair falling across the shoulders. The rest of the look is completed with the texture of the hair. While some designers prefer to have a straight, smooth finish, most designers opt for loose waves.
3.1 Phillip Lim paired this hair trend with his black, white, and burgundy palette from Fall 2015 while Vera Wang matched this look with her patterned collection from Spring 2015. Sally LaPointe was another designer who graced the runway with this hair trend, opting to use it with a black and white palette.
This look has already appeared on the runway this NYFW. The Dion Lee collection utilized this style to heighten the white and tan looks of the line.
Sleek
Edginess was the goal of this hairstyle, and it definitely delivered. This style features slicked back hair almost as if painted to the model's head. While the front of this coiffure was all business, the back added some dimension. The style was finished with cascading hair down the back of the model, either flowing freely or in a ponytail.
Alexander Wang and Adeam used this trend in Spring 2015 to increase their already dynamic designs. Wang paired this sleek hairstyle with vibrant colors to balance his collection with a well-rounded look. Adeam used this hard approach to contrast the muted colors in his Spring 2015 collection. Cynthia Rowley carried this hair trend over to her Fall 2015 collection in such a way that it multiplied her dark and somber collection. Her palette, featuring blacks and violets, was brought to the next level with this cutting edge hair.
Predictably, this hair trend has appeared multiple times throughout this week. TOME and Nicholas K are two collections that have featured this hairstyle with their black, white, and tan palettes.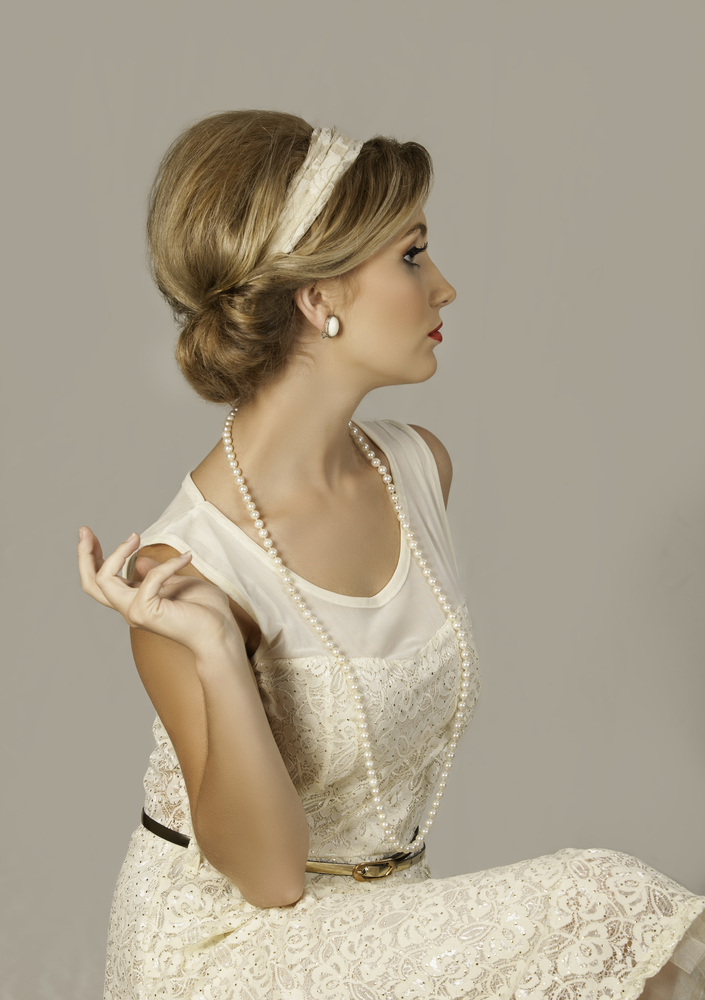 Poised Updo
Sophistication and grace are two words that can be used to describe this hairstyle. The Poised Updo is clean and simple in the front while evolving into an intricate and beautiful chignon.
Alice + Olivia showcased this hairstyle along with their Spring 2015 collection. This natural look held its own while allowing the colorful selections in the line to shine. J. Mendel's Fall 2015 collection displayed this hairstyle along with his white and red designs.
We've yet to see this hairstyle hit the NYFW runway this season, but we're anticipating its return to the stage.
Be on the lookout for any hair trends that make their way onto the stage these next few days.