Now that summer is just about here, it is understandable to finally give in to some of the tempting swimsuits that designers have created for this season. From elegant one-pieces that can double as a bodysuit, to flattering bikinis that show off your curves, these are some of this summer's hottest swimwear pieces.
High-Waisted Bikini
In keeping with the high waisted trend that has been seen on runways for a while now, designers have now created some gorgeous bikinis with flattering high waisted briefs. La Perla has a striking red set with a triangle bikini top, while Roxy has a sportier-looking style with a zip-up bikini top. For something truly different, Lisa Marie Fernandez has created a plaid twin-set bikini that almost looks as though it could be a smart evening outfit.
Stylish One Pieces
If you are looking for a swimsuit for your summer vacation, then a one-piece that can also be worn underneath a pair of jeans or shorts is not only convenient, but will save you some space in your luggage. The Mira Flounce Maillot is an off-shoulder, one-piece style from Lisa Marie Fernandez, and features a beautiful flounce that looks sophisticated and classy. For options that feature thicker straps, but also show off the cleavage, take a look at the V-neck offering from J. Crew, as well as the Embellished Stretch-Crepe Plunge from Lenny Niemeyer.
Crocheted Bikinis
Crocheted bikinis have a delicate and handmade quality about them, even though the bikinis themselves may actually be quite robust. For a simple yet stunning crochet style, head to H&M, who have one in a beautiful pale pink shade. Victoria's Secret has also made use of crocheting, featuring a crochet trim on their bralette bikini with hipster briefs, while She Made Me has a stunning and extremely feminine crocheted bikini.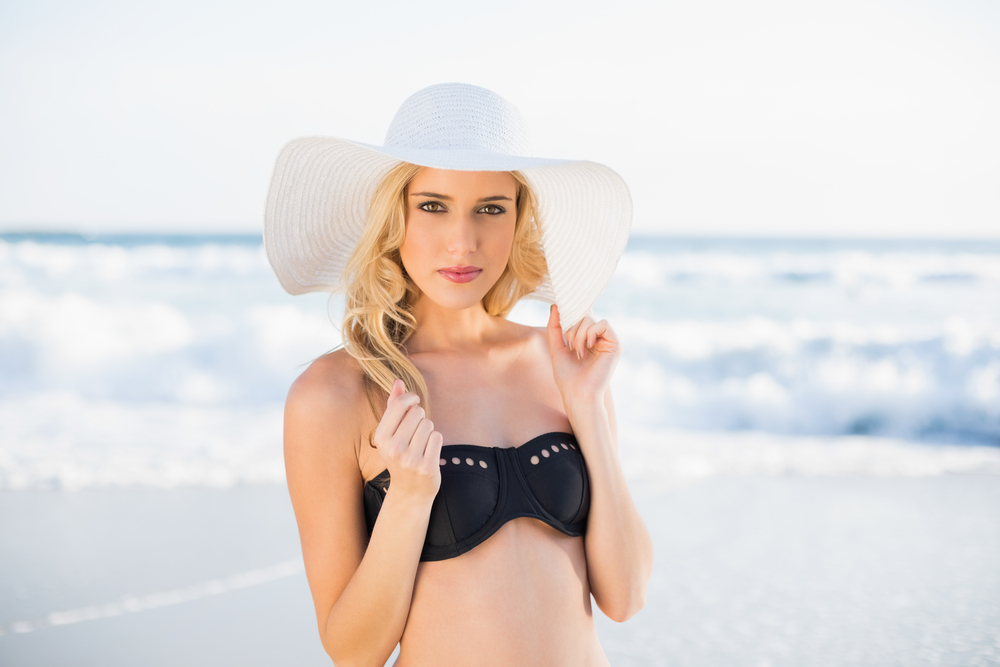 Bandeau Bikini Tops
With the wide range of bandeau styles available, there are now bandeau bikini tops out there to suit just about every body type, from the curvy to the athletic. For those who do not want a skimpy bikini, there is a gorgeous Longline Bikini to be found at Norma Kamali, while Lisa Marie Fernandez has created a Denim Bandeau Bikini that would definitely stand out on the beach. A cute Smocked Bandeau Bikini, featuring plenty of feminine ruffles, can be found at Tory Burch, and is another great option for those who do not want to bare too much skin.
Tie Front Bikinis
Tie front bikinis always have a slightly risqué allure, but are just as practical as bikinis that tie at the back. Vix has created a detailed tribal-patterned red and white tie front bikini that still manages to highlight the back, while Topshop has a sexy tie front Bardot Bikini, that will beautifully frame your shoulders.
While it may be said that certain pieces of swimwear only work for specific body types, the vast range of styles out there means that this is simply not true. From plunging one-pieces to delicate crocheted bikinis, each of these styles is definitely worth trying the next time you are out shopping for swimwear.