Infused with powerful botanical extracts such as Witch Hazel Extract, Tangerine Fruit Extract, and Ascorbic Acid, your skin will feel cleansed and refreshed. With this exceptional collection, the skin reaps all the nourishing benefits of Vitamin C to first clean then diminish the appearance of uneven skin tone, dark spots and lack-luster skin, over time.
This Collection Is…

24K Vitamin C Booster Facial Serum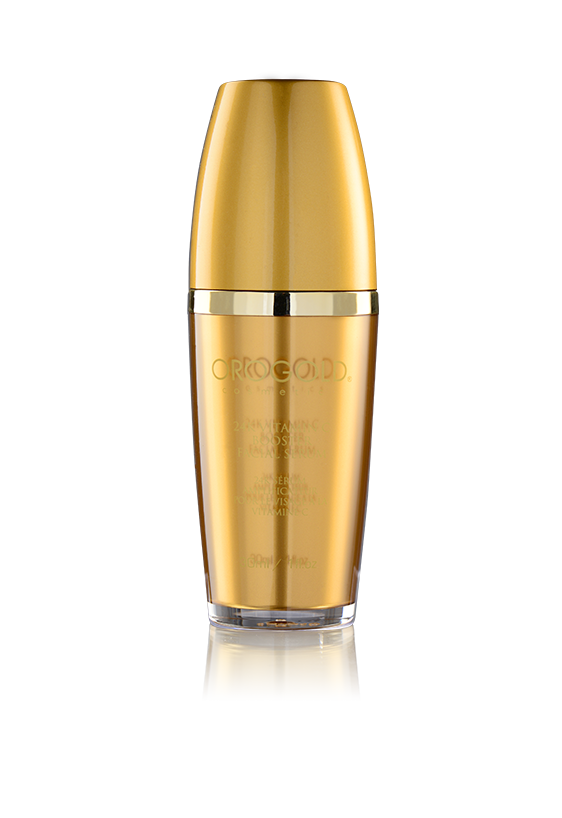 Gently apply a small amount and massage it into your skin. Allow several moments for the Serum to be absorbed by skin before continuing your skin care routine. Use before 24K Multi-Vitamin Day Moisturizer or 24K Deep Moisturizer for best results.
This luxurious facial serum flecked with gold provides luminous and bright looking skin. Over time it diminishes the appearance of fine lines and wrinkles, leaving you with smooth and glowing looking skin and a soft citrus aroma.
Ascorbyl Palmitate, Retinyl Palmitate, Wheat Germ Oil
24K Vitamin C Facial Cleanser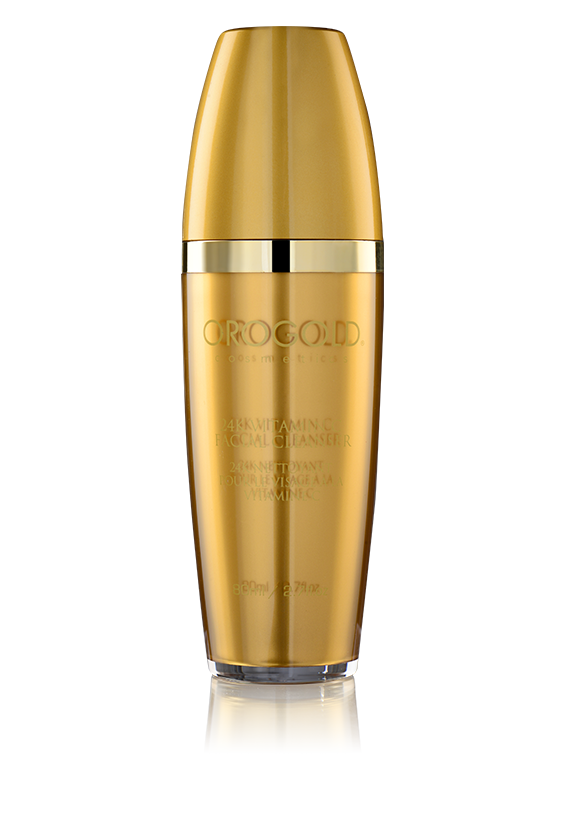 Use on moist skin. Lather a small amount in the palms of hands and apply the lather onto the skin using circular motions. After massage, rinse away with warm water. For best results follow with 24K Vitamin C Booster Facial Serum.
This opulent cleanser doesn't just do an excellent job cleansing the skin of impurities, dirt and extra oil but it also removes makeup! Use it at the end of the day to remove grime and pollutants from your face in one easy step.
Matricaria Flower Extract, Aloe, Witch Hazel Leaf Extract