It is just about spring time and with the change in weather and blooming flowers comes the annual New York Fashion Week. Here are some of the highlight collections from the week:
Marc Jacobs
Marc Jacobs showed his collection on a bright pink runway which juxtaposed the militant style of his pieces. His pieces stood out from the pink background in rich shades of army green, navy, and camel. Many of his strong field jackets were accented with disproportionately large silk pockets, a theme which was carried along to his dresses, as well. The models all sported the utilitarian style with dark, shaggy bobs and minimal makeup.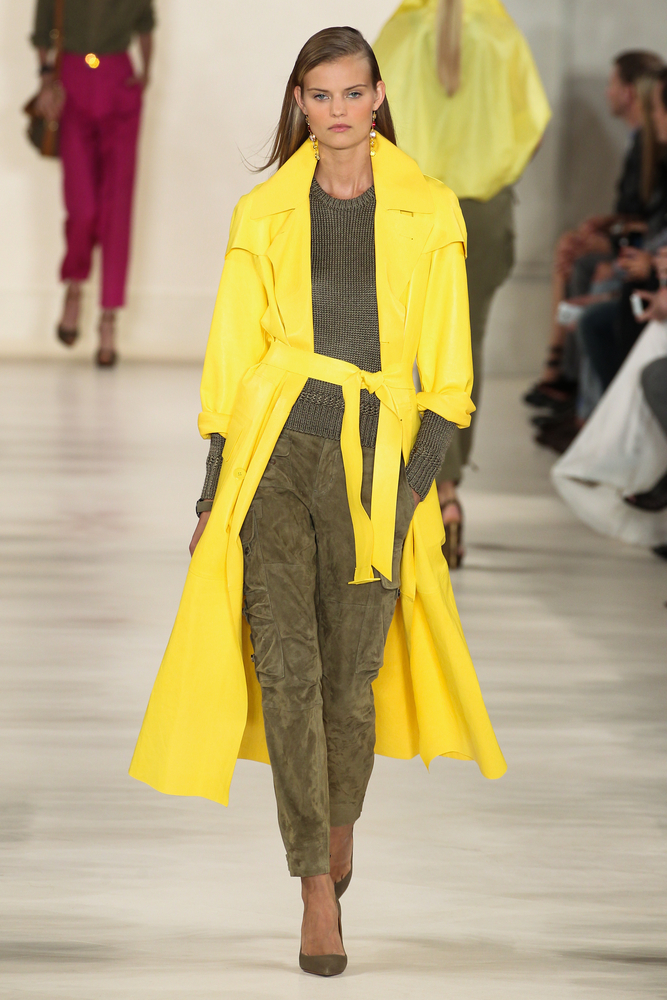 Calvin Klein – Francisco Costa
Francisco Costa's collection seemed quite subdued compared to Jacobs' work. The collection mainly presented maxi dressed and skirts with each piece accentuating the empire waist silhouette with a skinny belt. The pieces at first glance have simplicity to them, but after a while the design subtleties become clearer. The collection has an emphasis on color blocking, use of texture, and crisp layers.
Delpozo – Josep Font
Designer Josep Font is bringing Delpozo to fame with his fantastical and graphic creations. He utilized a wide-legged silhouette for some of his skirt and pants looks that verged on being unrealistic if not so well-constructed. Font also put an emphasis on color blocking in a bold and visually-appealing way which was clear in his striking yellow crop top and skirt ensemble especially. Inspired by artist Nils-Udo as well as marine life, each look sent down the runway truly wowed the audience with its perspective and craftsmanship.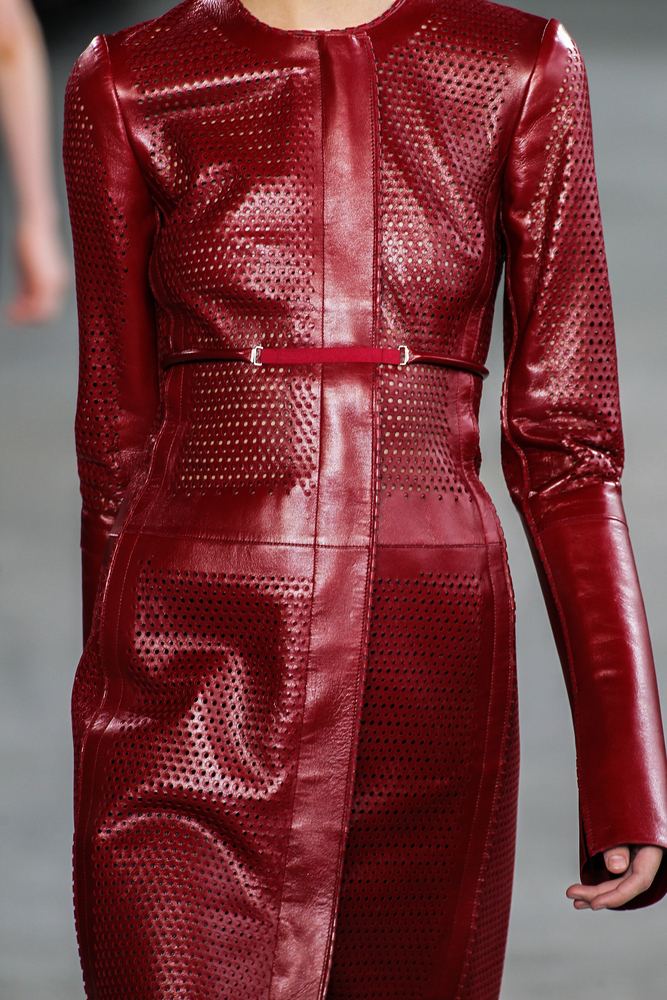 Ralph Lauren
Ralph Lauren sent a glam safari collection down the runway this year. Using his subdued palette of khakis, olives, whites, and yellows, he mastered combining utilitarian styles with sheer and glittering beaded fabrics in a unique in modern way. He created some drama-filled gowns for the end of the show that pushed the limits with their flowing tulle skirts; a particular stand out was a bejeweled tan maxi dress with a golden belt and over-sized bag that perfected the look.
Rodarte
Rodarte, led by Laura and Kate Mulleavy, sent out their usual distinctive style with over-the-top styling, use of shapes and textures, and, of course, drama. Their collection varied from military to a more romanticized feel with seemingly something for every type of customer. Though the pieces were not necessarily the most cohesive, the overall perspective was very clear.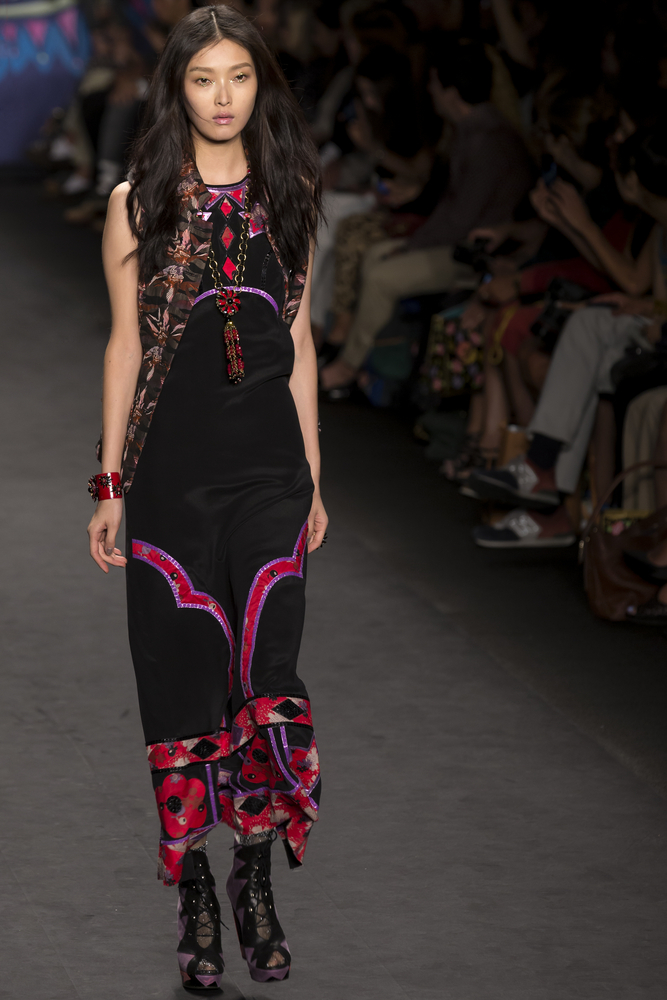 Anna Sui
Anna Sui went with the popular bohemian style for her collection. She sent down many relaxed maxis and added the perfect amount of detail with crocheting, feathers, and fur. Her styling completed her outfits perfectly with lace up boots, fur scarves, and hats.
Altuzarra
Joseph Altuzarra is a young talent that increasingly shows more promise each year. He displayed several pieces with drooping necklines that displayed the lingerie beneath but did so in a way that only exuded classiness. His leather cage skirt was certainly an interesting fashion-forward piece that seemed very wearable come spring and summer while his finale white and gold gown with a plunging neckline was close to flawless and made any woman want to wear it.