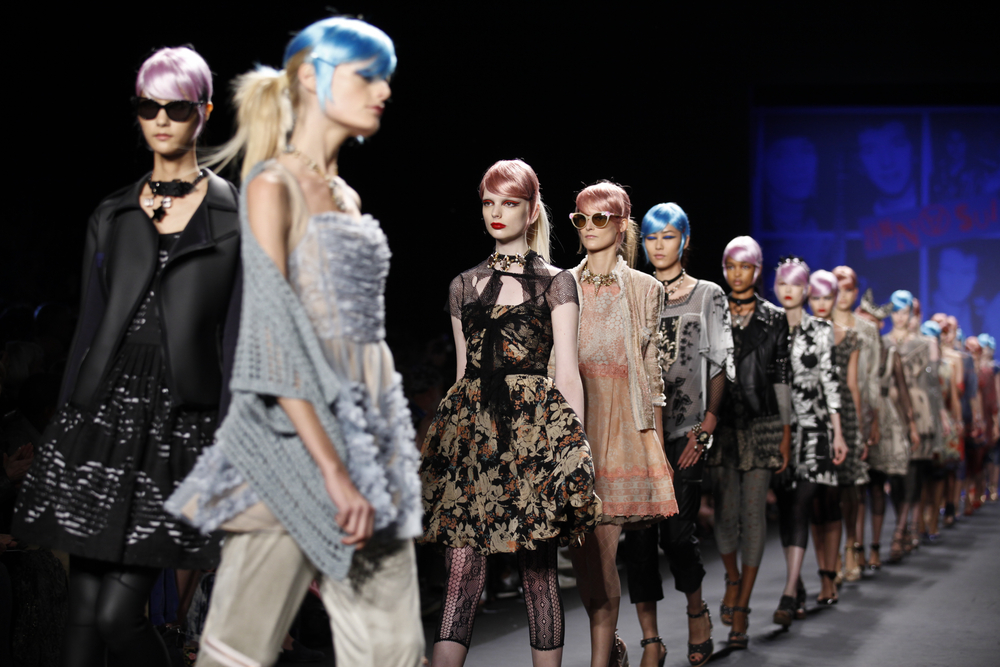 Fashion Weeks can be exhilarating affairs. Between all that madness are constant parades of inspiration. Make sure that you pay attention or it could disappear quickly. With more than seven days of pure genius on display, there is no shortage of ideas or looks to get inspired by. And to help you keep track of the best looks of this years NY Fashion Week, OROGOLD has come up with a small post about some of the things that you can try in your everyday life. All it needs is a touch of inspiration, a bit of genius and mix and match mastery and you could end up as the next street style star as well.
Guys should check out the "roll out of bed look"
Fawn Monique states that many women long their guys to sport that "fresh out of bed" look. What makes this look so amazing is that it definitely has some character and shape and you can wear it in different ways. Looking rough and dirty, like you've just rolled out of a mountain, is also important in order to perfect the look. Remember, one of the most important aspects of the "roll out of bed" look is your lips. Hydrate your lips and don't forget to swipe an exfoliating toner on your lips before hydrating them. This takes off the dead skin cells and makes your lips look better.
You don't need to go crazy to get attention at Fashion Week
TK Wonder and Cipriana Quann showed that one doesn't need to look like a clown in order to grab headlines at the fashion week. They sported amazing looking bags and neutral vintage looking coats and still managed to look as striking as any designer clad fashionista could ever look.
The perfect natural look for your hair
One of the best ways to boast of natural looking hair is to use a thickening lotion before blow drying your hair and sprinkling some water in order to tone down the volume. Run your hands through your hair to complete the look. This Bohemian Ralph Lauren look was carried off perfectly by Guido Palau at NY Fashion Week and it seems to have inspired countless ladies to try out the same.
Change the way you look at lipsticks
Estee Lauder did the unthinkable – sport brown lips – and she managed to make it look amazing. Brown lips seem to have become the perfect fall color for your lips. To get a stylish look, don't forget to complement the brown lipstick with some copper shadow in the same color family and use it on your eyes. This helps you to get that perfect metallic finish that everyone has been looking forward to.
Whoever said that you can't mix function with fashion?
Taylor Tomasi Hill pulled out a trick that hasn't been considered beyond grade school. Yes, she wore gray colored long johns under her skirt and their perfect tones actually helped her make a very cool statement with her full skirt. Well ladies, it might just be time to get that base layer out of hiding.