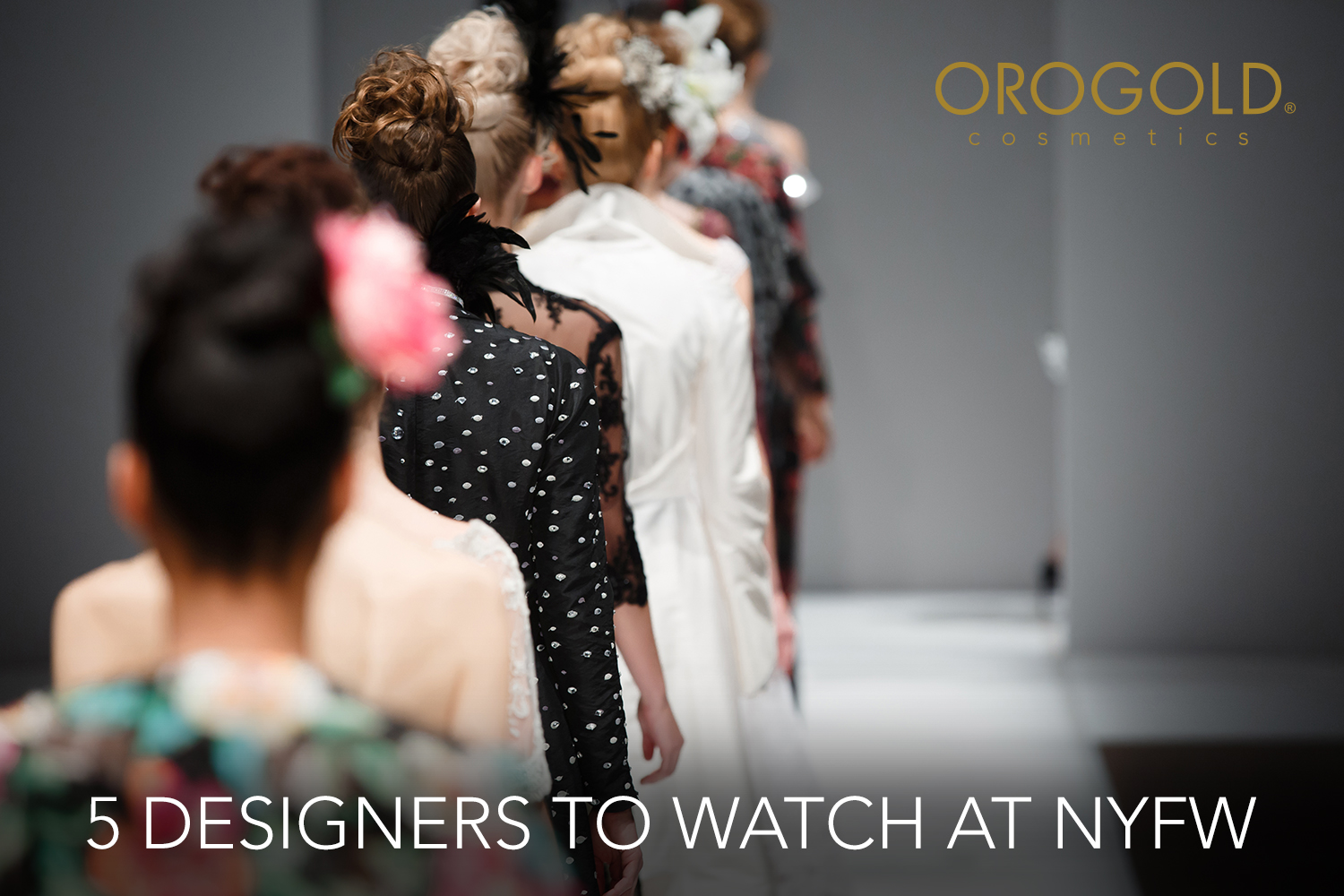 It's that time of year! New York Fashion Week (NYFW) is upon us, and countless designers have been grinding away to premiere their Spring 2016 lines. Over the next few days, 50+ collections will be showcased or debuted to the public. It is easy for this week-long event to become overwhelming but have no fear! Here are five designers to watch throughout the upcoming week.
Some of these designers have chosen to keep a neutral tone for the spring season, opting for beige, black, grey, and white palettes. Others have chosen to add in a pop of color with blues, greens, and reds.
Let's begin!
NEUTRALS
Protagonist
The slit is in! Protagonist is one of the few clothing brands that has already debuted its Spring 2016 collection. This line is dominated by its black and white color palette, but even this pales in comparison to the high slits seen in many of the pieces. Protagonist has added these daring slits not only to midi length pencil skirts but also to elegant white and ivory dresses. The collection is finished off with wide-legged trousers and plunging necklines to add some edge to these refined items.
Alexander Wang
Leather weather! Whoever thought that leather could only be worn in the fall and winter seasons has never spoken to Alexander Wang. Wang's Resort 2016 collection has a dark and somber tone which is amplified by his use of the color black. This look is further magnified through signature leather pieces which are showcased in the form of a zippered mini dress, a straight-legged trouser, and the classic leather jacket. Wang rounds out his line with a group of pleated skirts of midi length. This collection is sure to stay in the audience's mind long after the models have left the stage.
Rachel Zoe
Mini or maxi? Rachel Zoe has yet to premiere her Spring 2016 collection, but if her line from Spring 2015 is any indication of what to expect, we're in store for some fantastic pieces. Zoe is another designer who preferred a neutral palette, but she was able to infuse reds into a few of her ensembles. The past selections followed a Grecian theme with maxi length gowns that featured an empire waist. These pieces were contrasted by black and white mini dresses to showcase the wearer's long legs. If Rachel Zoe continues to follow in this pattern, then we can expect to see elegant maxis and edgy minis grace the runway.
POPS OF COLOR
LC Lauren Conrad
Legs for days! Lauren Conrad is another designer who has graced us with a look into her Spring 2016 collection prior to NYFW. Conrad's palette is highly influenced by pure whites, but LC adds in a little something special with muted blues and vibrant burgundy. The designs elongate the legs with the incorporation of high-waisted shorts, trousers, and skirts (mini, midi, and maxi). Conrad is able to carry her vision over to her floor-length gowns through the inclusion of an empire waist. This series has a classic and polished quality while still remaining fun and youthful.
Diane Von Furstenberg (DVF)
Taste the rainbow! For Spring 2015, Diane Von Furstenberg premiered a collection of clothing that embodied what most expect of spring fashion – dynamic colors. Although DVF had a number of black and white pieces, she was able to quickly change the aura by the addition of a strong palette. The Spring 2015 line included a yellow lace floor-length maxi and a checkered blue co-ord set. Von Furstenberg turned more heads by including distinct pink and green patterned pieces. DVF is no stranger to impressing her audience, so there is a lot to look forward to in regards to her Spring 2016 collection.
These next few days will be filled with fashion and fads so make sure to keep a keen eye out for these standout designers.
Stay fabulous!