For those that have dry skin, applying makeup can often seem like quite a nightmare, especially when products begin to crack, flake or peel once you have painstakingly painted them onto your face. While the best way to combat this is to identify the issues that are causing your dry skin, this can often be quite a long-term process. Fortunately, in the meantime, there are a number of ways that you can avoid any pesky makeup cracks, creating a complexion that is smooth, healthy, and flake-free.
Begin By Exfoliating and Moisturizing
Before applying any makeup to dry skin, it is important to first prep the skin, which begins with exfoliation. This will remove the dead skin cells that build up on the surface of the skin, as well as any flaky patches, resulting in a much smoother complexion. As soon as you are done exfoliating, it is essential to apply a thick layer of moisturizer, infusing your dry skin with some much-needed moisture.
Use a Primer
Applying a primer after your moisturizer will bring about a couple of different benefits. In addition to giving your skin an extra layer of protection and hydration, the primer will also settle into any cracks or lines in your face, leaving you with a much clearer and smoother canvas onto which you can then apply the rest of your makeup. An eye primer is also a worthwhile investment if you regularly wear eye makeup, as this will prevent any cracks from appearing on your lids, and are best used with a cream-based shadow.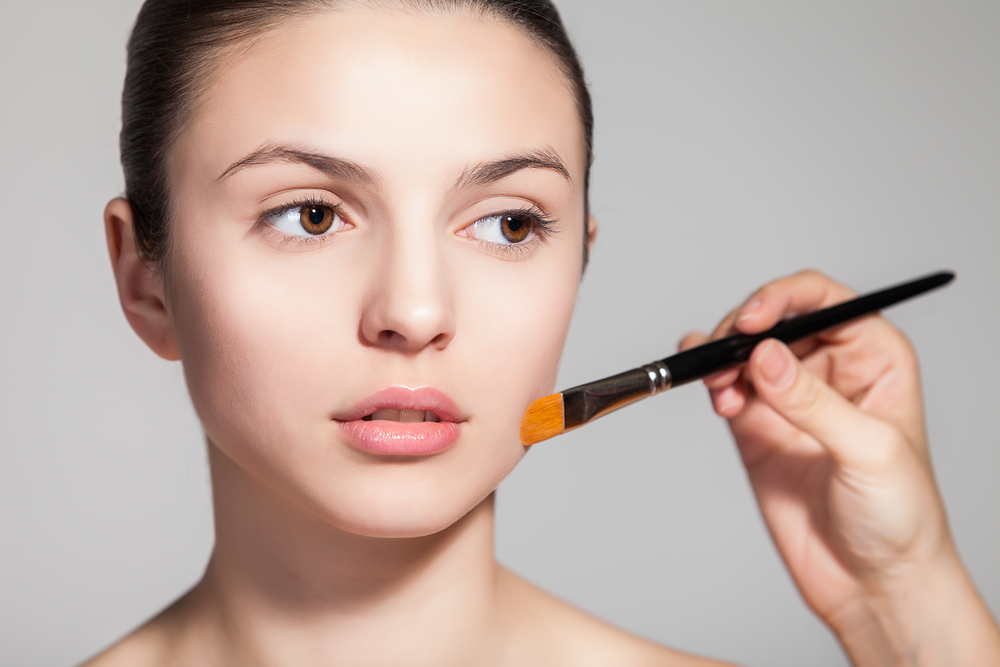 Hydrating, Liquid Foundation
Dry skin desperately needs extra moisture and nourishment, which is why a hydrating foundation is absolutely necessary. Rather than using a brush, use your fingers to work the foundation into your skin, as this way you can ensure that you go around any dry patches, rather than swiping the foundation on top of them.
BB Cream
For those who do not need heavy coverage, a BB cream is a fantastic alternative to a foundation, as it is not only much lighter and more subtle, but will also usually contain a range of different vitamins and antioxidants. They are also extremely hydrating, which is always an added bonus when it comes to dry skin.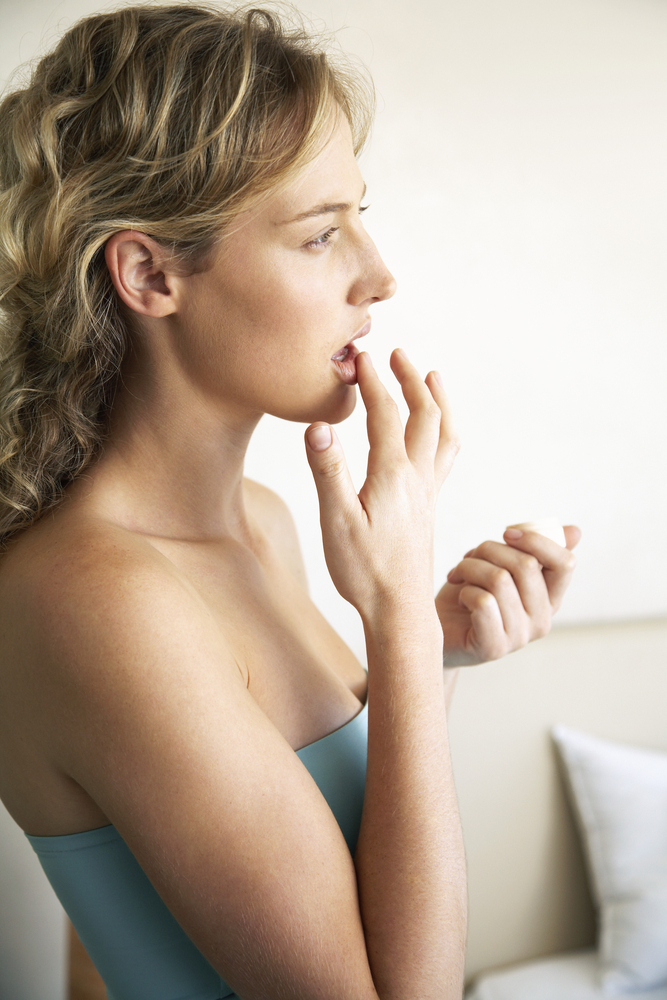 Lip Care
The lips are another area that can often appear cracked and chapped. To avoid this, always begin by exfoliating your lips, following this up with a nourishing lip balm before applying any color.
Cream Instead of Powder
When it comes to choosing product formulas, those with dry skin should always opt for liquids or creams instead of powders. Whether this may be for a concealer, a blush, or a shadow, powders will only result in emphasizing any dry cracks, while liquid formulas will provide you with much more of a fresh and dewy complexion.
While applying makeup to dry skin can often be tricky, these tips will ensure that your complexion always looks healthy and fresh. By choosing the right product formulas and knowing the best order in which to apply them, you will be able to wear a full face of makeup while avoiding any cracks.