Many women tend to have go-to makeup looks, but the natural look has actually been gaining quite a bit of traction. However, while this may seem easy to achieve, it does require a bit of thought, so here are a few tips that will help you to see how a little can go such a long way.
Skip the Foundation
A face full of foundation does not really in-keep with the natural look, so try to opt for a tinted moisturizer instead. Simply dot some onto the center of your face and then blend this outwards, adding more, in small amounts, if you need to. Not only will this give your face a healthy, natural glow, but it will also help any other makeup that you apply adhere to your skin much more effectively.
A Subtle Cream Blush
If your cheeks are naturally rosy, then it is likely that you will be able to skip the blush altogether. However, for those who need an added glow to their face, a cream blush is perfect for this, subtly dabbed onto the apples of the cheeks. To make sure that your blush looks natural, make sure that you choose a shade that works with your skin tone, as well as your skin undertones.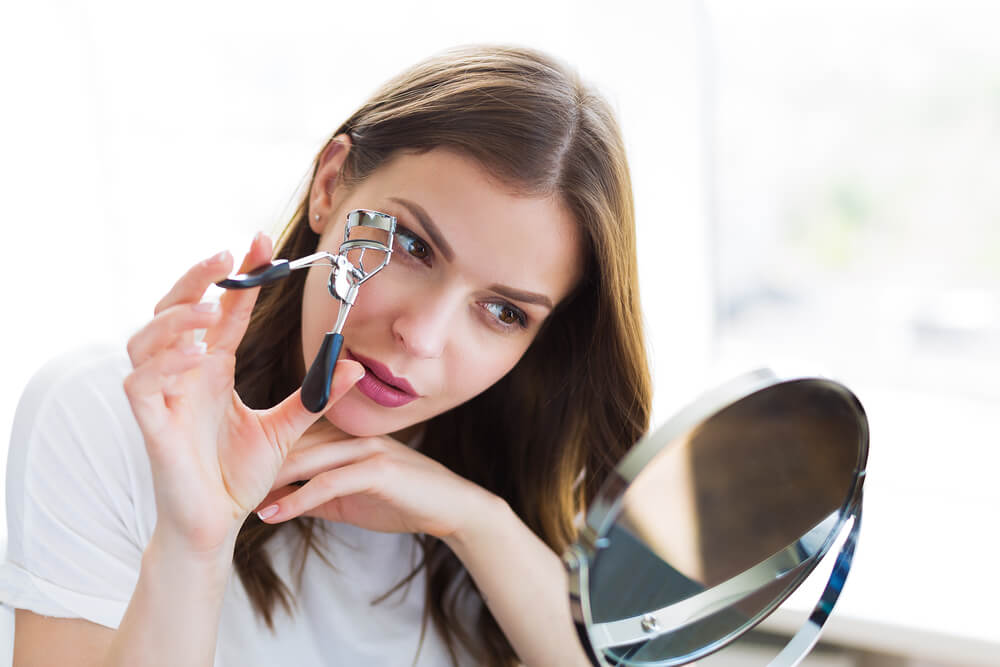 Curled Lashes
Eye makeup is great for helping your eyes to really pop, but, if you want to keep things natural, try curling your lashes instead, as this is also a fantastic way to open your eyes up. If you feel as though you could still benefit from a layer of mascara, go for a dark brown shade instead of black, as this will look less harsh.
Groomed Brows
Groomed eyebrows can really make a huge difference to your overall look, as they will beautifully frame your eyes. If your eyebrows are quite thin and sparse, fill them in using an eyebrow pencil or marker, beginning from the tail and working your way to the front.
Sheer Lips
When you have kept your makeup relatively minimal, it can be tempting to want to go all out on your lips, adding a bright burst of color. However, the natural look is all about keeping your makeup subtle, so stick to just a lip balm instead. If you do want a bit of color, opt for a rose or peach lip crayon over the balm, but make sure that any lip products you use do not contain any gloss.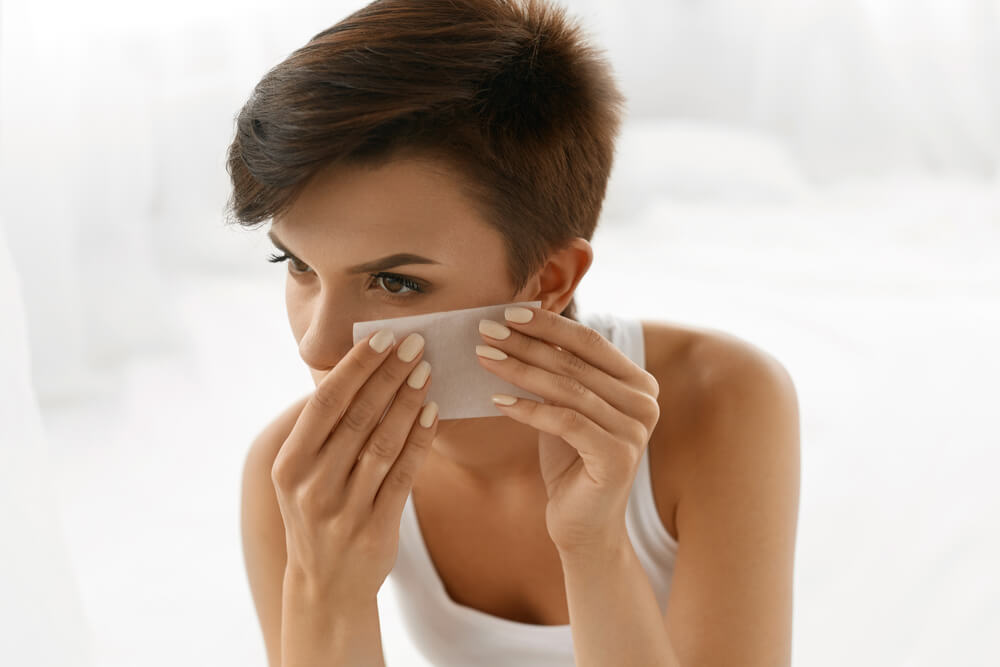 Blotting Sheets
For those of you with an oily skin type, dabbing on some extra powder throughout the day may be your go-to method to keep any excess shine to a minimum. However, this will only end up detracting from a natural-looking glow, so try to skip the powder and opt for blotting sheets instead, gently dabbing this over your skin to remove any excess oil.
The natural look is an easy one to achieve, but this does not need to mean that you have to go completely bare-faced. Instead, stick to using the minimum amount of products, keeping everything as subtle as you can.