When your eyes are dazzling and bright, your face will instantly appear refreshed and revitalized, making you seem years younger than your age. However, with everything from lack of sleep to stress playing a huge part in modern life, dull, tired eyes are commonplace, so take a look at these makeup tips to learn how to get dazzling, younger looking eyes.

White Shadow
While smearing your entire lid with white eyeshadow is definitely not the best look, there is a certain way in which you can use this shade to make your eyes appear bigger and brighter. Simply dot a small amount of white against the inner corners of your eyes, either with a shadow or a pencil, and this will open them up instantly, giving you a youthful, doe-eyed look.
Under-Eye Concealer Triangle
Dark circles under your eyes are never flattering, and if this is a common occurrence for you, then you are likely already well familiar with your concealer. However, rather than applying this in a curved shape that follows the shape of your eye, dab it on in the shape of a triangle instead. Once you have blended this in, you will notice that your eyes take on a more lifted appearance, and the concealer will look much more natural.
Curled Lashes
While flat lashes will make your eyes seem much smaller, curled lashes do the exact opposite, making them appear bright and dazzling. Curling your lashes does not take much time at all, and, when followed up with a swipe of mascara, will really make your eyes stand out.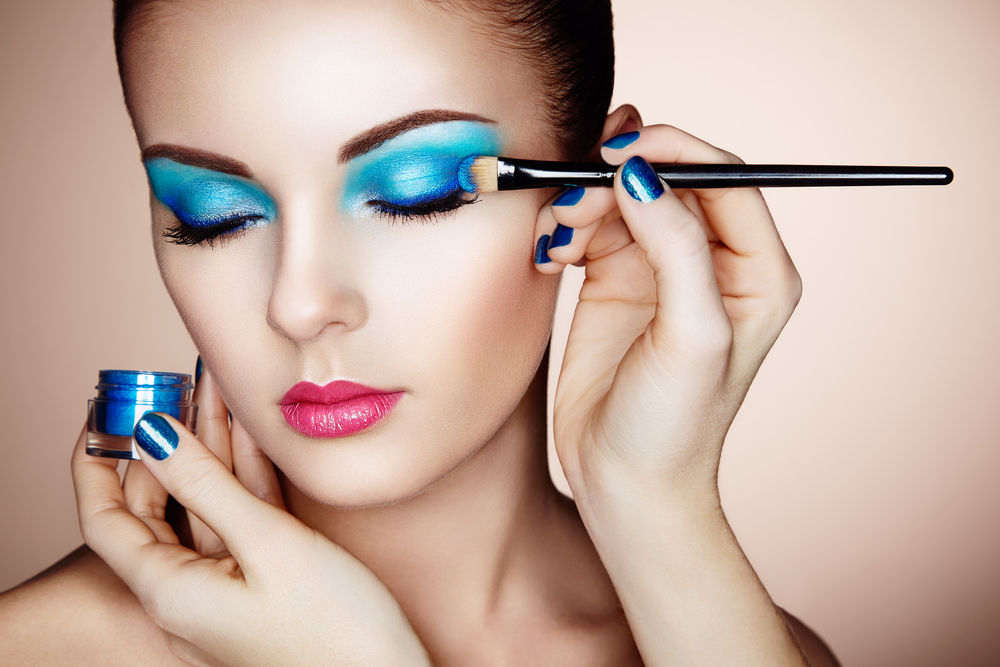 Make Use of Blue
Shades of blue are able to beautifully counteract yellow hues, which is what your eyes take on when they are feeling tired and dull. By using blue around your eyes, the whites of your eyes will really stand out, truly making them dazzle. There are a couple of ways in which you can use subtle pops of blue, whether it be with an eyeshadow or an eyeliner, so experiment with both until you find a technique that complements your eyes and skin tone the best.
Liner Lift
If you are eyes are looking a little droopy, you can give them a quick lift with the clever use of some eye liner. Begin by applying a lid primer onto your eyes, as this will give your liner a better base onto which it can grip. Then, draw a line as close to your top lash lines as possible, as this will help to make your eyelashes seem fuller, before flicking the outer edge outwards slightly with a Q-tip, giving your eyes a lift.
Trying to achieve younger and brighter looking eyes is a quest that many share, which is why you are likely to find multiple makeup tips out there for this. If you have tried a couple that have not worked for you, do not give up, as everybody's eyes and skin tone are different, so you may just need to experiment a little bit more until you find what works for you.