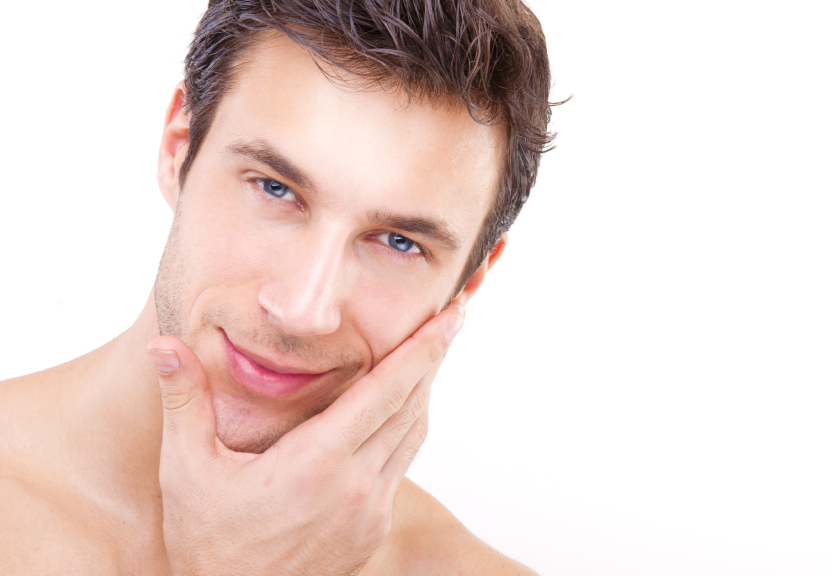 The importance of high end beauty for men cannot be emphasized enough. Its importance was perhaps most evident in the debate between Richard Nixon and John F. Kennedy in the year 1960. Nixon had skipped out on things like the foundation, the concealer and the bronzer while Kennedy had ensured that he used these products to look youthful and dashing. The result of the election is already known to everyone. There is no doubt that men who continuously face the camera often rely on things like makeup to look their best.
Makeup was always used by men across civilizations throughout history. However, there came a time when it became a taboo, and the entire concept began to freak men out. Although many men see makeup as a female's domain, things are changing in the modern world. At a fast rate at that. Men are no longer averse to using makeup to look good and boost their personality. The makeup and skin care industry for men also seems to be growing at a fast rate. Today, the male grooming industry has managed to become a $33 billion industry on a global level and more than 43% of the American men are also open to using products which go way beyond shaving creams. Things like anti-aging creams, moisturizers, serums, concealers and luxury cleansers have entered the mainstream men's skin care market and they seem to be here to stay.
A number of top end brands already have dedicated lines and collections which cater to the male skin for years and the more affordable brands have also hit the male skin care market in the recent times. Today, most men cannot afford to miss out on cosmetics and skin care products, although very few would like to get caught using them. As a result, the key to the male skin care market has been to come up with products which work wonders on the male skin and are literally undetectable. Perhaps, this is one of the main reasons why the skin care industry for men has grown in leaps and bounds. Men have actually opened up to the idea of using skin care products because they are virtually undetectable and they can work wonders in terms of taking care of the male skin.
Traditional gender roles no longer apply in this modern world. Men are no longer the lone breadwinners in the family and one can females in charge in most spheres of life, even in industries and professions that were once considered to be dominated by men. As a result, the gender roles have begun to blend. The modern day world is witnessing a convergence of the male and the female thought process and this has led to immense developments for both men and women.
OROGOLD also discovered reports which show that men view their products quite differently when compared to women. Since the male skin is oilier and thicker, it needs products which penetrate it effectively. Moreover, men also need to have a sense if immediate results and they need to see that the products are working immediately. This is where top end skin care and beauty brands manage to stand out. Many top end skin care companies have begun to offer men with a range of luxury ingredients like Gold, Pearl, DMAE, Caviar, Diamonds, Collagen, and more. The introduction of these ingredients has certainly gone a long way in transforming make skin care from being a solution to problems to being a part of an extremely pleasurable and enjoyable experience.
Another reason for the growth in the concepts of male skin care and the increase in availability of top end skin care and beauty products for men has been that male skincare is no longer seen as the domain of the metrosexual man. It has broken into the world of mainstream products for men and it is being used by men all over the world. This has led to the creation of all sorts of product for men – products that range from eye creams and serums to facial moisturizers, from gentle cleansers to beauty masks.
The changes haven't been restricted to the US either. Men from a number of countries like Singapore, China, Japan and Korea have already opened up to the concepts of using beauty and skin care products and other countries also  seem to be following suit.
Thus, modern day men have the freedom of choosing from all sorts of luxury beauty and skin care products and use these products with relative ease, without having to worry about the social implications of doing so. With the gender norms changing more rapidly than ever, we should soon see a world where beauty is not defined by gender.