There are so many different opinions out there when it comes to the correct order in which to apply your makeup, that it can be difficult to actually figure out what is best for you. However, the order in which you apply your products can make a huge difference in the end result. As mentioned in the previous post, your makeup routine should always begin with a moisturizer, followed by a primer. After this comes the foundation and the concealer, leaving you with a smooth and flawless base, ideal for moving on to your eyes, brows and lips.
Eyes
To begin with, an eye primer is always useful, as this ensures that any other products that you apply to your eyes will last for as long as you need it to, without smudging or fading. After this, it is time to add your eyeshadow. If you are looking for something truly long-lasting, a cream shadow layered over a powder shadow is usually best, using a brush to blend. If you are using a cream shadow on its own, you can use your fingers to blend this in gently, concentrating the color in the center before blending it outwards. Next comes your eyeliner, which again is available in a number of different formulas. Whichever one you choose, aim for the roots of your lashes when lining your eyes, avoiding lining your waterline as this can sometimes lead to infections. Finally, curl your lashes before applying a couple of coats of mascara. While this is usually the best order for eye makeup, it is always a good idea to go back and layer different products when necessary, adding a touch more eyeliner or a dab of glitter eyeshadow wherever it is needed.
Brows
Your eyebrows frame your face, and should therefore always look beautifully groomed. For any sparse areas that need filling in, powders are better than pencils, as they give a more subtle finish. However, if you prefer using pencils, opt for a powdery formula over a waxy one, as this provides much more natural-looking results. Again, you can layer the pencil under the powder to give your brows more structure, before setting it to ensure that nothing smudges.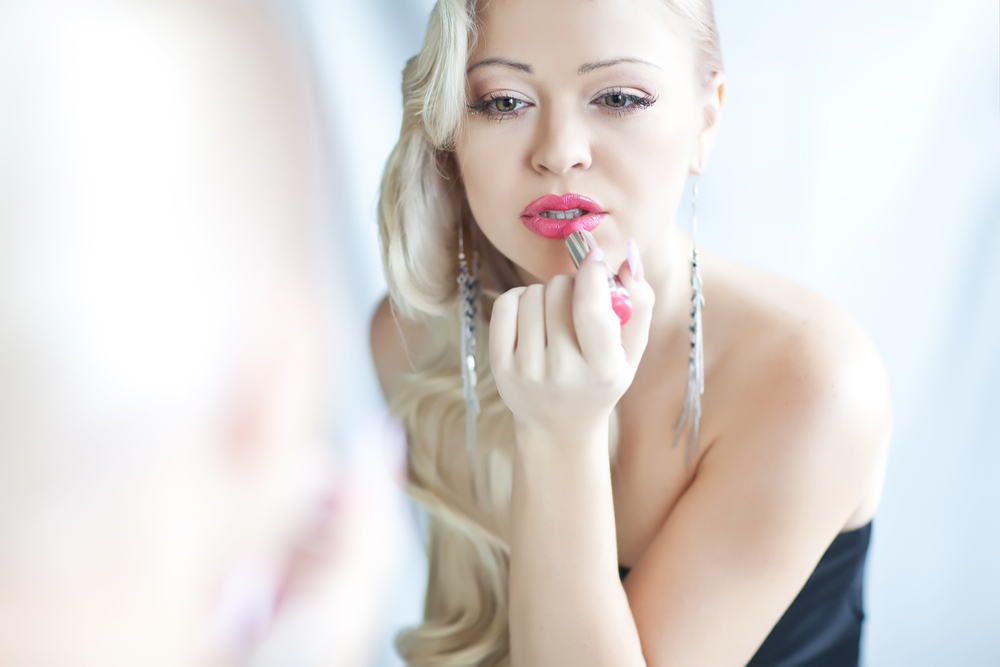 Lips
When it comes to your lips, a hydrating lip balm will keep them moist under any products, preventing dry or chapped lips. If you use a lip liner, this should come next, before filling it in with a lipstick. An easy way to apply lipstick for long-lasting results is to dab some onto the center of your bottom lip with a brush, rolling your lips together to distribute the color, before adding some more to the outer edges. To finish your lips off, a gloss should be added last, ensuring that its shine is not lost.
It is always a good idea to work on your lips after you have made up your eyes, as the results of your eye makeup will help you to decide on a lip shade, as well as the intensity at which your lips need to be. While this order may seem difficult to remember, it is most definitely worth trying, as your makeup will no doubt look better than ever.