Korea is constantly at the forefront of beauty innovations, and their latest makeup trend is set to take over the world. Dubbed as being a real life Instagram filter for the face, OROGOLD reviews the Korean makeup trend of blurring, a technique that promises to deliver a flawless complexion in just seconds.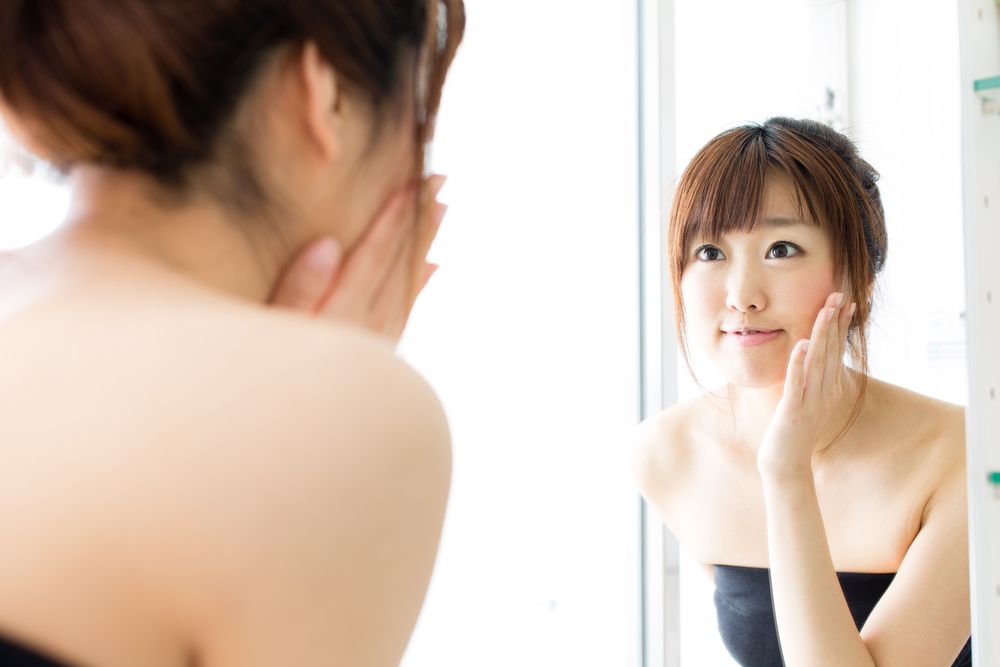 What is Blurring?
We are likely to all be familiar with photo editing apps, and each one of you probably has a range of them on your smartphone, making it easy to quickly touch up that selfie you've just taken before posting it on social media. Blurring products are made up of formulas that disguise any fine lines, uneven patches of skin tone and dark spots. Although they do not completely cover up a blemish, they disguise it to the point where it is not noticeable, but with skin that still looks natural and not laden with heavy makeup. The concept of blurring began with the lips, where women in Korea would blend in a dab of lip color rather than sporting perfectly lined and painted lips, and this led to companies developing products that could successfully blur the rest of our complexion, covering up any major flaws in a light and natural way.
Blurring Products
Now that more people have caught on to the advantages of blurring, there are a whole array of blurring products available to purchase, and not just in Korea either. The best ones to invest in are the ones that are multifunctional, as these will save you some time, as well as money, during your daily makeup routine. When blurring first became popular, there was some confusion between the differences between blurring and priming. Maybelline solved this problem by creating lightweight, water-based products that prime as well as blur. These come in three different hues; green to control redness, white to enhance smoothing and pink to illuminate the skin. BB Cream, another beauty product that began in Korea, was designed to cover skin that is prone to blemishes, and there are now BB cream products that also contain a blurring formula, combining the benefits of each. Look for products that contain Airlicium, a mattifier that absorbs 100 times its weight of oil, maintaining a matte appearance, and Perlite, a natural substance made primarily from silica, which soaks up sweat to keep your skin smooth and shine-free. L'Oreal Paris has also joined the blurring bandwagon, and created a set of blurring products; Blur Concealer, Blur Foundation and Blur Blush, all of which are designed to avoid the common problem of makeup sinking in to any fine lines on the face. The products are also designed to reflect and refract light while blurring your complexion, making your face absolutely selfie-worthy!
The beauty of blurring is that it can cover up any blemishes without making it look as though you have spent hours in front of a mirror. If you don't have the time or patience to add yet another product into your daily beauty regime, OROGOLD recommends purchasing a two-in-one product, similar to those mentioned above, as this will give you all of the benefits of blurring without any extra work.