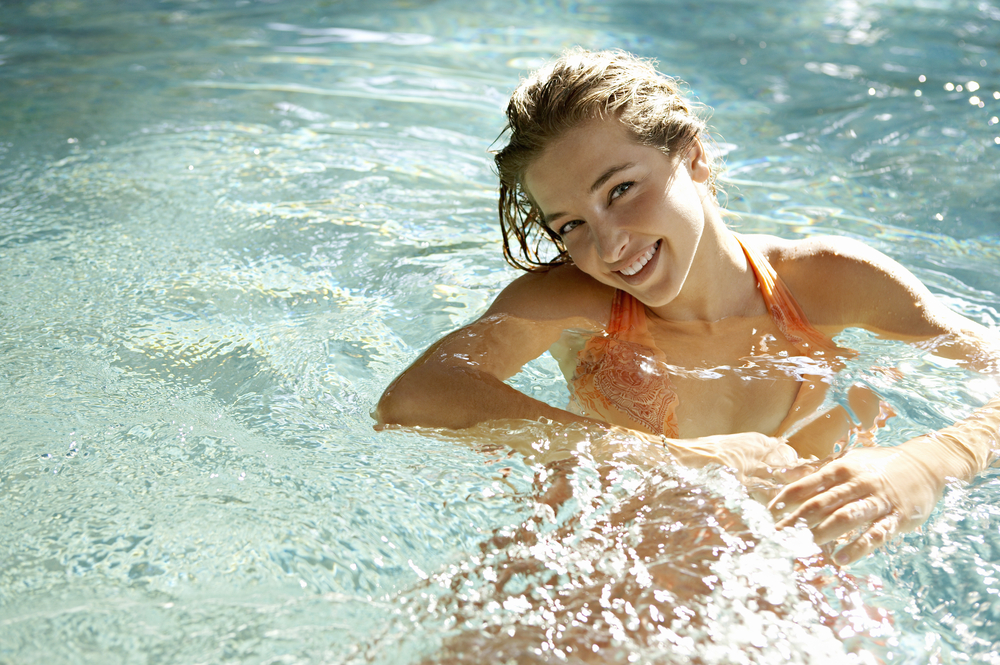 As the warm weather marks the start of spring, it's time to head to the pool! Pools can be a lot of fun, but they can also be hard on the skin and hair, especially with sun exposure, too. OROGOLD wants to help keep you glowing and healthy this spring and summer with these tips to take care of your skin and hair.
Skin Care
Pool water contains an excess of chlorine which can dry out the skin with continued exposure. It is important to take preventative measures to hydrate your skin before swimming. First off, drinking a lot of water can help your skin retain moisture as you swim. The recommended amount is eight cups a day.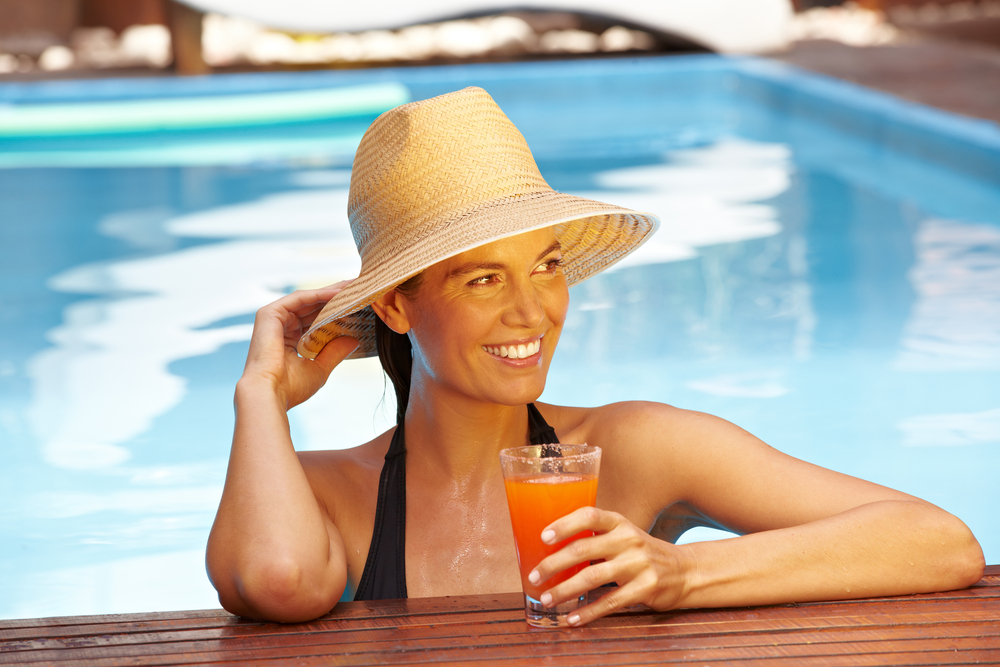 Next, it is important to wear sunscreen when swimming outside. Sunscreen should be applied at least thirty minutes before entering the pool and should be at least 30 SPF. It's even better if your sunscreen contains vitamins A, C, or E which will help hydrate your skin, as well. Don't forget small or hard to reach places such as the tops of the ears and scalp. Sunscreen starts wearing off within about 40 minutes of sun time, so make sure to reapply generously. After your swim, washing with a mild body wash immediately will help remove the chlorine and allow the skin to repair itself quicker.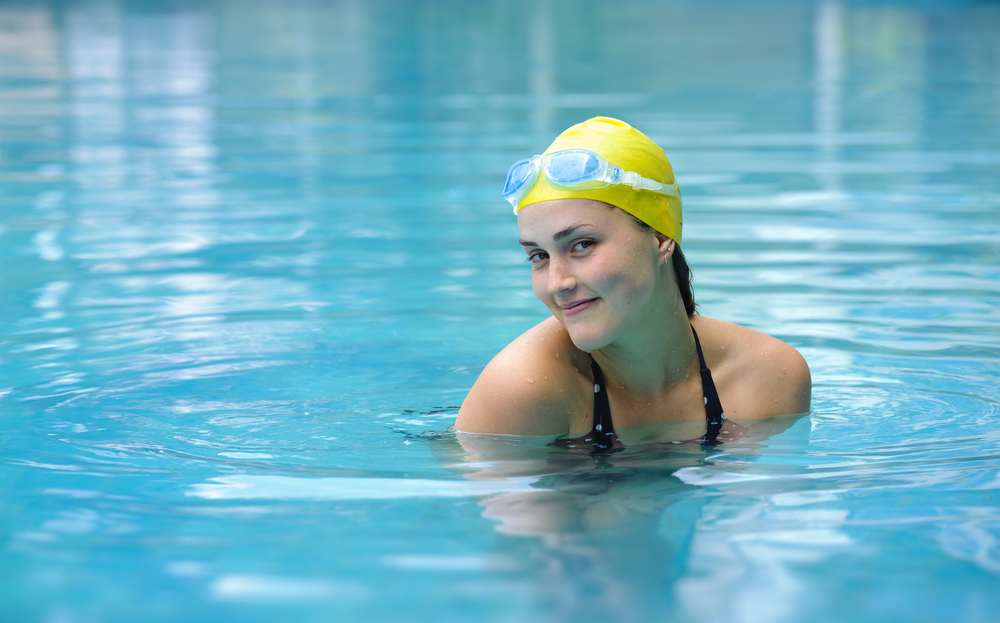 Hair Care
Pool water chlorine also dries out the hair and can make lighter hair take on a green tint. That's why it is important to condition your hair right after swimming. A conditioner that has a SPF factor is the best type. Conditioner should go along with a clarifying shampoo that contains the ingredient EDTA. A natural solution that also strips chlorine from the hair is apple cider vinegar which can go along with an olive or coconut oil as a moisturizer. If you are really concerned about protecting your hair, consider wearing a hat or swim cap to protect it from the pool water. Also, highlights should be avoided because they are more likely to turn green and dry out.
There are also preventative measures that can be taken to protect your hair. One quick fix is soaking your hair in tap water before entering the pool. This causes the hair to absorb less chlorine, therefore avoiding discoloring and lack of hydration. Some styling creams or sprays also have sun protection that deflects harmful sun rays from the hair and scalp.