Shea butter is an ingredient that you've probably seen in a number of different skin care products, and there's a reason for this…
This natural plant butter can help to improve the condition and appearance of your skin in so many different ways, especially during the dry winter months.
Not convinced that you need to add yet another ingredient into your skin care routine?
Here's all of the information you need in order to decide whether or not your skin would benefit from shea butter.
What Exactly is Shea Butter?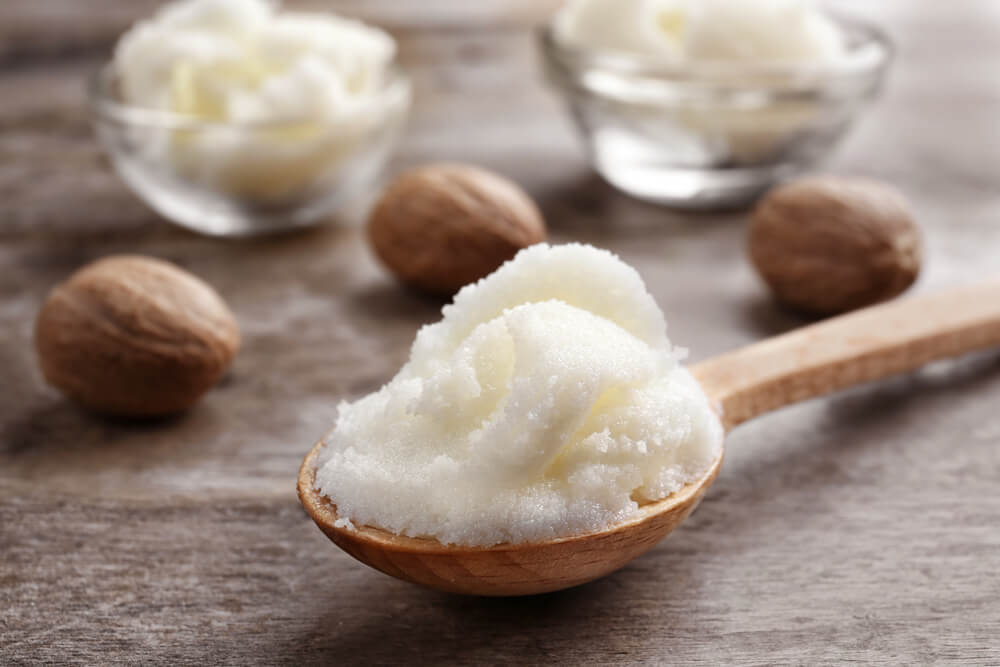 Pronounced "shay" butter, shea butter comes from the nuts of the shea tree, which is native to West Africa. Shea nuts are used to deal with a variety of different skin, hair, and general health conditions, which is why the tree is locally nicknamed the tree of life.
The butter is extracted by crushing and boiling shea nuts, resulting in a thick plant fat that solidifies at room temperature.
How Does Shea Butter Benefit the Skin?
Shea butter contains an impressive nutritional profile. It is packed with a wide selection of vitamins, minerals and antioxidants, and since it contains 60% fat, the skin absorbs it readily and quickly.
If you've got oily skin, you probably think that the fatty qualities of shea butter are something that you should stay away from, but shea butter actually rates a 0 on the comedogenic scale, meaning that it won't clog up your pores and contribute to breakouts.
No matter your skin type, you can use shea butter to help with just about every skin concern out there…
A Natural Moisturizer
Shea butter is filled with a number of different fatty acids. These help to nourish and strengthen the skin's protective barrier, which is a delicate layer on the outermost surface of your skin.
This important barrier not only enables your skin to retain moisture by preventing water from evaporating, but it also blocks impurities from entering into the skin. Anything that supports this barrier is going to be beneficial.
When shea butter is applied to the skin, its oil-like texture forms a thin film over the skin's surface, reinforcing that natural barrier.
Anti-Inflammatory
If you suffer from an inflammatory skin condition, then shea butter is an ingredient that you definitely want in your skin care arsenal.
Not only do the fatty acids within shea butter help to calm inflammation, but shea butter also has a high cinnamic acid content. This not only soothes the skin, but also acts as a conditioner and an antioxidant.
In addition to soothing inflammation that already exists, shea butter goes a long way in preventing more inflammation from occurring.
How?
Well, studies have found that shea butter slows down the rate at which inflammatory cells are produced. In fact, one study discovered that shea butter is almost as effective as medicated creams when it comes to treating eczema.
Other inflammatory skin conditions that would benefit from shea butter include:
Anti-Aging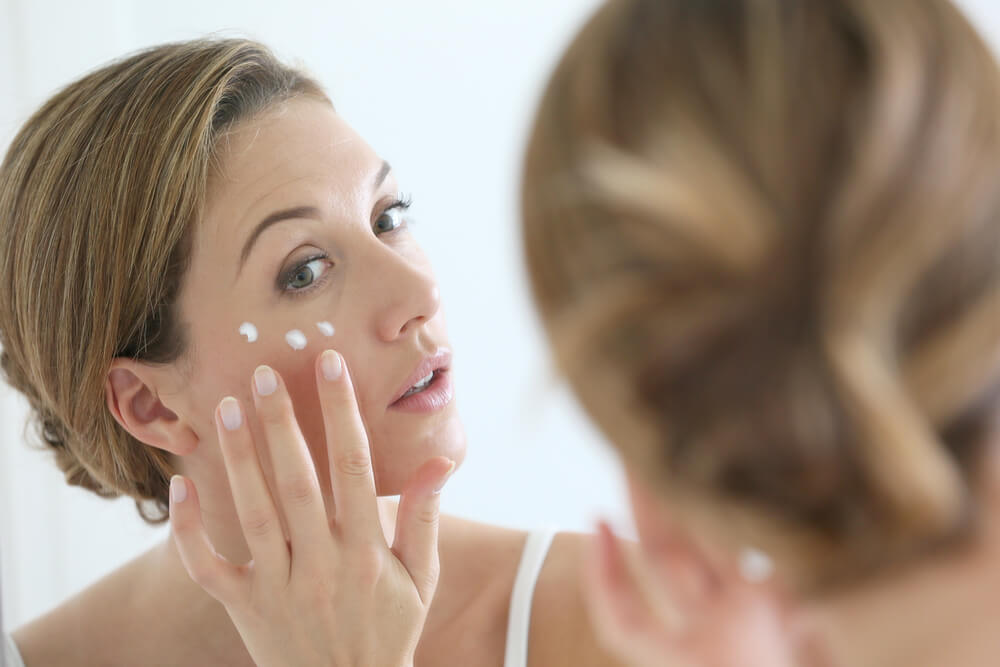 There are so many different anti-aging ingredients out there, each working in their own unique way. While shea butter may not be touted as an anti-ager quite as much as some of the other ingredients in the skin care world, it really can reverse time when it comes to your skin.
How?
It's all thanks to the butter's vitamin and antioxidant content.
One of its most powerful is vitamin A. If you have ever looked into anti-aging skin care ingredients, then vitamin A, which is also known as retinol, is probably one that you've come across countless times.
It's known for being one of the most potent anti-agers out there for the following reasons:
It stimulates the production of collagen and elastin, which are the two main proteins that give your skin its smoothness and elasticity

It helps the skin to produce new blood vessels, which gives the complexion a brighter and healthier glow

It helps to fade age spots, leaving you with a clearer and more even complexion

It protects against, and can sometimes even reverse, UV damage, which is one of the most prevalent causes of skin aging
In addition to vitamin A, shea butter is also packed with vitamin E.
Studies have shown that vitamin E is extremely effective at de-activating free radicals – those very same compounds that would have otherwise accelerated the skin aging process and caused irreversible damage to your skin cells.
Vitamin E is also known for boosting blood circulation, and is a natural anti-inflammatory as well.
One other thing to know about is the triterpenes within shea butter. These are natural chemical compounds that protect and strengthen collagen fibers, saving them from degradation, which naturally happens due to age.
Acne Prevention
As you know, shea butter is a non-comedogenic ingredient, which means that it won't worsen acne.
However, did you know that shea butter could actually help to reduce and prevent acne breakouts?
It all comes down to the way in which shea butter adds moisture back into the skin. This then means that the skin doesn't feel dry from within, which triggers it to cut back on the amount of oil it produces, since it will often produce excess oil to compensate for dehydration.
By rebalancing the natural oils in your skin, shea butter slows down sebum production, which then helps to prevent clogged pores and breakouts.
However, that's not all…
Shea butter is also known for being antibacterial. This enables it to fight acne-causing bacteria that appears on the surface of the skin, preventing it from triggering a breakout.
Already dealing with a severe breakout, and maybe also some acne scars?
Not only will the anti-inflammatory properties in shea butter help to calm an existing breakout, but shea butter is also fantastic when it comes to wound healing. It aids in tissue remodeling, while protecting the skin during the wound healing process, therefore enabling this process to happen faster and more effectively.
Sun Protection
While shea butter on its own isn't going to offer your skin complete protection from the sun, using it alongside your sunscreen can definitely have its benefits.
On its own, shea butter has an SPF rating of between 3 and 4. This means that it can boost the efficiency of your actual sunscreen, making it great for layering either under or over your SPF.
Shea Butter and Your Hair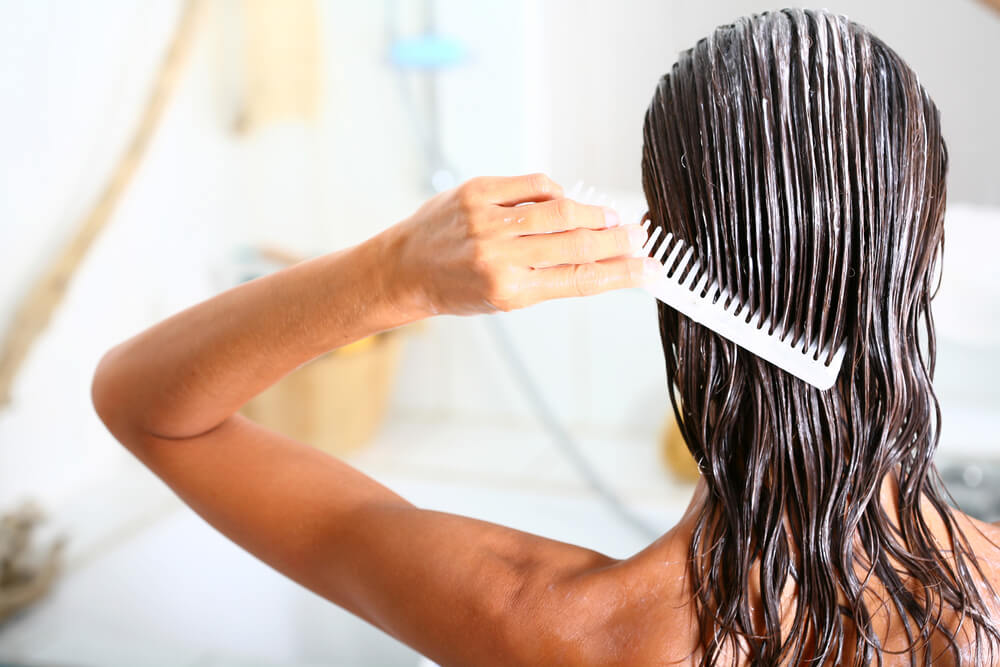 Not only is shea butter a powerhouse when it comes to skin care, but all of those moisturizing and conditioning properties can work wonders on your hair too.
Unlike its usage on the skin, shea butter still needs to be studied more extensively when it comes to hair care, but you will find this ingredient featured in a number of different shampoos and conditioners for the following reasons:
It prevents breakages, due to its fatty acid content that penetrates and strengthens the hair
It keeps the hair moisturized, which can help to prevent frizz and split ends, while also protecting the hair from heat styling damage
It soothes the scalp due to its anti-inflammatory properties
However, don't go slathering shea butter all over your hair just yet…
While those with oily skin can safely use shea butter on their faces, those who have thin or oily hair may want to steer clear.
Why?
Because shea butter is naturally quite a heavy ingredient. Even a very small amount can weigh your hair down, leaving it looking greasy.
On the other hand, for those who have a looser and thicker hair texture, shea butter can truly be miraculous.
Can Shea Butter Be Eaten Too?
Shea butter has been used for cooking for centuries, with its earliest known usage dating back to the 14th century.
It contains no carbs or sugars, but is high in fat, with an equal amount of both monounsaturated and saturated fats present, along with a small quantity of polyunsaturated fats.
What does this mean?
It means that consuming shea butter would bring you a few benefits, since monounsaturated fats can help to reduce your risk of stroke and heart disease, while keeping the cells in your body in optimum condition.
However, these benefits are offset by the saturated fat in shea butter, which can lead to high cholesterol levels.
If you do want to try consuming shea butter, make sure that it's pure and unrefined. However, for maximum benefits, especially when it comes to your skin, stick to using shea butter topically instead.
How to Use Shea Butter On Your Skin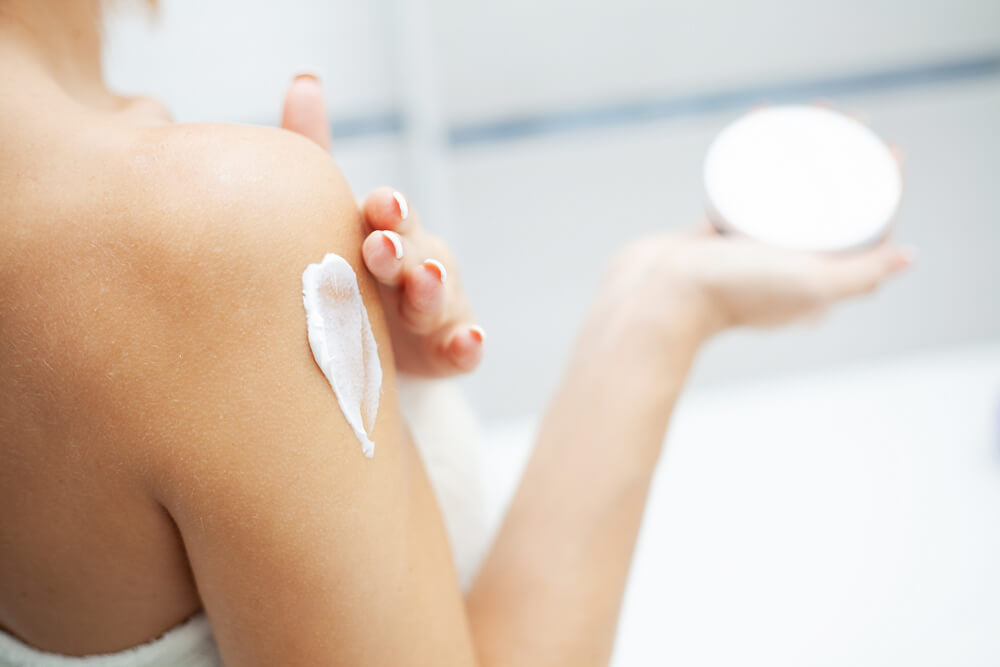 If you want to use shea butter in its pure form, then look for an unrefined version. You can apply this directly to your skin and hair, although the way it solidifies at room temperature can make this a little inconvenient.
Another option would be to look for skin care products that have been formulated with shea butter.
A good blend for your face would be the 24K Deep Moisturizer. Although it contains shea butter, the texture of this cream is lightweight and non-greasy, thanks to the many other plant extracts within, including:
Chamomile flower and leaf extract

Gotu kola extract

White tea leaf extract
For your body, turn to the 24K Classic Body Butter. In addition to shea butter, this luxuriously soft moisturizer also contains:
Sunflower seed oil

Aloe vera leaf juice

Cucumber extract

Chamomile extract

Calendula flower extract
This results in an extremely hydrating and soothing blend, making it perfect for head-to-toe use.
While the 24K Classic Body Butter can be used on your hands, you might find it a little too rich to use multiple times a day. However, a hand cream is essential, especially in this day and age when everyone is washing their hands so much more than they used to.
You don't want to end up with lines and loose skin marking your hands at an early age, so treat your hands to the 24K Classic Hand and Body Cream.
As you've probably guessed, this lightweight, non-greasy blend contains shea butter, along with a special blend of other plant butters and oils that will keep your hands looking and feeling soft and smooth throughout the day.
The above-mentioned products will enable your face and body to both benefit from shea butter, but let's not forget about the lips…
Shea butter's soothing, anti-inflammatory, and moisturizing properties make it great for hydrating chapped lips, giving you a softer, smoother, and fuller pout. For maximum benefits, look for a lip balm that combines shea butter with other plant butters and waxes, along with vitamins and antioxidants, such as with the 24K Renewal Lip Balm.
Does Shea Butter Have Any Side Effects?
Being a natural ingredient that quickly soothes and calms the skin, side effects when using shea butter are rare.
However, keep in mind that shea butter comes from the shea nut, meaning that those who have an allergy to tree nuts would need to exercise caution before using shea butter for the first time.
Again, even if you do have a tree nut allergy, reactions are rare. Unlike most other tree nuts out there, shea butter doesn't contain the same profile of proteins, which is exactly why this is such a unique ingredient.
Shea butter's many benefits are becoming increasingly recognized, which is why you will now find this ingredient in a wide variety of different skin care products. The fact that more and more people are now turning towards natural ingredients as much as possible as helped to push shea butter's growing popularity.
If you aren't using shea butter in your skin care routine yet, now is the time to start. There are so many ways in which you can incorporate this ingredient into daily skin care, making it worth giving it a try.