The festive season is quickly approaching, and if you like the idea of giving the gift of flawless skin, then you've come to the right place. Whether you're shopping for him or for her, this skin care gift guide features an exquisite selection of luxury products that promise to add an extra glow to your winter 2020 festivities.
A Vitamin C Serum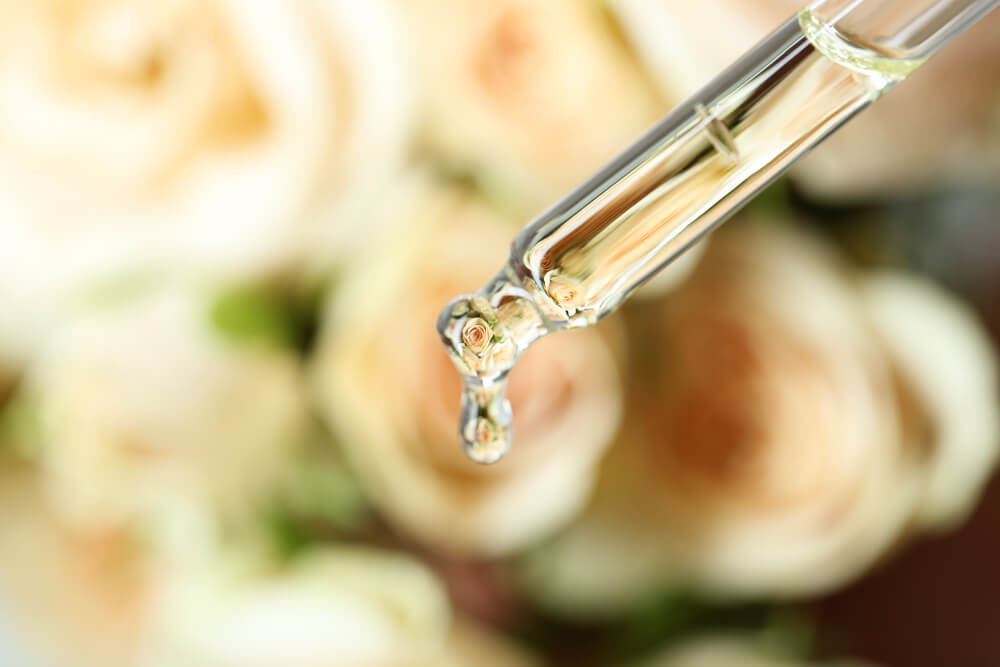 Skin care shopping for someone else can sometimes get a little tricky. After all, you need to make sure that you're picking products and ingredients that will work well on your recipient's skin type.
However, that's exactly what makes the 24K Vitamin C Booster Facial Serum such a perfect gift.
Numerous studies show that vitamin C is one of the best all-rounder ingredients out there for delaying the onslaught of aging. Just about everybody would benefit from using vitamin C!
It is a powerful antioxidant, meaning that it can protect the skin from the environmental damage that would have otherwise led irreversible changes taking place in the skin. It also helps to support collagen and elastin production, meaning smoother and firmer skin in the long run.
The 24K Vitamin C Booster Facial Serum contains two forms of vitamin C, doubling the intensity of the ingredient's effects. It also contains vitamins A and E, along with a hefty dose of 24K gold, resulting in a silky smooth blend that the skin effortlessly absorbs.
An LED Skin Care Device
If you really want to go all out and treat a loved one to a deeply transformed complexion, then an LED skin care device is what you need.
Studies have found that LED light therapy is effective in treating a wide range of skin concerns, including:
Acne

Psoriasis

Fine lines and wrinkles

Redness and inflammation

Loose and sagging skin

Dark spots
So, what are your options when it comes to LED skin care devices?
You can either opt for a general facial device, or, for a gift that's even more special, pick one that's designed for a specific part of the face.
Take the Jelessi Photonix-2 Jade Eye Wand, for example. Its unique shape makes it perfect for use around the eyes, where it will then reduce puffiness and tighten up loose and wrinkled skin.
Alternatively, if you know that the neck and chest is an area of concern for your recipient, look into the Jelessi Photonix-3 Neck Solution.
Keep in mind that in order for LED skin care devices to properly work, they will need to be used regularly, usually two to three times a week. If you know that your recipient won't commit to this routine, then you may be better off picking a different item from this gift guide.
An Instant and Non-Invasive Wrinkle Filler
Not only is cosmetic surgery cost quite costly, but it comes with the same risks as any other invasive treatment, which is exactly what puts so many people off.
If you know that the person you're shopping for would love to enjoy the benefits that come from cosmetic treatments, but without having to undergo anything invasive, then give them the gift of the 24K Rose Gold IV Filler Concentrate.
This cutting-edge product immediately reduces the visibility of fine lines and wrinkles after it has been applied.
While the effects may only be temporary (lasting for up to 12 hours), the formula contains numerous ingredients that will also help to firm and tighten the skin in the long run, meaning that the more it's used, the longer the results will last for each time. It usually takes about 8 to 10 weeks of consistent use to notice the more permanent effects taking place.
Caviar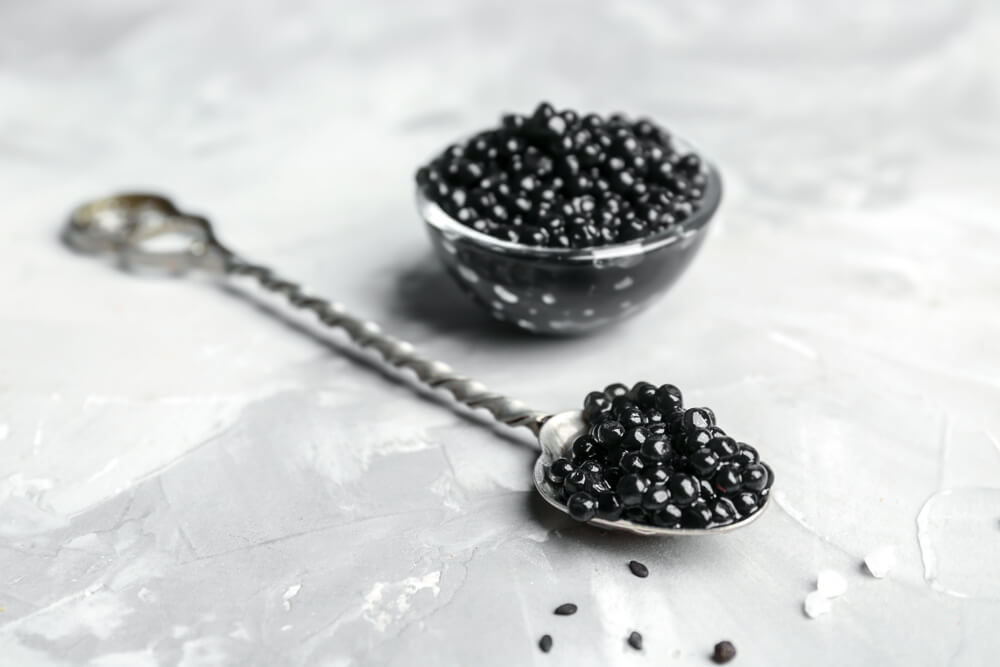 If your recipient loves all things decadent, then caviar will make for an indulgent gift. And no, this isn't referring to culinary caviar (although that could be the perfect accompaniment to this!), but the 24K Wild Caviar instead.
This isn't a product that you will usually see on skin care shelves – it's a one-of-a-kind blend of real wild American caviar, tea tree oil, and 24K gold.
What are you meant to do with it?
Scoop some out of the jar, use the provided spoon to break the eggs, and then apply it to your face just like a mask, meaning rinsing it off after it has dried for 15 minutes.
This is really such a unique experience – it's likely to be a gift that your recipient will have never tried before, but one that they will love using!
Hand Care Products
People are washing their hands more often than ever now, and while this may be a good way to keep you safe from all that 2020 has thrown at you, it's not doing your hands any favors.
All of that washing actually dries the skin out very quickly, which will end up accelerating the aging process.
If your recipient is someone who has been struggling with dry hands, or has simply had to wash their hands even more than usual due to being an essential worker, then hand care products would be very much appreciated.
Put together your own hand care gift set, starting with a small tube of the 24K Classic Hand and Body Cream.
Then, add in the 24K Multi-Vitamin Hand Mask. Yes, that's right, a special mask designed solely to soften, smooth, and hydrate the skin on the hands.
Face and Eye Sheet Masks
Everyone loves to pamper their skin with a face mask from time to time, and while you may be tempted to pick up a few of those lower quality drug store face masks, pick something that works on a deeper level instead.
The 24K Deep Tissue Rejuvenation Mask & Collagen Eye Renewal Mask is made from a hydrophilic gel that has been pre-dosed with a potent serum.
This mask is designed to hydrate and rejuvenate the skin, making it suitable for all skin types and concerns.
Sounds good, right?
But here's what really makes this mask a great gift…
Rather than containing just one set of face and eye masks, this box is packed with 14 face masks and 12 eye masks. They're designed to be used once a month (with a couple of extra face masks for special occasions), meaning that they will last your recipient until the next festive seasons rolls around!
A Clay Mask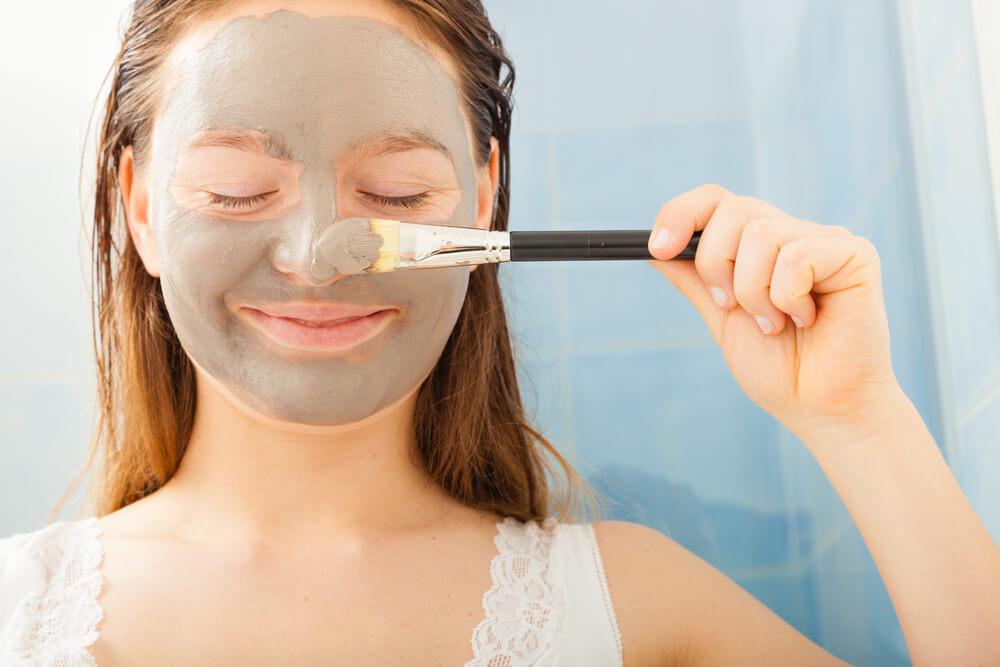 Some people prefer clay masks to sheet masks, and if your recipient falls into this category, then the 24K Termica Energizing Mask is worth a look.
Yes, there may be plenty of other clay masks on the market to choose from, but, just like with all other OROGOLD products, this one stands out for a reason…
As you massage it into your skin, the mask starts to heat up. Not only does this feel luxuriously spa-like, but it also helps to deliver the ingredients within the mask deeper into your skin by keeping your pores open.
This also means that the mask is able to more effectively detoxify the skin than other face masks, leaving it look bright and radiant.
Try gifting this mask with the 24K Termica Activation Serum – this unique formula has been created to be applied over the top of the 24K Termica Energizing Mask in order to intensify the heating effect.
A Two-Step Serum System
You can probably think of quite a few people in your life who are serum-obsessed, and, let's face it, what's not to love about serums?
Their silky and lightweight texture means that a serum can easily penetrate into the deeper layers of your skin, where they can then bring about longer-lasting changes.
Of course, anyone who loves serums will probably already have a good serum collection, but you can bet that they don't have anything quite like the 24K Rose Gold Age Glow Duo.
This two-step serum system is wonderfully enriching. Both components have been infused with rose hip seed extract, but they also contain their own special ingredient blends that become even more powerful once combined.
How does it work?
You start with the 24K Rose Gold Multi-Vital Liquid Powder. As you massage this into the skin, it transforms into liquid droplets. You then follow this up with the 24K Rose Gold Enriching Serum, before enjoying the beautiful radiant glow that comes next.
An Electronic Facial Cleansing Brush
Electronic cleansing brushes have been a trending gift for a while now, but if your recipient still doesn't own one, then this gives you a very useful gift to give.
How do electronic cleansing brushes work?
Well, in terms of the 24K Deep Facial Brush Set, there are two detachable brush heads that can be used, meaning plenty of flexibility:
A soft bristle cleansing brush head for a deeper clean

A moisturizing cleansing brush head for a more massage-like action. This brush head is made from silicone, so it can also be used with a face and neck cream to enhance absorption
This really is such a versatile and multi-functional product, and it can be enjoyed by all skin types, even those who suffer from sensitivities.
A Skin Care Set for Men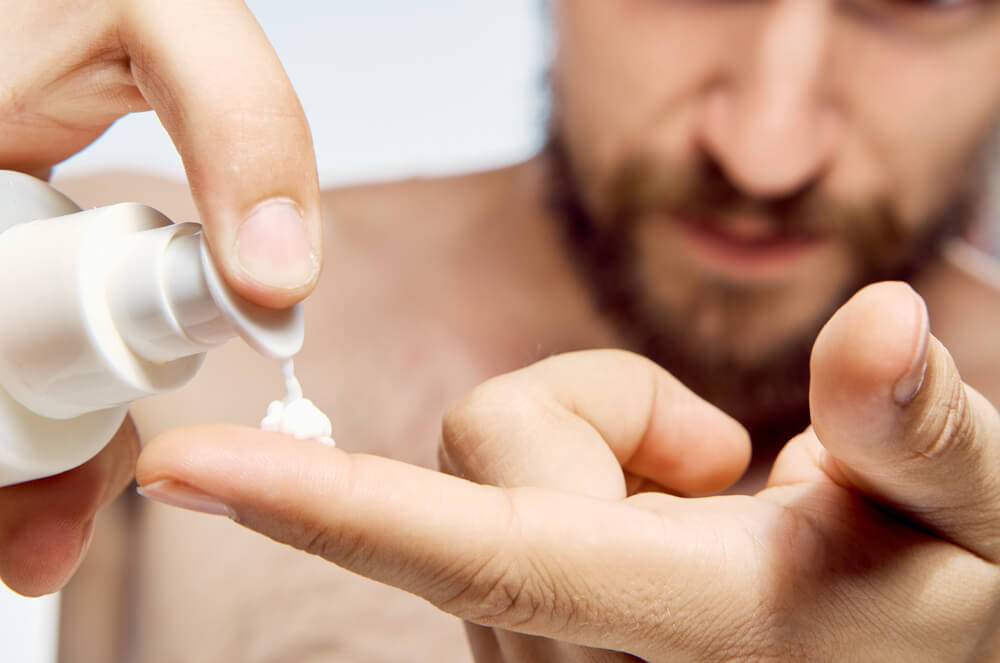 Here's a good gift for that special man in your life – the Sir Limited Edition Mini Suitcase.
This sleek travel bag contains all five products from the 24k Sir Collection, meaning that in it you will find:
24K Sir Magma Peel – a gentle exfoliant that can be used once a week
24K Sir Eye Balm – a soothing eye balm designed to minimize puffiness and smooth out the eye area
24K Sir Volcanic Blaze – a serum-like treatment that can be used in combination with the 24K Sir Volcanic Mask to enhance its effects
24K Sir Syringe De-Liner – a cutting edge formula that instantly fades away the appearance of fine lines and wrinkles
24K Sir Volcanic Mask – a decadent face mask designed to rejuvenate the skin
Whether the man in question is already a skin care addict or is only getting started on his skin care journey, this set will be welcomed.
Skin Care Stocking Fillers:
Hand Sanitizer
Now that companies have adapted to the huge surge in demand for hand sanitizers, shortages are no more and sanitizing products are much easier to find.
However, you will struggle to find any that are quite as luxurious as the OROGOLD Hand Sanitizer…
In addition to containing 80% alcohol, this blend has also been formulated with aloe vera, vitamin E, and 24K gold, giving you a moisturizing hand sanitizer that won't leave your skin feeling dry.
Lip Balm
Whether you're shopping for a man, woman, or child, just about everybody would benefit from a lip balm during the dry winter months.
Lips can quickly end up chapped and flaky unless consistently moisturized. Granted, it's sometimes easy to forget to keep re-applying a lip balm, but that's only because you don't have a lip balm worth getting excited about!
The 24K Renewal Lip Balm is different from all of the others out there.
How?
Because it contains such a nourishing blend of plant butters and oils, including:
Mimosa flower wax

Avocado oil

Mango butter

Cupuacu seed butter

Babassu seed oil

Baobab seed oil
This botanically-rich balm instantly soothes, softens, and plumps up dull lips, resulting in the perfect pout for all of those festive photos!
Body Oil
Skin can get pretty dry in the winter, and the 24K Aromatherapy Body Oil helps to counter that.
This wholesome blend smells absolutely amazing, and the best part is that its heavenly scent is completely natural – there are no synthetic fragrances used in this formula.
Wondering what the oil smells of?
It's got a fruity yet earthy scent, thanks to the likes of:
Pomelo grapefruit seed oil

Orange peel oil

Rosemary leaf oil

Gardenia extract
It can be massaged into the skin daily for maximum hydration, making it ideal for the colder season.
You now hopefully have plenty of ideas when it comes to skin care gifts for your loved ones. Whether you're only looking for a couple of classy stocking fillers or you really want to treat a special someone, these gifts won't let you down, and they can all be ordered online for maximum convenience.