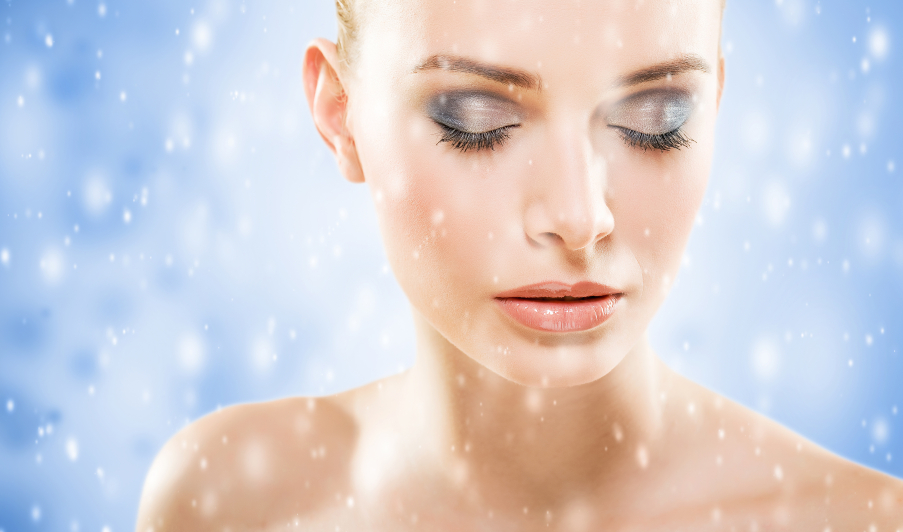 Winter skin care can be difficult for many women who have varying needs throughout the long, cold months. It can be difficult to know what the right avenue to take is from day to day with the varying temperatures we are exposed to which can throw our skin for a loop. Questions may arise such as, 'Am I using the right moisturizer?' and 'Should I use this product vs. that product?' OROGOLD has some advice to offer on some typical winter mistakes women may make, and offer alternative ideas to the madness that winter can bring.
Don't Over/Under Moisturize
If your skin is thirsty, quench it. If your skin is over moisturized, you will know it when those pesky zits begin to appear and you are left to deal with yet another problem. How can we know what the right thing to do is? For starters, be sure to choose a moisturizer that is compatible with the type of skin you have right now, as opposed to the kind of skin you had in the summer. We have different skin care needs throughout each season. Don't get a deep moisturizing cream if all you need is something for normal skin. Don't apply too much, and certainly don't apply it to areas in which you see blemishes forming or healing. As a general rule, a dime sized amount of moisturizer is all you need for your face, and about the same amount for your neck area. Using more could result in oily or acne prone skin, which is something no grown woman wants to deal with.
Apply Moisturizer Right After Cleansing
Many women wait too long to apply their moisturizing cream. If you wait too long, the skin and pores won't be open and susceptible to receiving the moisturizer as you apply it. Ensure you get the moisturizer applied within one minute's time from the time you cleanse and pat your skin dry to make sure your skin is able to benefit from the moisturizer. If you find yourself making this common mistake, that could be why your moisturizing cream isn't working – no matter how expensive it is.
Always Apply Lip Balm Before Lipstick
Applying a coat of lip balm in the morning after brushing your teeth will help to provide moisture to the lips, which are extremely susceptible to drying out, cracking, and bleeding in the winter months. If you are to apply lipstick that isn't infused with some sort of moisturizer, this is essentially ever more important. Certain lipstick brands have been known to dry the lips out and so this could actually cause more harm than good. Always apply lip balm in the morning, and at night before bed to give your lips as much moisture as possible.
Use Sunscreen – Even in Winter
For many, this may sound silly – but it's true, the sun can and will cause damage to your skin, even if you can't see it shining. The harmful UV rays given off from the sun can resonate through the cloud cover even when it's snowing. Protect your skin from normal winter damage such as drying by applying a layer of sunscreen to your face and neck before leaving the house. Many moisture creams already have SPF in it. Give yourself that added layer of protection to avoid more dangerous complications in the future.