While dry skin is usually exacerbated in the winter months, it can cause just as many issues during the summer. Whatever the cause of your dry skin may be, these tips will help you to care for your skin during these warmer months, ensuring that you have a sun-kissed glow that lasts throughout the season.
Always Moisturize Damp Skin
A moisturizer serves two different purposes; adding moisture to your skin, while also creating a protective film that prevents any moisture from evaporating. If you moisturize while your skin is still damp, you will be trapping in that extra water and making it impossible for it to evaporate, leaving your skin much more hydrated. Even if you already do this after your shower, it is important to keep this up throughout the day, applying a layer of moisturizer each time you wash your hands or your face.
Beneficial Ingredients
There are some ingredients that are especially beneficial when it comes to treating dry skin, and these are the ones that you should keep an eye out for in any skin care products that you buy. Glycolic acid helps to exfoliate and moisturize, while aloe vera soothes and hydrates, and is gentle enough for even the most sensitive of skin. Lactic acid is also fantastic at healing dry skin, restoring suppleness and reducing the visibility of fine lines and wrinkles, while added antioxidants will help to protect your delicate skin from the harshness of the environment.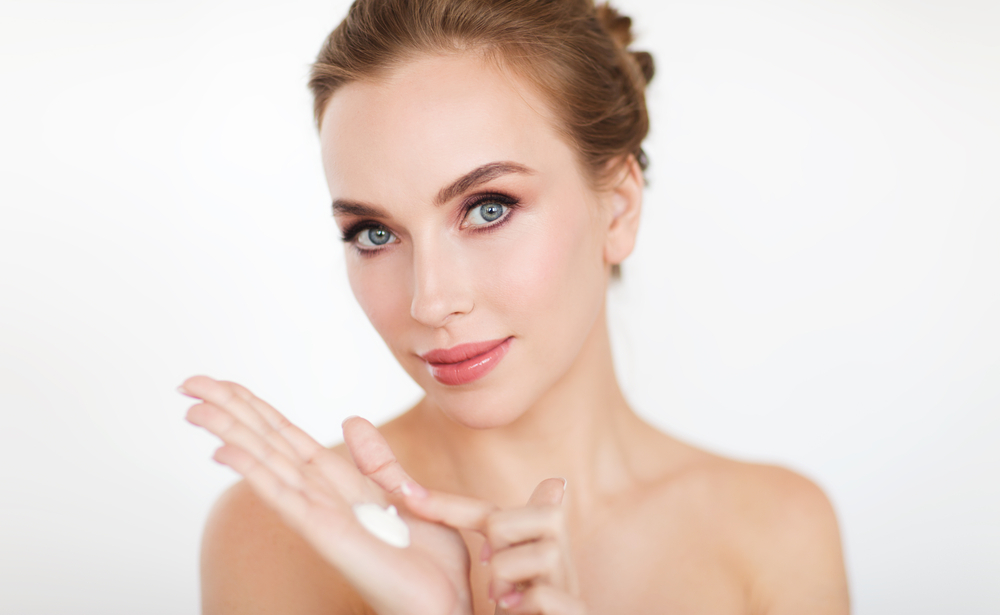 Gentle Products
Many skin care products contain harsh ingredients that strip the skin of its natural protective oils, causing dry skin to dry out even further. To avoid this, only use gentle products that contain little to no additives or chemicals, opting for ingredients that will soothe and nourish your skin instead.
Hydrate from the Inside
Everything that you put into your body will have an impact on the health of your skin, and, when it comes to dry skin, you can significantly treat this by increasing your daily water intake. The extra water that you drink will help to hydrate each skin cell from the inside, leaving you with a plump and smooth appearance. A great way to increase your water intake is by swapping out any soft drinks or sugary juices for a glass of water that has some fruit in it, giving you an extra dose of vitamins and antioxidants at the same time.
Regularly Exfoliate
Each and every day, sweat, dirt, impurities and dead skin cells build up on the surface of your skin, preventing your moisturizer and any other products that you use from making much of a difference. Exfoliation sloughs away this rough and dull outer layer, and while it is only recommended twice a week during the winter, you can slowly increase this over the summer, especially since your skin will be dealing with much more sweat than usual.
As soon as you start to notice the first signs of dry skin, it is important to take immediate action, to prevent the problem from worsening into a scaly or flaky appearance. From increasing your average water intake to using only the gentlest of products, these tips will keep your skin looking fresh and healthy throughout the summer months.