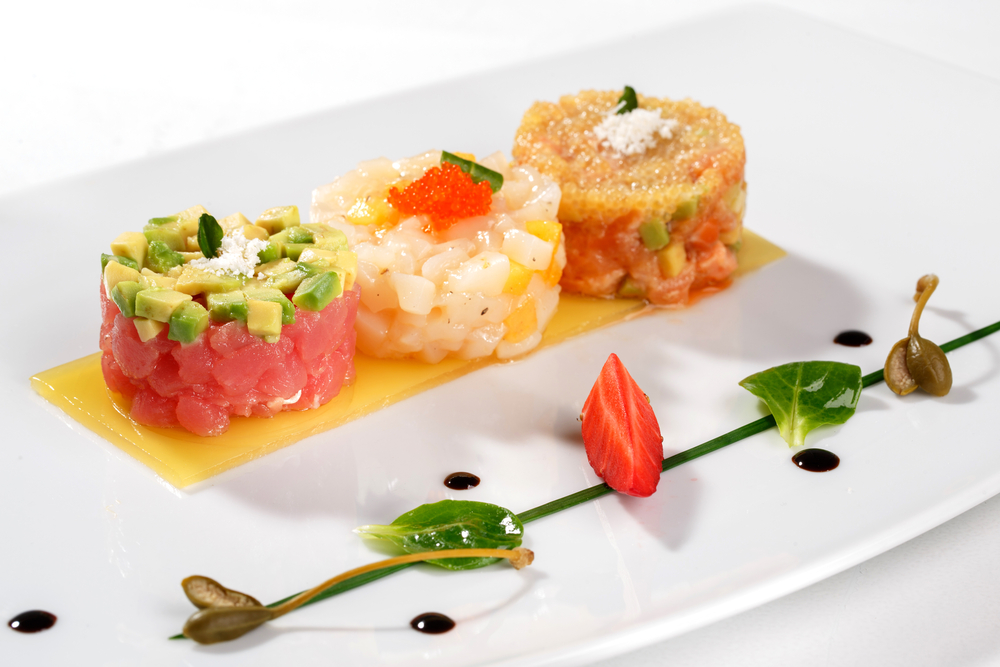 Falling on the 18th of July each year, National Caviar Day celebrates this luxurious delicacy that is loved by people all over the world. Caviar's origins can be traced back to the 16th Century, where it was enjoyed by royalty and upperclassmen. Now, these pearls of luxury have become much more accessible, and there is no better time to indulge in this ingredient than on National Caviar Day. OROGOLD takes a look at some of the best places around the world where you can enjoy some of the best caviar available.
M Restaurants, London
This city restaurant is holding a week-long celebration for National Caviar Day, serving up a six-course caviar tasting menu. Dishes will include toasted brioche soldiers and goat's cheese emulsion with caviar, as well as cocktails like the Caviar-Tini, a delectable blend with vodka that makes use of crème of caviar.
Wendy's, Japan
Those of you who are in Japan and don't want to splash out too much cash for National Caviar Day can head to your local Wendy's joint and enjoy a luxurious twist on a casual classic. For just over $15 USD, customers can order a burger featuring lobster chunks and a lobster salad, topped with caviar.
Norma's, New York
Norma's restaurant, at Le Parker Meridien in New York, has an extra-special breakfast for those who want to celebrate National Caviar Day. For $100, diners can enjoy The Zillion Dollar Lobster Frittata, served with 1 oz of Sevruga caviar, while for $1000, you can have a much bigger 10 oz Sevruga caviar serving.
At Home
With caviar so widely available these days, why go out to eat it when you can enjoy it in the comfort of your own home? If buying caviar is new to you, be aware that there are four main types of caviar; Ossetra, Sevruga, Beluga and Sterlet, with the most expensive caviar coming from the beluga sturgeon that swim in the Caspian Sea. Always make sure that you know exactly where your caviar has come from, so that you know it is going to be of the highest quality possible. Whether you buy it fresh or in a tin, OROGOLD advises you to ensure that the caviar looks uniform, and the eggs have a slight shine to them. It should also never smell fishy, but have more of a seaside scent to it. When it comes to the taste, caviar is usually pleasantly salty and richly buttery, and the firm pearls should gently pop in your mouth. Serious caviar connoisseurs say that good caviar should always have at least 15 different flavors, with each bite giving you something new and exciting to taste. Caviar should also only be paired with water, champagne or ice cold vodka, as the flavors from other drinks, especially wine, can impair the flavor that you experience from the caviar. OROGOLD also reminds you to never use a silver spoon when eating caviar, as this will give the eggs a metallic taste.
No matter how you choose to celebrate National Caviar Day, OROGOLD hopes that you make the most of it and truly indulge in this delicious delicacy. Whether you dine on caviar at an upscale restaurant, or host your own caviar tasting in your home, always make sure that it comes from a sustainable source, so that generations to come can also enjoy this tasty treat.