OROGOLD Cosmetics has a wide collection of serums, and it can be overwhelming choosing which one is right for you. ORO GOLD reviews the most important  information about each serum to help you decide which one fits your desires perfectly.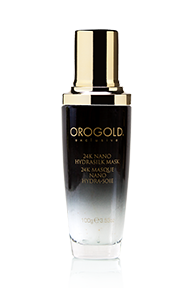 24K Nano Ultra Silk Serum
This serum's main ingredients, sunflower seed oil and lavender oil, give your skin a silky-smooth finish by offering a multitude of benefits. The liquid formula allows the serum to recreate a blissful feel and make your skin care routine feel as effective as possible. Plus, the lavender oil gives a light, relaxing scent that is sure to win you over.
24K Caviar Micro-Beads Serum
This serum uses caviar extract together with green tea and chamomilla recutita flower extract to give skin a fuller look, while reducing the appearance of common aging signs such as fine lines and wrinkles. Needing only three drops, the formula makes your skin feel replenished for longer.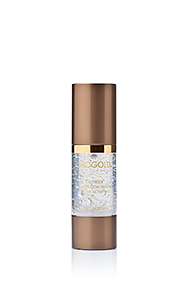 24K Tèrmica® Activation Serum
This serum takes a more direct approach to reducing the appearance of your wrinkles and fine lines and is popular as a non-invasive option before you go for things like Botox injections. With ingredients such as witch hazel and kojic acid, this scentless gel gives a fuller appearance to your skin after it is applied as directed.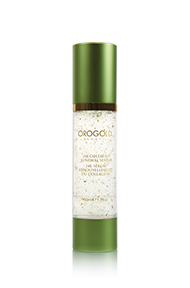 24K Collagen Renewal Serum
The 24K Collagen Renewal Serum is meant to make the skin look and feel younger. It contains ingredients like collagen, sodium hyaluronate and seaweed extract. Collagen is found naturally in the skin and is responsible for ensuring that your skin stays smooth, flexible and wrinkle free. However, over time, the skin begins to decrease its production of collagen, which allows the signs of aging to appear on the skin. This is when anti-aging skin care becomes so important. Adding this serum to your daily skin care routine can smooth the appearance of your wrinkles and add a sense of volume to baggy skin.
24K DMAE Lifting Concentrate Serum
This serum was designed to work best alongside the 24K DMAE Instant Stretching Mask. It is meant to give the skin a toned appearance and a firmer feel with the help of ingredients such as lactic acid and DMAE. Applying this gel-like serum directly to your large wrinkles lets you diminish their appearance.
24K Exclusive Anti-Aging Eye Serum
This serum, made for delicate skin, reduces inflammation and adds nutrients to the eye area. It is most effective is used along with OROGOLD's 24K Anti-Aging Serum. It contains no scent and relies on ingredients like vitamin C, green tea, and caffeine to liven up the way your eye area looks. Minimize the appearance of puffy eyes and under eye bags by adding this serum to your morning skin care routine.
24K Anti-Aging Eye Serum
Best when used together with the 24K Exclusive Eye Care Collection, this serum was developed specifically for your eye area. It reduces the appearance of common aging issues such as fine lines and crow's feet and uses ingredients such as aloe barbadensis leaf and gingko biloba leaf extracts to recreate a decadent feeling.
24K Bionic Complex Serum
This serum can also be as an exciting non-invasive alternative, before you give in to things like Botox injections or surgical procedures. The serum works to make the deep lines and wrinkles in the face look less prominent. It contains no scent and has been formulated using ingredients such as palmitoyl oligopeptide, camellia sinensis leaf extract and acetyl hexapeptide-8.
24K Vitamin C Booster Facial Serum
This serum is meant to boost give the skin a beautiful sense of brightness. With its light citrus scent, it also goes a long way in soothing your senses and making the skin care routine more refreshing. The serum contains Vitamin A and wheat germ oil in order to give your skin a softer feel and a luminous look over time.
24K Men's Pre-Shave Facial Serum
The pre-shave serum is meant to coax the facial skin and hair for your shaving routine. It contains antioxidants such as vitamins C and E to diminish the appearance of fine lines and always leaves the skin with a moisturized and conditioned look.