Labor Day is a great time to hold a family reunion, and this is a tradition that you can continue to grow each and every year. Whether you host it at your home or pick a destination for everyone to meet at, this is the perfect holiday to spend with those you love most.
The Guest List
While the guest list for a family reunion may seem straightforward, you still need to decide which sides of the family you are inviting, and whether you are including just close relatives or distant ones too. Once you have chosen your guests, you will need to gather together contact information for everyone. Try to collect their email addresses as well, as this will be really helpful if you need to get in touch with any last minute changes that take place.
Choosing a Location
If your family live relatively close by, then it may be worth simply hosting the reunion at your own house, especially if you would like to have full control over the whole planning process. Alternatively, if everybody is quite spaced out, you could choose a destination somewhere in the middle, for everyone to meet at. Try to pick somewhere as accessible as possible, and with a variety of amenities that will please all age groups.
Family Activities
Since your family will likely be travelling for the reunion, it would be best to have this take place over the entire weekend, rather than just for one day, as this makes the journey so much more worthwhile. However, this does mean that you will need to plan a few activities. Rather than scheduling the entire day, try to organize just a couple of daily activities, ensuring that you give everybody enough free time as well. Whether this may be visiting a local museum, taking a boat ride, or simply visiting a new restaurant for a meal together, try to opt for a wide range of activity types, so that you will include something for every interest.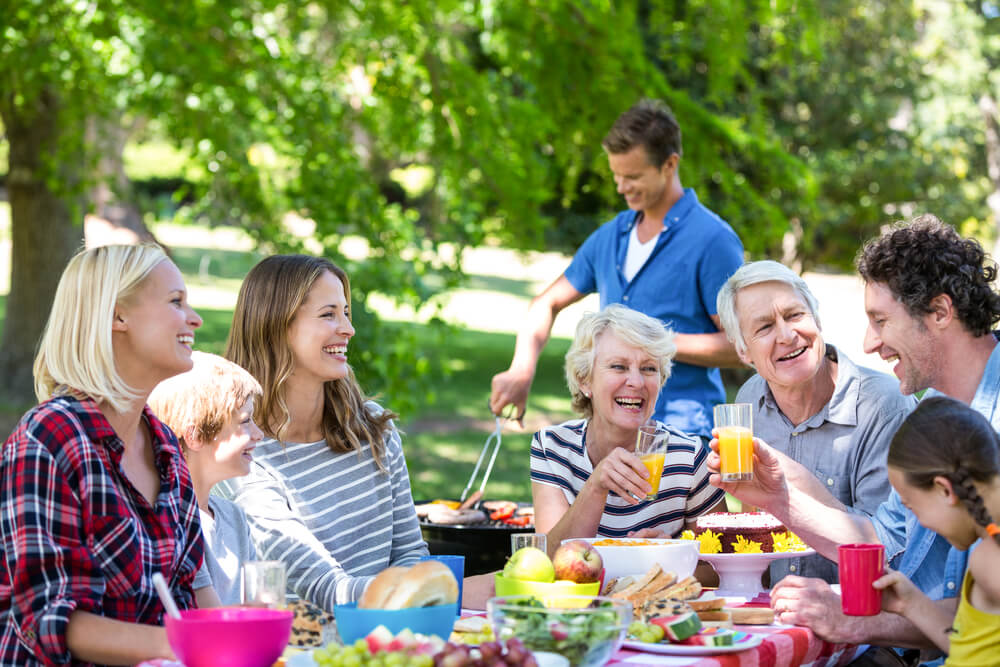 A Cook-Out
Labor Day is synonymous with family cook-outs, and, if you are hosting your reunion at your own home, this is a great way to enjoy a couple of meals. Needless to say, you should plan a menu that features several grilled dishes, as these are also perfect for the end-of-summer weather. From grilled chicken to rib-eye steaks to burgers, or even sliders, American classics are always best for events such as these. Do not forget to include a few side dishes, such as salads and coleslaw, while a make-your-own ice cream sundae bar will take the pressure off of you when it comes to desserts.
A family reunion can be challenging to plan, but there really is no better way to spend Labor Day weekend. To help you with all of the work, it could be worth putting together a small committee, choosing people from your guest list for this, as this will help you to ensure that you stay on track when it comes to organizing the weekend.