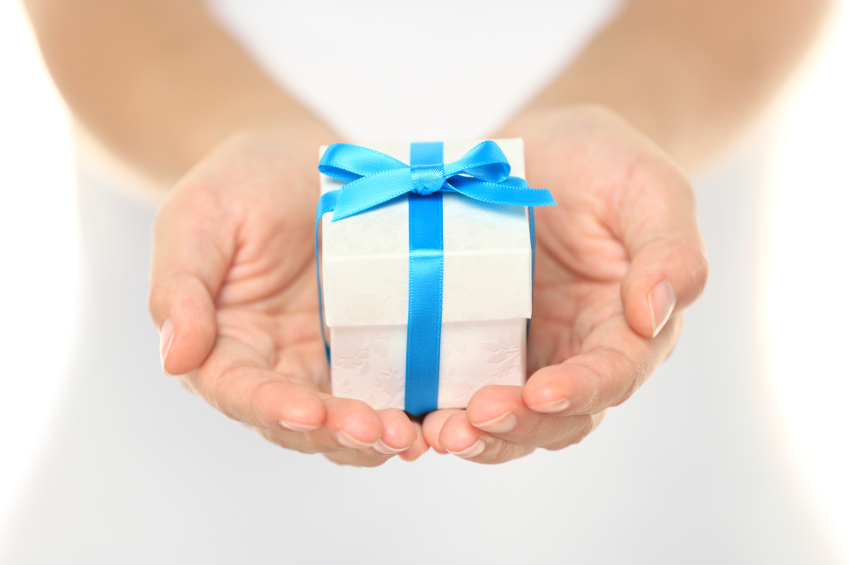 Since most traditional gender roles have fallen by the wayside, who says the woman in the relationship can't be the one to propose? Feminism is continually on the rise, and girls today are brought up to challenge the mindset of those generations that have come before. If you're in a long-term relationship and getting impatient with your beau, there is no reason you can't be the one to propose to him. There are just a few things to consider before you start planning how to pop the question. Find out more about these trends in this article from OROGOLD.
Before you even start thinking about proposing to your boyfriend, make sure that marriage is something you both want. If you haven't had any discussions about what you're looking for out of life, now is the time. You don't want to completely blindside him with a proposal and risk damaging or potentially ending your entire relationship. Once you are sure he's "The One" for you and is in favor of getting married, really take the time to think about if a reverse proposal is the right way to go for both of you.
If you have a Type A personality and love to take charge, then popping the question to your man could be a good fit for you. At this point he's already aware that you go after what you want, so if you've made it clear that getting married is in your plans, proposing shouldn't come as much of a surprise. Taking destiny into your own hands can be empowering and fun, but even the most feminist gal still dreams of being proposed to.
When opting to propose to your boyfriend instead of waiting for him to pop the question, be honest with yourself about how you expect to feel when all is said and done. While you may be anxious to get the ball rolling on the wedding, starting a family, etc., you do not want to have any regrets about your engagement experience. If you're someone who has pictured that moment where the love of your life gets down on one knee and presents you with a ring, you may still wish for that later. Waiting can be difficult, especially when you are so certain of what you want, but don't deprive yourself of the moment you've always dreamed of.
After you've assessed how being the one to propose will make you feel, think about how he might feel. For chivalrous guys with traditional backgrounds and values, proposing before they have the chance could almost be taken as an insult. If you know your man takes his gentlemanly role seriously, you may want to hold out a bit longer so you don't bruise his ego. On the other hand, if he loves your take-charge attitude and is quick to support your ambitions, chances are he won't mind being the one who receives the proposal. If you've been together for a few years or more, answering these questions should be easy enough. If you're still unsure how he would react, ask someone you feel comfortable confiding in, like his mother, sibling, or best friend.
Once you're sure you want to be the one to pop the question, follow the same steps you would expect him to if you were being proposed to! Pick a great location, think carefully about what you would like to say, and choose your gift, whether it be a ring, or another token of your love. When selecting the perfect location to pop the question, make sure it has significance to you as a couple. Whether it's the scene of your first date, a romantic park, or the beach, decide how public or private you want the spot to be. Then add your favorite details like decorations, candles, or anything to make the moment extra special.
Since you are already breaking tradition with a reverse proposal, what you say and do is totally up to you. Don't feel obligated to get down on one knee- taking his hands in yours, or simply sitting down together so that you're eye-to-eye is perfectly acceptable. Speak from the heart, and tell him why you just couldn't wait to spend the rest of your life with him. You don't necessarily have to offer him an engagement ring, either. Other traditional gifts like an ID bracelet, watch, or cuff links are great alternatives that he may get more use out of. If you do opt for a ring, decide if this will end up being his wedding band, as well, since you will end up with a band to match.
The rules of love and relationships are always up for debate, but nowadays unconventional is the new norm. Follow your heart and don't be afraid to put yourself out there. Just make sure a reverse proposal is the right fit for both of you individually, and as a couple. Then take the time to create a romantic setting, find a personalized engagement gift, and write down all the reasons you want to marry him. OROGOLD is confident that the wonderful surprise of the bride proposing to the groom is a story you can pass down for generations.