The Grammy Awards is a big event for music fanatics all over America, sitting behind their television screens routing for their favorite song to come out on top. Let's be real though—the Grammys are really a place to see what's hot and what's not in the land of high fashion on the red carpet. Here some of the looks that wowed us and the looks that probably should have been reconsidered.
The Ten Best Moments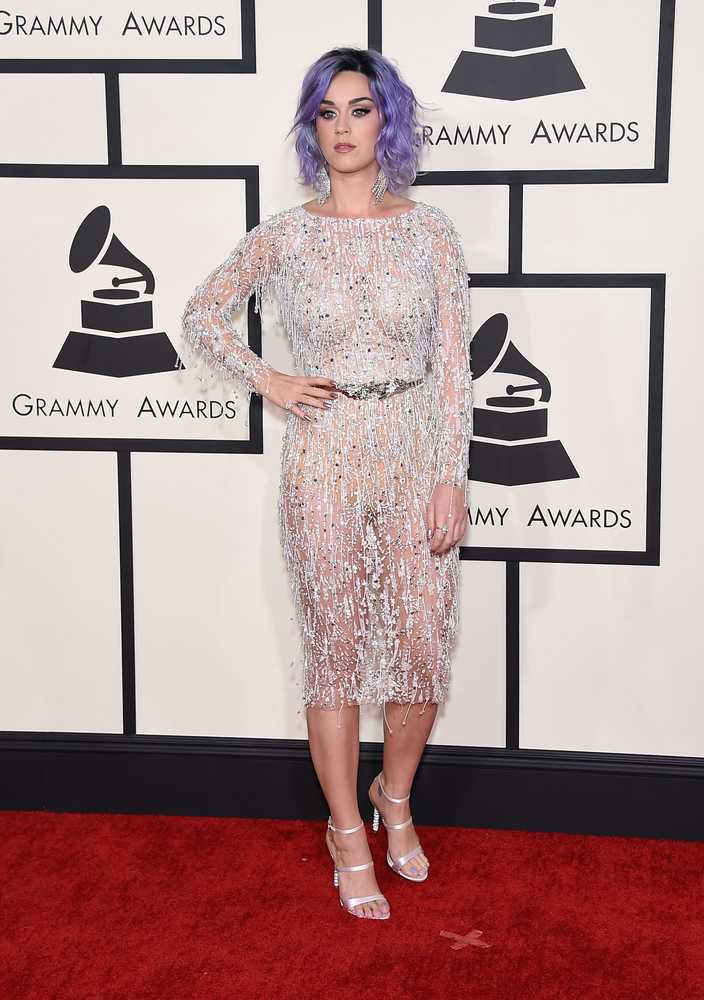 Katy Perry modeled a Zuhair Murad sequin fringed dress along with her new lavender locks. The shorter bob adds certain chicness to her look as well as the juxtaposition between the conservative dress cut and the sheer fabric.
Tracie Edmonds wore a sheer black and grey strapless dress. The embellishments were perfectly placed to make her look as slim as possible while the flowing tulle at the bottom added nice contrast to the structured bodice.
Anna Kendrick sported a low-cut tuxedo that stood out among the dresses and gowns around her. She managed to look strong while still remaining feminine, as well.
Giuliana Rancic changed from a pre-show sleek black gown to a beaded black pantsuit. Both outfits were stunning on her, and the modernity of the pantsuit was especially appreciated.
Pharrell sported a white suit (with shorts) created specially by Adidas. His all white ensemble was sure to make him stand out and luckily in a good way!
Gwen Stefani wore a custom-designed Versace romper. She described wearing the piece like wearing walking art.
Jessie J channeled Hollywood glamour in her Ralph and Russo beaded black gown. The sleeve length was quite unique and gave her dress a little bit of edge.
John Legend's Dolce & Gabbana suit displayed contrasting lapels that made him look quite sharp on the red carpet.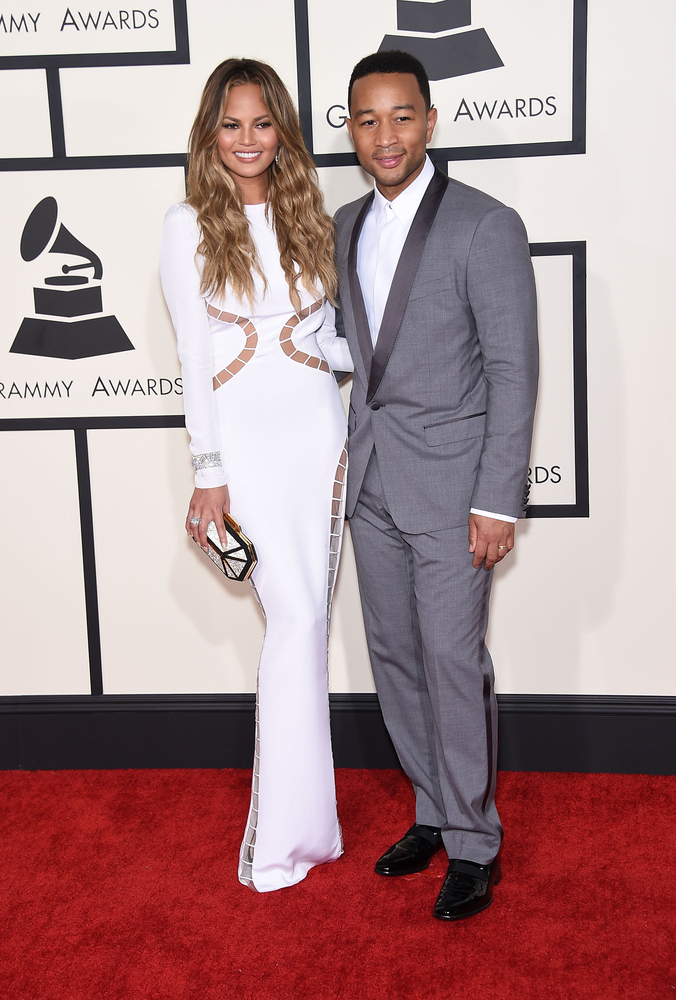 Chrissy Teigen's Emilio Pucci white cut-out gown had a simple elegance that enhanced the model's features. The small peeks of skin were refreshing compared to the sheerness and cut-outs of some of the other dresses.
Beyonce's sheer lace dress by designer Proenza Schouler accentuated her curves perfectly. The sparkle of the dress gave it a special something extra than just an ordinary black gown.
The Ten Worst Moments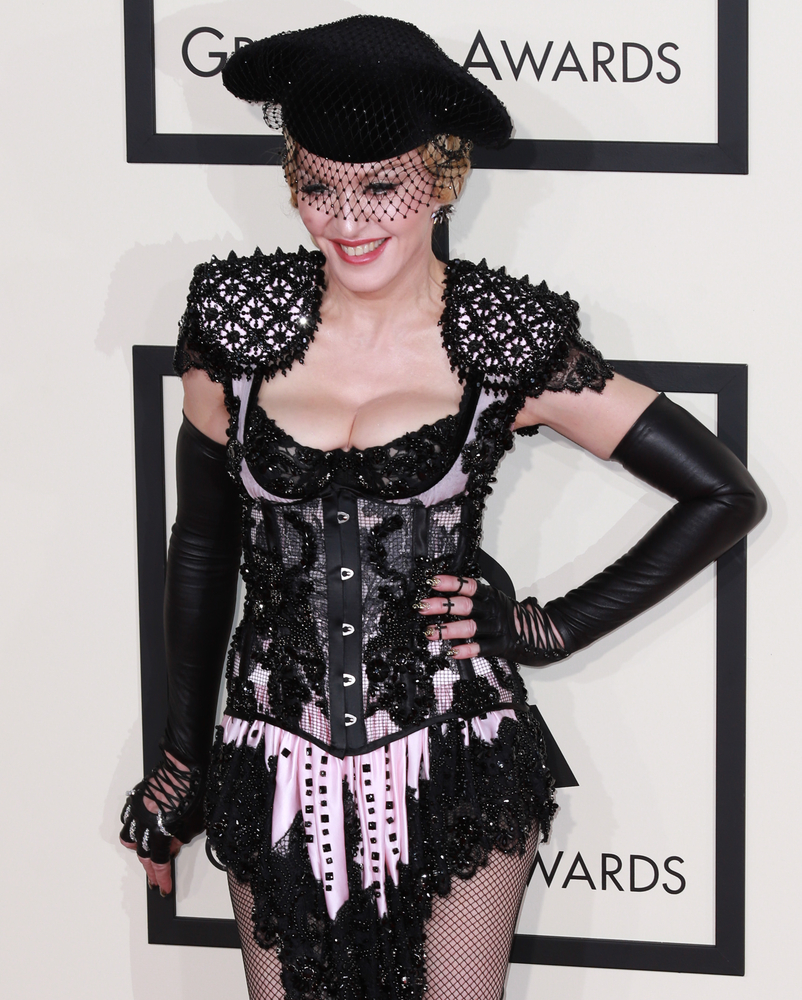 Madonna's Givenchy bustier did not read as appropriate for the event. She even flashed her thong as she walked down the red carpet—not everyone was looking forward to seeing a sixty-year-old woman's behind.
Joy Villa wore a dress designed out of orange, plastic, fencing material. Even though she was trying to make a statement, the dress ended up looking more like a Halloween costume, overall.
Sia and Maddie Ziegler's giant wigs and oversized tuxedos did no justice to either of the pair and looked just plain uncomfortable.
Jenny Lewis's bright suit certainly stood out but was not her best fashion moment. She looked like she could fit in on a kid's television show rather than the Grammys.
Rihanna sported a voluptuous, Barbie pink Giambattista Valli gown. Unfortunately, not even Barbie could pull off that much volume in a dress.
Ciara also sported a voluminous dress on the red carpet, designed by Alexandre Vauthier. It was almost hard to find her under all that black tulle. The dress definitely had a drama factor, but it didn't match the occasion.
Iggy Azalea's mix of a square braided crown across her forehead and bright blue Armani dress did not read well on the red carpet. She looked quite alien-esque rather than glamorous.
Katharine McPhee's baby pink Emilio Pucci dress did not do well to flatter her body. The bars between her breasts look oddly placed and fit, as well.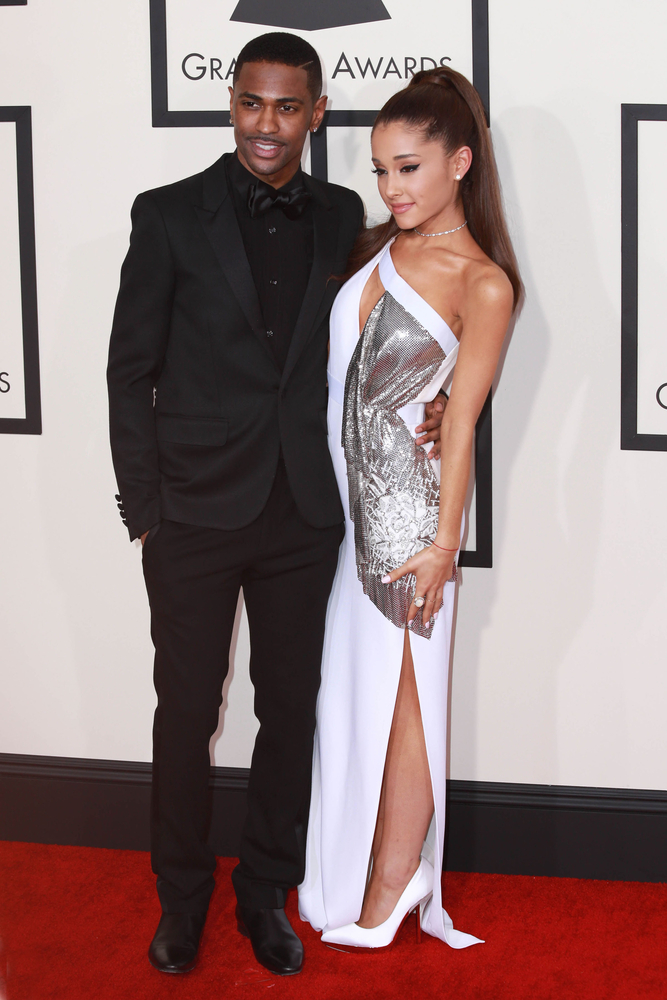 Ariana Grande wore a white and grey Versace dress as she was escorted by her boyfriend, Big Sean. Though Grande looks fantastic as always, her dress looks pieced together and almost like a prom dress gone wrong.
Kim Kardashian wore a Jean Paul Gaultier dress…or bathrobe. It was not very clear which one it was.
Which look was your favorite? How about your least favorite? Let us know in the comments!