How many times have you purchased a promising serum, only to find that it has gone out of date long before you have reached the end of the bottle? 
Or maybe the opposite occurs – you purchase a product that is meant to last for months, but you end up running through it in just a few weeks. 
These issues are actually very common, which is exactly why beauty capsules and other forms of single dose skincare are becoming increasingly popular. 
Wondering if this is something you should be investing in? 
Quite likely! Here is everything you need to know to make an informed decision…
What Are Beauty Capsules? 
Let's begin by taking a look at exactly what beauty capsules are…
They are small, rubbery capsules, usually no bigger than a couple of centimeters. They may not look like much, but inside each capsule is a potent blend of ingredients. 
All you need to do to use each capsule is twist the top off and then apply the contents of the capsule to your skin, before disposing of the capsule packaging. 
Now, you're probably thinking…
That sounds wasteful! Shouldn't we all be trying to cut back on waste in this day and age? 
Most definitely, which is why when beauty capsules first entered the Western skincare industry in the 1990's, they never really took off. 
However, as you probably know, Korean skincare, otherwise known as K-beauty, often tends to be ahead of the curve, meaning that Korean brands continued to experiment with producing new and improved beauty capsules. 
It was only recently that the rest of the world caught on to the many benefits that beauty capsules have, and had the opportunity to purchase capsules that make use of biodegradable packaging, which is why these little capsules are now being hailed as the next big thing in skincare. 
Wondering what the benefits of beauty capsules are? 
There are actually quite a few advantages that you should know about…
Powerful Ingredients
It goes without saying that when you purchase a product, you want it to be as effective as possible. 
Unfortunately, when it comes to conventional packaging for skincare products, this isn't always the case…
While the formula itself may contain nothing but the best, a product's packaging can quickly let it down, causing its ingredients to degrade. 
Some of the more powerful ingredients out there are known for not being highly stable, such as:
When these ingredients come into contact with oxygen or light, they end up breaking down. Not only does this mean that they won't be able to improve your skin in the way that the product has promised, but certain degraded ingredients, such as vitamins A and C, can actually cause oxidative damage to your skin cells when used topically. 
So, how do beauty capsules preserve the potency of a formula's ingredients? 
It's simple – the fact that the product is encapsulated means that you are limiting environmental exposure. Each time you open the jar, rather than oxygen and light breaking down the ingredients within, all of the ingredients are safely protected inside their capsules. 
Reduced Cross-Contamination 
Cross-contamination is another big problem when it comes to skincare products. 
Many products are contained in a jar, and, in order to access the product, you need to scoop some out with your fingers. This may seem quick and convenient, but, chances are, your fingers are holding on to a variety of different bacterial strains. Each time you place your fingers into a jar of product, all of that bacteria then ends up in the product itself.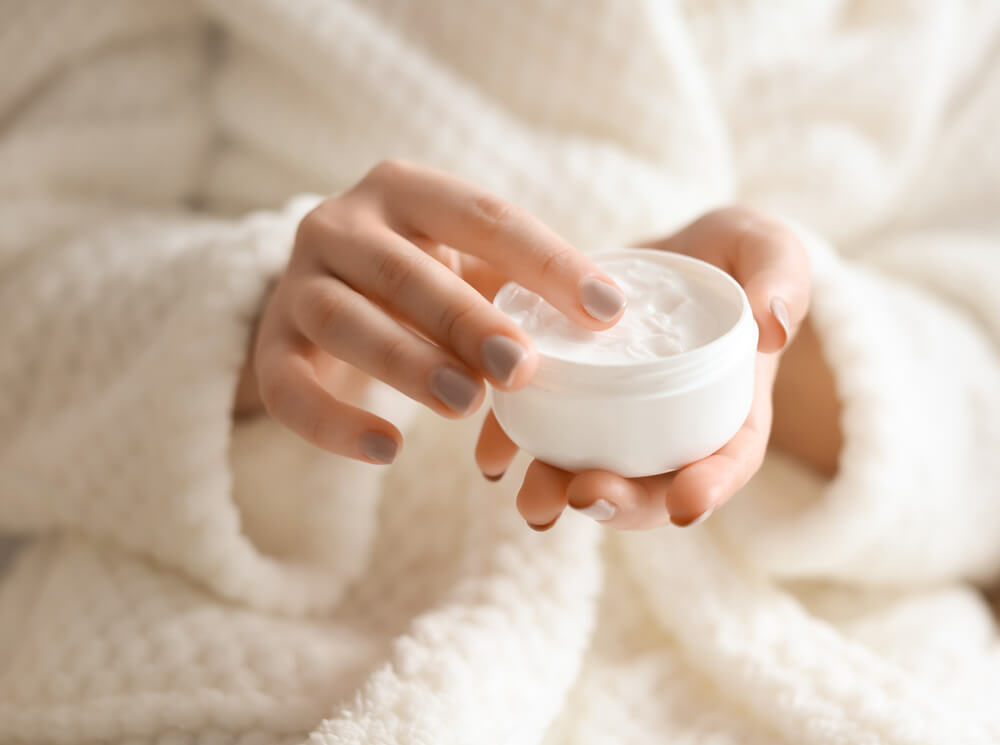 As time goes on, that bacteria will continue to grow and multiply. Each time you use the product, not only will you be adding even more bacteria into the mix, but you will also be applying all of that existing bacteria onto your face. This can lead to a number of problems, from breakouts to eczema. 
By keeping each dose of a product encapsulated, beauty capsules are able to prevent cross-contamination in a big way. Even once you open a capsule, you do not need to apply this to your hands – you can simply apply the contents of the capsule directly onto your face, preventing bacteria from entering into the formula. 
Just the Right Amount of Product 
When it comes to some of the more powerful skincare formulas out there, you really do need to be using just the right amount of a product in order for it to really make a difference. 
Of course, slathering on an overly-generous dose of a product only means that you will end up running out of that product far earlier than you should have. Plus, using more of an ingredient doesn't necessarily mean that it will be more effective – all your skin needs to really benefit is a specific dose. 
While many products out there will tell you how much to use, you won't have to worry about getting this wrong when it comes to beauty capsules. Each capsule contains a dose that has already been measured out, and has likely been tested to prove that that dosage is enough to be effective. 
Gone are the days of using too much or too little of a product when you begin using beauty capsules instead. 
Sustainable and Environmentally-Friendly 
Sustainability is a huge concern of consumers these days, and this is something that cosmetic companies are trying to adhere to as much as possible. 
In the past, single-use beauty capsules used to be made from plastic, making them an extremely unsustainable way to caring for your skin. 
However, thanks to the many new advancements in that area, things are now changing…
Many of the beauty capsules out there feature casings that are made from biodegradable, naturally-derived ingredients. Although you may still be disposing of each capsule once you are done with it, the fact that they quickly and easily break back down into the environment is a huge positive. In fact, when created in this way, beauty capsules are just as sustainable and environmentally-friendly as similar products that are not encapsulated. 
Travel-Friendly
Hate having to pack all of your many different skincare products each time you travel? 
There's no denying that cosmetics can take up quite a bit of space, especially if you are trying to pack light, and this is another area in which beauty capsules really shine. 
Rather than packing the entire jar of beauty capsules, you can simply separate the number of capsules that you will need for your trip. You will need to find a small box or jar to put them in, as you do not want them to end up bursting, but this will still save you so much space in the long run. 
Choosing Beauty Capsules
As more and more people recognize the many benefits that beauty capsules bring with them, single dose skincare is becoming increasingly popular, meaning that you now have more choices than ever when it comes to choosing beauty capsules. 
So, which ones should you go for? 
Well, that all depends on your skin type, as well as the skin issues you are trying to address. Just like when choosing any other product, you should always pay attention to the ingredients list when choosing beauty capsules. 
If you are simply looking for an overall boost to your skincare routine, the OROGOLD 24K Caviar Elastin Restoration is a great product to consider. Although primarily designed to help increase the skin's natural production of collagen and elastin, the botanical extracts that have been used in these capsules would benefit just about everyone, whether you are already seeing visible signs of skin aging or not. 
Here are just a few of the botanicals that you will find in the 24K Caviar Elastin Restoration: 
Zanthoxylum Bungeanum Fruit Extract –

otherwise known as Chinese pepper, this botanical is not only known for its soothing and calming properties, but has also been

proven to help with skin roughness

, while giving the skin a smoother and more lifted appearance 

Spilanthes Acmella Flower Extract –

also known as paracress, or the toothache plant, this traditional herb has the unique ability to relax the facial muscles, which then reduces the appearance of any fine lines and wrinkles that have been caused by facial expressions and muscular movements (such as smile lines, crow's feet, and many more)

Lavandula Stoechas Extract –

just about everyone has heard of lavender, with this medicinal plant able to help the skin in a number of ways. It provides antiseptic and anti-fungal properties, making it effective at soothing the skin and reducing inflammation, and also boasts a gorgeous natural scent 
In addition to featuring those action-packed botanical extracts, the 24K Caviar Elastin Restoration also makes use of a few other ingredients that could really transform your skin, such as sodium hyaluronate. 
Not heard of that ingredient before? 
Well, you have probably heard of hyaluronic acid, one of the most powerful humectants in the industry. Hyaluronic acid is capable of holding up to 1000 times its weight in water – imagine what these molecules can do in terms of hydration when you introduce them to your skin cells! 
Sodium hyaluronate is a form of hyaluronic acid, meaning that it has these effects too. The main difference between the two comes down to their molecular size – hyaluronic acid is made up of molecules that are quite large, whereas those that make up sodium hyaluronate are much smaller. 
This means that sodium hyaluronate can penetrate into the skin much more deeply than hyaluronic acid. This does not mean that hyaluronic acid is useless – that top layer of your skin will always benefit from some extra moisture. However, when it comes to hydrating and plumping up those deeper skin cells, sodium hyaluronate is the way to go. 
You will also notice that there isn't any water listed on the ingredients list for the 24K Caviar Elastin Restoration. This means that the product is oil-based, which is actually far more beneficial for your skin. Since the outer layer of your skin consists of a natural oil, oil-based products are usually able to penetrate into the skin much deeper than water-based products – another reason why beauty capsules are so effective. 
Now, the 24K Caviar Elastin Restoration is so easy to use. You only need one capsule a day for your face, although feel free to break open a second capsule if you would also like to treat your neck and your décolletage. 
Want to boost the results of these capsules even further? 
Try using them along with a few of the other products from the 24K Caviar Collection. As you can tell from its name, the collection features caviar as its star ingredient, with caviar being rich in a huge variety of nutrients, including essential fatty acids. 
The capsules work especially well when they follow on from the 24K Kelp Caviar Transforming Mask. This mask is pretty unique – when you first apply it to your skin it is a pale beige color. However, once the mask has set, it transforms into a yellow gold color, signifying that it is now time for the mask to be removed. This mask has been designed to moisturize, smooth and plump up the appearance of the skin, and can be used once a week. 
With the general public beginning to shun single-use products more and more, single dose skincare may initially seem a bit wasteful. However, when you really look into it and realize that beauty capsules are not only sustainable and environmentally-friendly, but also provide so many other benefits, these products are definitely worth adding into your daily skincare routine.