While many used to consider ballroom dancing as being "old-fashioned", it has exploded in popularity in recent years, mostly thanks to a variety of popular dance-related television shows and movies. For those who have never ballroom danced before, there is nothing quite as romantic, making this an activity that you and your loved one should definitely try.

What is Ballroom Dancing?
Many people tend to equate ballroom dancing with a slow trot around the dance floor, but there are actually several different types of ballroom dances out there. The Waltz, which originated in Austria, is the best-known of all of the ballroom dances, while the Tango is a passionate dance that was introduced to the New World by Spanish settlers. The Swing, which was originally invented in New York's Savoy Ballroom, is another type of ballroom dance, as is the Slow Foxtrot, which was gradually slowed down in tempo so that its beautiful movements could be fully appreciated.
Online Tutorials
For those with only a slight interest in ballroom dancing, familiarizing yourself with a few moves online could be a way to ignite more of a passion in the dances. The most useful aspect of online tutorials is that they are broken down step-by-step, meaning that you can take the dance at your own pace and do not have to feel pressured to keep up with others. There are plenty of free lessons to be found on the internet, as well as paid online lessons that will enable you to learn the dance live with an instructor via video chat.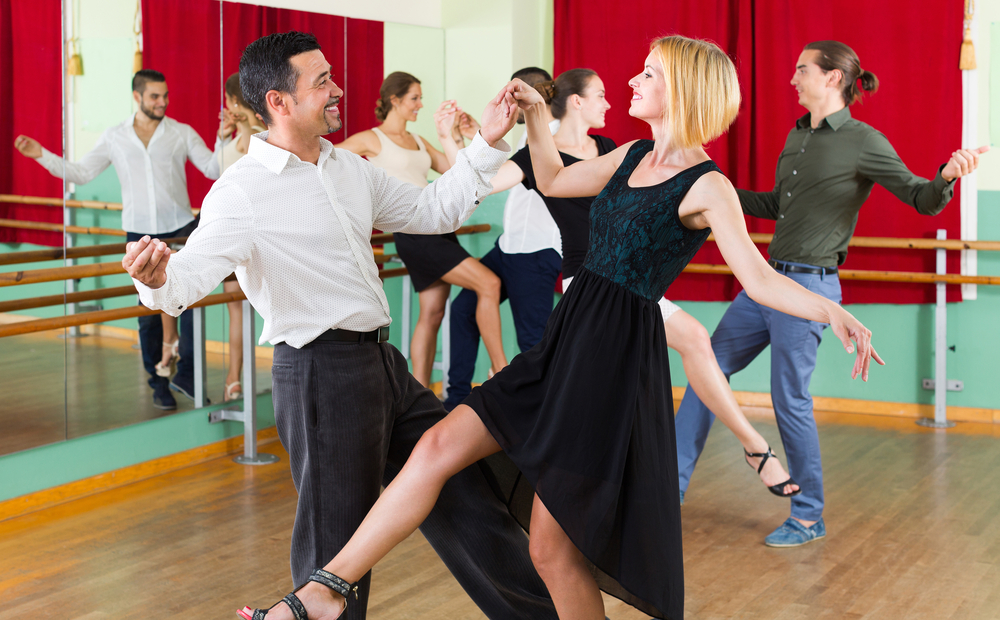 Group Classes
Thanks to the recent growth in popularity that ballroom dancing has experienced, you are likely to be able to find a variety of group classes available near you. These will cater to everyone complete novices to social dancers to high level students, and there are likely to be a variety of ballroom dances to choose from. The advantage to a group class over learning the dance at home is that you will be in a fully equipped dance studio, with mirrors to help you to master each move.
Private Classes
If you are quite serious about giving ballroom dancing a try, then a private class will always be best, as this will enable you to acquire one-on-one advice with an expert. However, this is the most costly option, so you do need to take the time to choose the right instructor for you. Professional dance teachers will have bios available that you can browse, and this will help you to match your requirements with their experience.
Not only is ballroom dancing one of the most romantic activities to try with your loved one, it is also great exercise, and a fantastic way to let off some steam and release any stress. Whether you spend an evening familiarizing yourself with a few moves via online videos, or take the plunge and hire a private instructor for a block of lessons, ballroom dancing is a truly classic activity, and one that you will not regret learning.