Dating in the later stages of your life can be quite a frightening prospect, especially if you have only just newly back on the dating scene. While the rules of dating do change as you age, your added maturity will only be beneficial, so take a look at these tips to learn about how to make the most of your dating life in your 40s.
Accept That There is Likely to be Baggage
Once you have reached the age of 40, you will already have been through so many life experiences, and, for many people, this could be anything from children to the death of a spouse. This is what many refer to as baggage, and while it can often put some people off from dating an individual, the majority of people that you end up dating at this age is likely to have some. Rather than using this as a reason to not take the relationship further, make a conscious effort from the start to accept the fact that the people that you now date will most likely have baggage, all of which would have helped to shape them into the person that they are today.
Using the Internet
Internet dating has really taken off in recent years, and studies have shown that around 41% of internet users today are aged 55 or older, meaning that your chances of meeting someone online once you are past the age of 40 are quite high. However, if you do decide to use a dating site, keep all of your wits about you, as many people tend to not tell the whole truth about themselves, so be sure to only make well-informed decisions.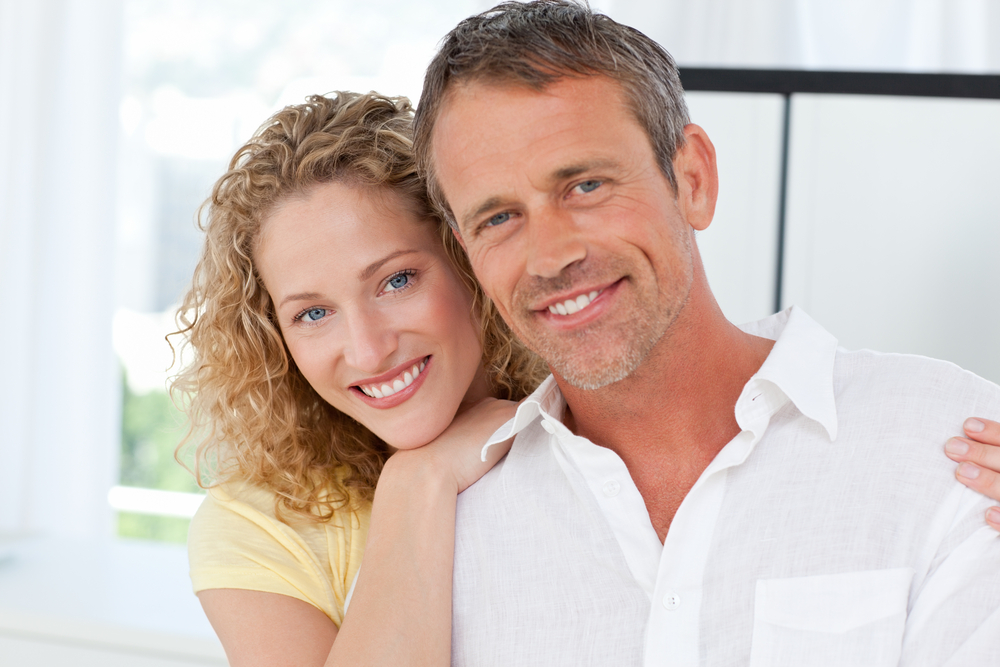 Don't Limit Yourself to a Certain Age Group
While many men in their 40s may end up meeting a much younger woman, women tend to feel as though there is a social stigma when roles are reversed. However, this is not so much the case anymore, and it is becoming far more acceptable now for a woman in her 40s to date a younger man. In general, younger men also do not place much importance on age differences, so as long as you are able to see past the age gap, you should definitely explore dating different age groups.
Realistic Expectations
When you were dating in your 20s, it is likely that you had a long list of requirements that your perfect partner would need to meet, but, once you reach your 40s, you will be much more aware of the fact that lists such as these are extremely unrealistic. Rather than looking for someone who you deem to be perfect, seek out qualities that you know, from your age and experience, would make a suitable life partner for you. Rather than basing your judgement of your date on how much chemistry there was, make sure to keep factors such as honesty and loyalty in mind instead.
There is no denying that dating in your 40s can be quite the challenge, but with these added years come extra experience and wisdom, all of which will work to your advantage. You should also keep in mind that the best way to meet someone new is by putting yourself out there as much as possible, so try to involve yourself in new activities and events, as you never know who you may end up meeting.