Intoxicatingly fragrant and oh-so-soothing, lavender is an impressively powerful, and extremely versatile, plant. With uses that range from medicinal to culinary to cosmetic, here are ten easy ways in which you can make the most of these incredible flowers.
Lavender Lemonade
For those who want to experiment with lavender in the kitchen, a refreshing lavender lemonade is the perfect introduction to the spectacular range of flavors that this plant can bring about. There are many different methods to making this, just make sure to use the lavender quite sparingly, as a little goes a really long way.
Lavender Sachets
Lavender sachets can be stored in your wardrobe or dresser, and will leave your clothes with a subtle, lavender fragrance. Simply fill some small muslin bags with dried lavender before cinching them up and placing them around the house.
Pain Relief
Lavender essential oil is fantastic for pain relief, and also has relaxing properties. Simply rub the oil onto any aching muscles or joints, as this will ease the pain relatively quickly. It can also help to soothe bug bites, as well as treat dry and itchy skin.
Lavender Centerpieces
For those who host regular dinner parties or other events, lavender is a great plant to incorporate into your centerpieces. They can either be mixed with other flowers, or put into vintage vases or mason jars in bunches, giving each table a fragrant floral scent.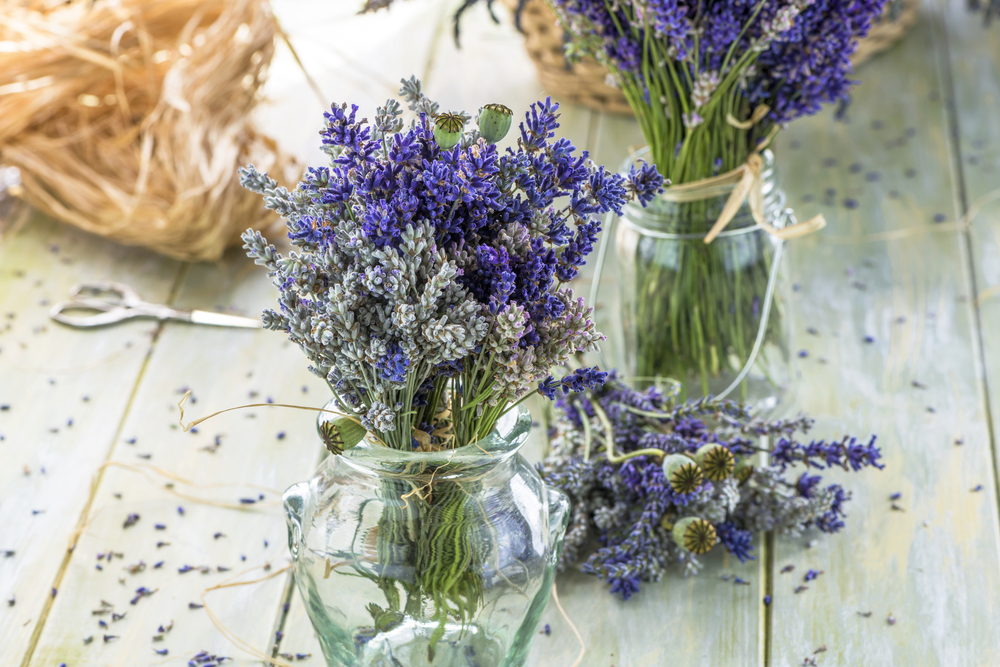 Lavender Linen Spray
Dried lavender is needed to create a lavender linen spray, and the actual method is relatively simple. Once you have made the solution, put it into a spray bottle and give your towels and sheets a couple of spritzes every once in a while to freshen them up.
Lavender-Scented Creams and Lotions
With so many people developing allergies and sensitivities to the fragrances commonly used in cosmetic products, there are now many unscented products available on the market. These make the perfect base onto which you can add a few drops of lavender essential oil, as this is gentle enough to not irritate your skin, but will really brighten up any unscented skin care products.
Cooking with Lavender
While lavender is still considered to be quite an unusual culinary ingredient, there are so many recipes out there for delicious lavender-filled foods. From scones to brownies to salad dressings to pancakes, lavender has the potential to enhance so many different dishes, taking your cooking to a whole new level.
Eliminate Dandruff
Dandruff is a common problem, and while there may be special shampoos out there designed to clear dandruff, lavender works just as well, if not better. Simply rub a few drops of lavender oil into your scalp for a few days, and it will not be long before you notice your dandruff beginning to fade.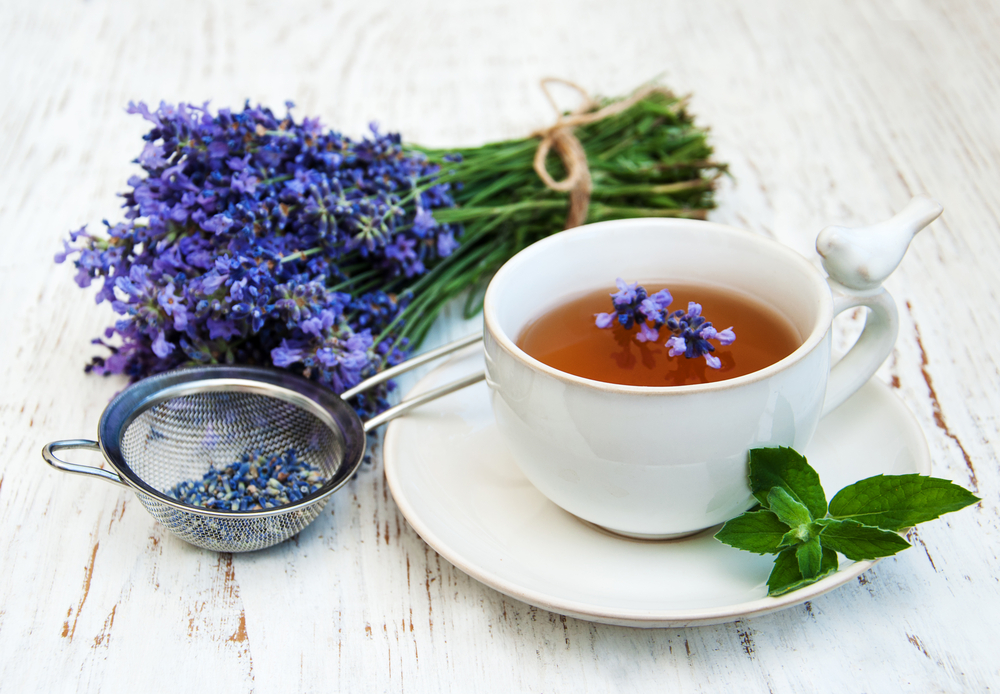 Herbal Tea 
Dried lavender makes a wonderfully relaxing herbal tea, which can also help to promote sleep while lowering the body's stress levels. All you need to do is steep the dried lavender, as well as some chamomile if you desire, in hot, but not boiling, water for a few minutes, before adding some honey for sweetness.
Clean Wounds and Kill Bacteria
There are so many antiseptic products out there designed to help keep wounds clean and safe, but the lengthy ingredient lists on these can often seem quite daunting. The next time you have a cut, whether it is bleeding or not, add a couple of drops of lavender oil to it, as this will not only soothe your skin, but also kill any bacteria and speed up the overall healing process.
Lavender is a truly incredible plant with such a wide range of different uses. Whether you want to cook with it, use it to boost your skin, or make the most of its fragrance around your house, this is one ingredient that you should always have on hand.