Your neighbourhood farmers market is the best place to buy local produce and gives you the opportunity to learn more about where your food has come from. While the majority of the produce that you find here is likely to be much fresher than their grocery store alternatives, here are a few tips and strategies to keep in mind to ensure that you score nothing but the freshest of foods.
Time Your Visit Carefully
The time at which you visit a farmers market can have a huge impact on the food that you end up bringing home with you. If you want first pick of all of the produce there, then it goes without saying that you will need to arrive as early as possible, but do not arrive too early as the farmers are only likely able to sell their products after a certain time. If you want to buy greens and herbs, then this is the best strategy, but, if you are looking for vegetables such as squash, potatoes and onions, it may be worth timing your visit for the end of the day. The majority of farmers will not want to take their produce back home with them, meaning that this is the time when you are likely to be able to find a few bargains, and, if you are looking for produce that is less delicate, an extra few hours will not make a difference to freshness.
Ask Questions
One of the main advantages to shopping at a farmers market is that you are able to speak to the people who have grown the food, and ask as many questions as you like. This is a great way to find out how fresh certain foods are, as you will be able to ask about when they were harvested, as well as the methods that were used. There is no reason why you cannot ask your questions to a few different growers, and then make your purchasing decision based on which stall offers the freshest foods.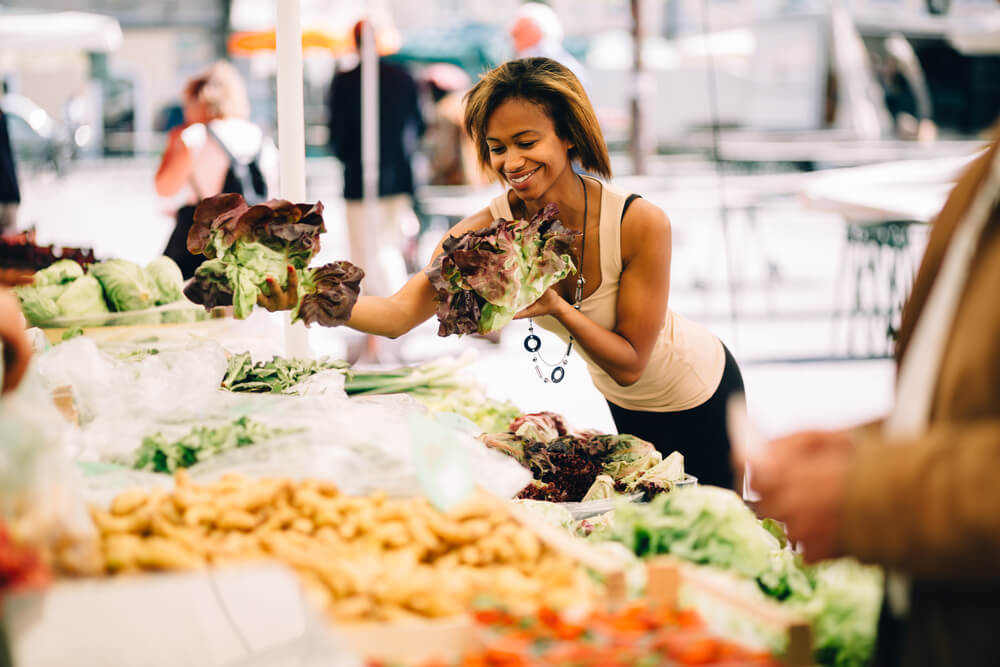 Bring a Cooler
Many farmers markets are large, busy, vibrant places, and it is always fun to spend the whole morning or afternoon here, including a break for lunch. If this ends up putting you off of buying certain items, consider bringing a cooler with you the next time you visit. This will enable you to keep all of your shopping fresh, while you are able to enjoy everything else that the market offers.
Know Your Seasons
Some vegetables can be easily stored throughout the year, meaning that you are likely to always find them available at the farmers market. However, the majority of produce will experience seasons, and there will be certain months at which they are at their peak, meaning that they are also at their tastiest. To ensure that the foods that you are buying are really fresh, make sure that you always opt for produce that is currently in season. If your farmers market has an information stand, they are likely to be able to tell you more about this there, or, alternatively, you can always download a crop calendar yourself online.
Farmers markets are a great place to do as much of your food shopping as you can, because not only will the produce be fresh, but you will also be directly supporting local farms. Even if you have to travel a fair bit to reach your nearest farmers market, you will no doubt decide that the journey was worth it after tasting all the goodies that you bring home.