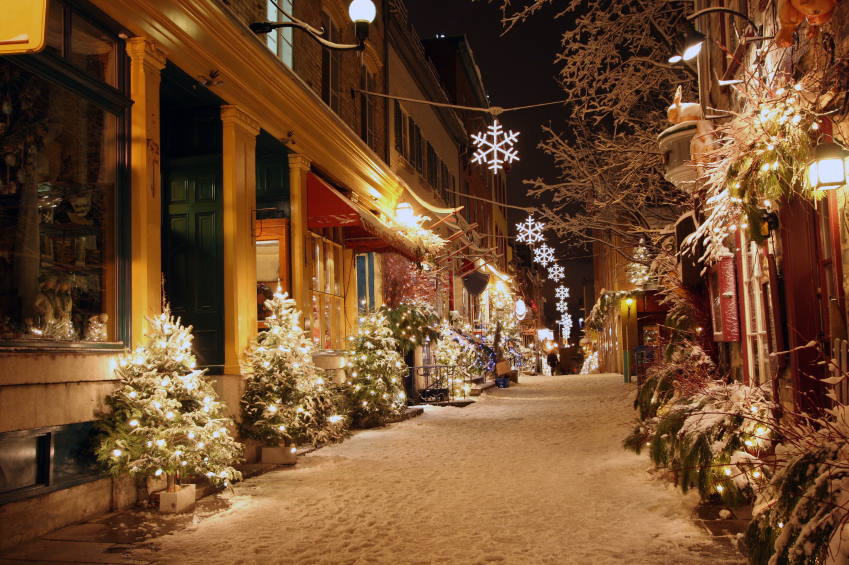 Find your reserves of happiness and enjoyment to be low? Still need that bit of inspiration to get into the holiday season mode? OROGOLD Cosmetics helps you to get into the holiday spirit with a few simple tips and solutions. This OROGOLD list of activities shall not only get you into the holiday spirit, but also allow you to make the most of the holidays with people you love the most – your friends, your better half and your kids.
Check out winter decor
Grab a warm blanket, some cookies and drive over to an area that is famous for its winter décor in your area with your loved one. The dazzling displays of light and the sight of happy people is an ideal way to get you and your family into the holiday spirit.
Trim the Christmas tree
Download some Christmassy songs and listen to some soothing music while you unpack the Christmas ornaments or trim your Christmas tree. Don't put the ornaments on the tree just yet. Try to think about when and where you bought each decoration and rekindle long lost memories of Christmas seasons gone by. Don't forget to pass on those traditional tales and family stories to your children. After all, many of our Christmas ornaments have beautiful tales behind them.
Bake some cookies
The smell of freshly baked cookies is an ideal way to get into the holiday spirit. Make an event out of baking cookies and use those beautiful shaped cutters to bake reindeer shaped cookies. Don't forget to experiment with ingredients like potato chips, pretzels and cinnamon.
Shop with your loved ones
Go for a holiday shopping spree with people you love. Grab a friend or take your better half for a communal holiday shopping experience.
Enjoy a game night
Host friends or close family members at your home for a game night. There are all sorts of games that you can try your hand at, and irrespective of which game you choose, you're bound to have a blast.
Enjoy a movie night
If games sound boring, all you need to do is make some hot cocoa and watch one of those seasonal movies with your family. Make sure to play those holiday-centric flicks like Home Alone or It's a Wonderful Life.
Make gifts for your loved ones
An ideal way to get into the holiday spirit is to make gifts for your loved ones this Christmas. Handmade gifts are an ideal way of showing someone how much you care and they definitely look much better than those branded items that you purchase from the stores. The experience of making these gifts is more than enough to get you into the holiday spirit and the smile that these gifts are likely to bring to your loved ones really makes all your efforts worth it.
Make Holiday Cards
Making holiday cards for the ones you love is a fun activity to do this winter. Don't rely on those commercial cards. Make them yourself. A handmade card is way better than those commercial ones and making them is an experience in itself. Better yet, this gesture is likely to strengthen your relationship with your loved ones.