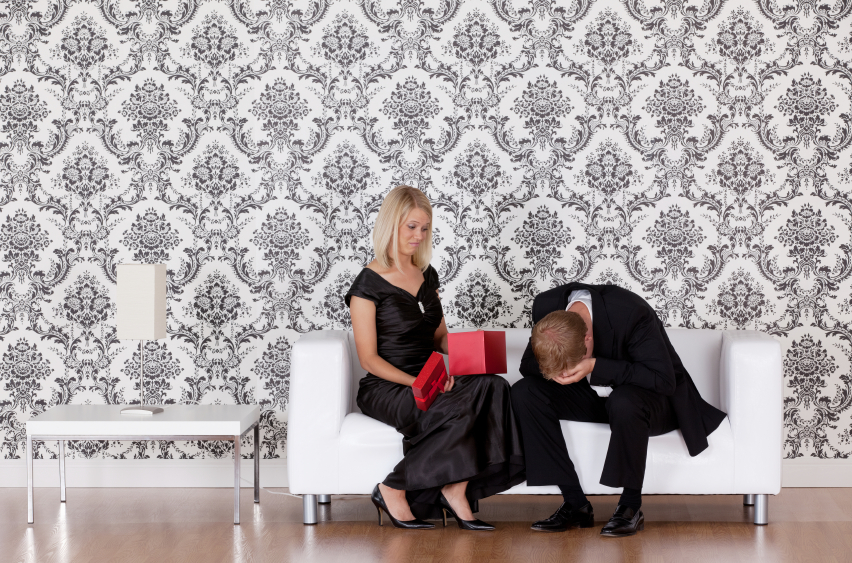 The holiday season can prove to be a time where your patience, time, and abilities are tested. You are out on a shopping spree, spending money, buying away – but how do you know you are buying what they really want? Are you sure that you've got it right? Do you think your gift will really put a smile on their faces?
OROGOLD is here to help you understand whether or not you're a bad gift giver. Nobody wants to be that person – you know, the dreaded one everyone talks about at the family Christmas parties, as they laugh away at the terrible gifts you've given them three years in a row. Enough is enough – its time to decipher if you're OROGOLD bad gift material once and for all.
You Buy Because It's on Sale
Just because an item is on sale, doesn't mean it's something anybody is going to want. Taking advantage of sales simply to stock up or get a good deal can prove to be worthless in the end. While you may have good intentions and figure you can save yourself some cash and get away with it, it doesn't mean the product you buy is worth any value, nor does it mean it's going to be loved, adored and utilized. If it's an item you think a particular someone would truly like, feel free to buy – otherwise, err on the side of caution when it comes to buying sale items. Many times, the sale items turn out to be low quality products.
You Buy Things Only You Would Like
Buying things simply because you like them is another no-no in the gift world. If you are absolutely certain that you want to buy an item, be sure you aren't the only person that is going to adore and use the item. Be sure it's something you will make others happy with. Remember – the gifts you are buying aren't for you – they're for others. Make it count. Nobody wants a pair of socks or underwear for Christmas. Not even for their birthday. Nobody. Moms, this goes for you, too! Think about something the person you are giving a gift to would really enjoy. Something they have really been wanting, or that would come in exceptionally useful to them. Build your gift idea off of that.
You Re-Gift Items
Re-gifting items can be tricky – especially if you've forgotten where you got the item from originally. Imagine the uncomfortable situation which would ensue when you decide to re-gift an item back to the person who originally gave it to you. Awkward! Always opt for new gifts, and avoid this dilemma. If you don't have the time to shop, have someone else do it for you.
You Give Gifts Late
Do you live by the saying, 'Better late than never'? If so, you might be a bad gift giver. Be sure to try and give gifts in a timely manner – like on someone's actual birthday, rather than 10 days late. People get excited for gifts at the time of the actual occasion, such as a wedding, anniversary, birthday or other holiday. You could make someone happy by gifting an item to them when the event takes place, rather than later. Depending on who that someone is, they could become offended that you didn't have anything to give, and it could cause tension in your relationships. Avoid this by being mindful of important events in your life, and act on them accordingly.
Become a Good Gift Giver
It's not difficult to be a good gift giver. By following some simple rules of thumb, you can avoid that label altogether. It's not too difficult to please someone by taking initiative and showing you care. Of course, there will always be the occasion where you may purchase the wrong gift – but at least it shows you tried! The thought behind a gift sometimes matters more than the gift itself.
What are some of the worst gifts you've ever received? What were they? Sound off in the comments below.