Whether you are travelling for business or for pleasure, there is no denying that travelling can often be extremely stressful. Rather than allowing this to take over, here are a few stress-relieving ideas to try while you are on-route, we also recommend checking how safe is the location you are traveling to beforehand.
Breathing Exercises
Breathing exercises are wonderfully effective when it comes to clearing the mind of all of the negative thoughts that come with stress. The simplest breathing exercise simply requires you to focus on your breath, noting its rise and fall while really feeling the sensations it makes as it enters and leaves your body. Each time your mind begins to wander, bring it back to focusing on your breath, keeping in mind that, when you first begin to try this, you will need to refocus your mind several times during the exercise. Ideally, you should be doing this for around ten minutes, but you should begin to feel the calmness kicking in after about three minutes.
Take Care of Your Body
In order for your mind and body to really be able to overcome any stress, as well as germs, time zone changes, and everything else that comes with travelling, you need to be in your healthiest state. This means that your body will be filled with all of the right nutrients, and you will have had a quality sleep the night before, preventing any stress from taking you down. Eating a healthy meal before travelling is especially important, as this will also prevent your blood sugar levels from fluctuating while you travel, which would have otherwise affected your mood.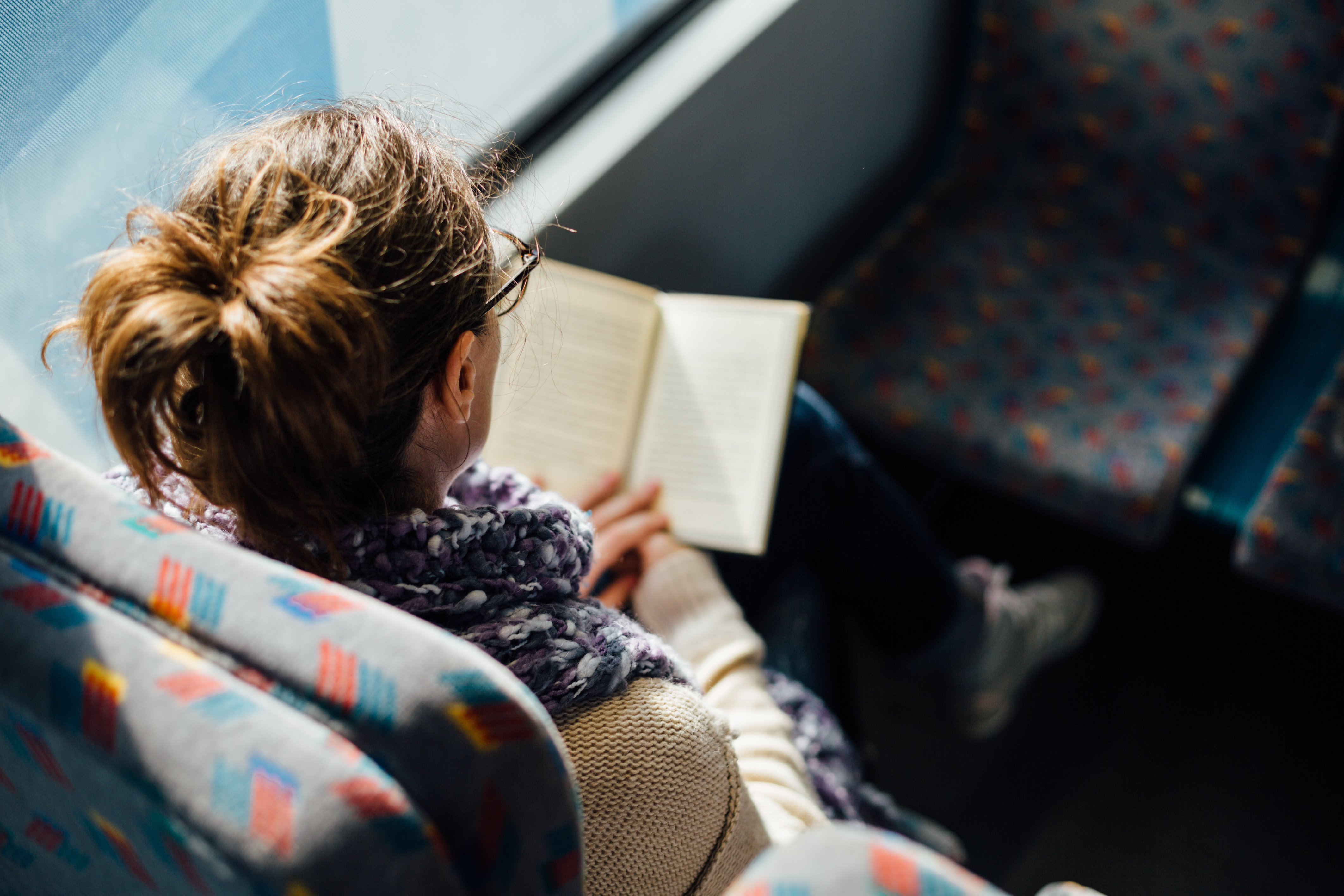 Bring a Distraction
When travelling, it is always a good idea to have one or two distractions with you, so that you have something to do during a delay or a queue rather than stew in your own frustration. Whether this may be an interesting new book that you have been meaning to read, a playlist of humorous or educational podcasts, or a new addictive game on your phone, make sure that you have at least one enjoyable distraction with you.
Pack Smart 
Long check-in queues, as well as those at baggage claim, coupled with the worry of lost luggage, definitely does not help with stress levels while travelling. A great way to avoid all of this is by packing lightly, so that all you need is a small carry-on bag. This means that you will need to keep your wardrobe simple, but interchangeable at the same time, so that if there are any mishaps with your clothing, you will be covered. Checking the weather forecast at your destination in advance is also advisable, as this will really help you to narrow down exactly what you will need, especially when it comes to bulky outerwear items.
Once you initially start to feel stressed, it is all-too-easy for this to really take over your mind, only heightening your stress levels more and more. However, by following these tips, you will be well-prepared for any stressful situations that you may encounter, allowing you to keep calm and centered throughout.