When it comes to picking out the color palette for your wedding, the options are pretty much endless. Gold is always a popular color choice, because not only does it work for all of the months of the year, but it also exudes a sense of glamor and decadence. To help you to use this classic color to really make a statement, OROGOLD has put together some gold wedding inspirations and ideas.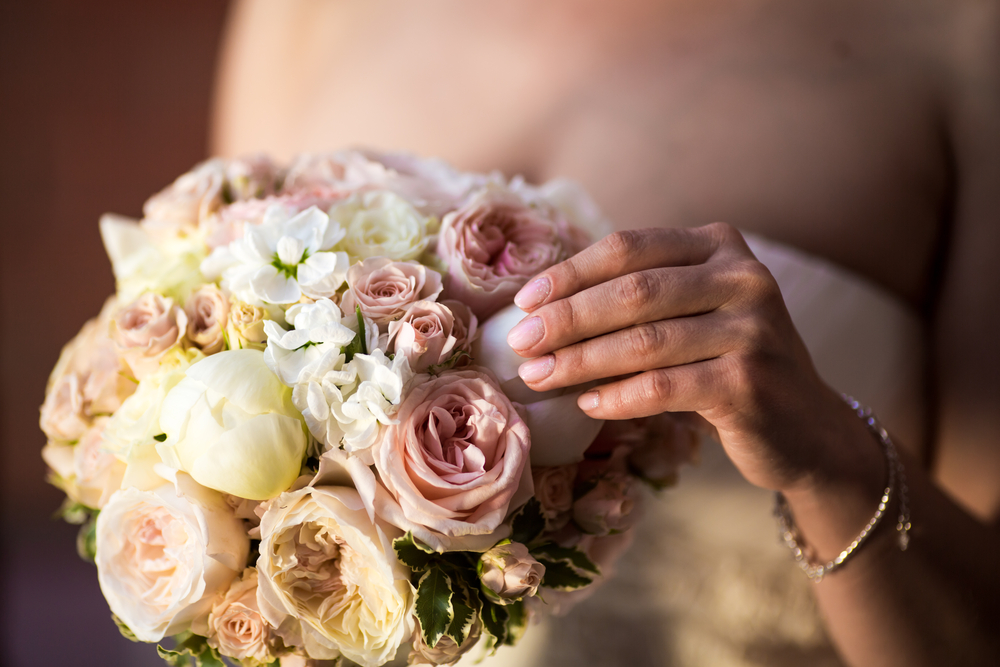 Gold Bouquet
When it comes to your bouquet, you have a few different options. If you would prefer a classic bouquet, featuring blush roses with striking greenery, using gold as a ribbon is a great way to bring the color in. Alternatively, for something extra special, OROGOLD would recommend choosing flowers that have a gold, or almost gold, shade. These could include ocher garden roses, yellow tree peonies, mini phalaenopsis orchids, and fuzzy bunny tails, and can be tied together with a thick gold satin ribbon to enhance the colors even further.
Gold Wedding Stationary
The first interaction that your guests will have with your wedding will occur when they receive their Save the Date cards, meaning that this is the ideal time to introduce your color palette and design ideas. White wedding stationary that has been accented with gold is a subtle way to begin to bring in your shimmering color palette, and can be followed up with a more glamorous invitation. Keep this theme up all the way to the end, with foil stamped thank you cards for each of your guests.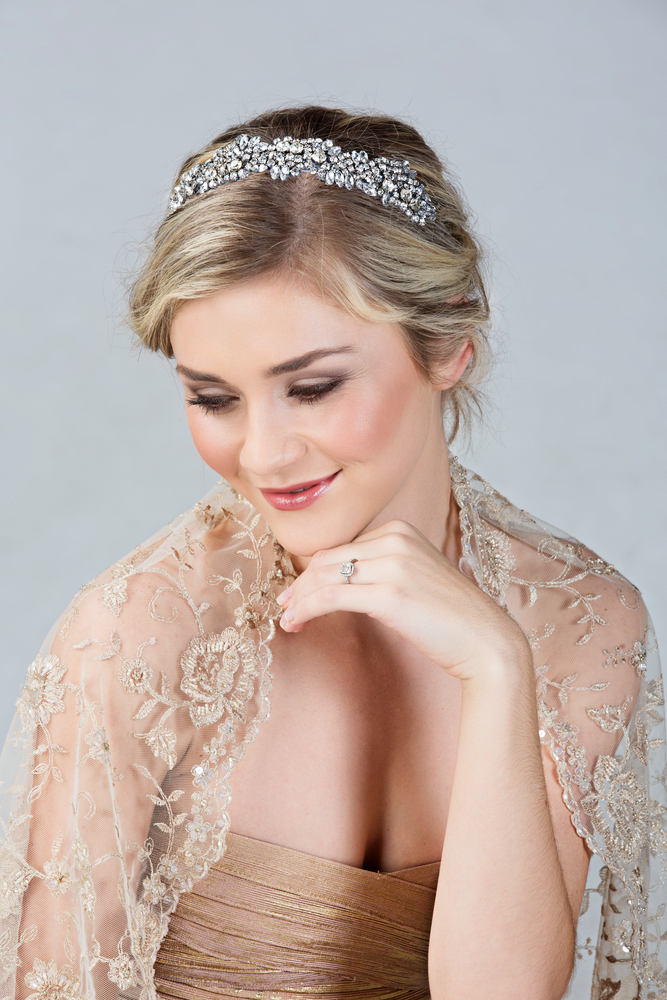 Gold Wedding Dress
Gold wedding dresses are usually created in a subtle shade, such as a warm champagne color, and complement almost every skin tone. However, even if you don't want to wear a gold wedding dress, there are still ways that you can bring this color into your look no matter what your dress may look like. Gold accessories are a great way to add a touch of glam to your dress, or you could also opt for some custom beading being added, which will have the gold beads shimmering like water droplets. If you would like more gold on your dress but in a subtle way, OROGOLD recommends looking at gold flecked gowns, as this gives a classic white dress a much more magical quality.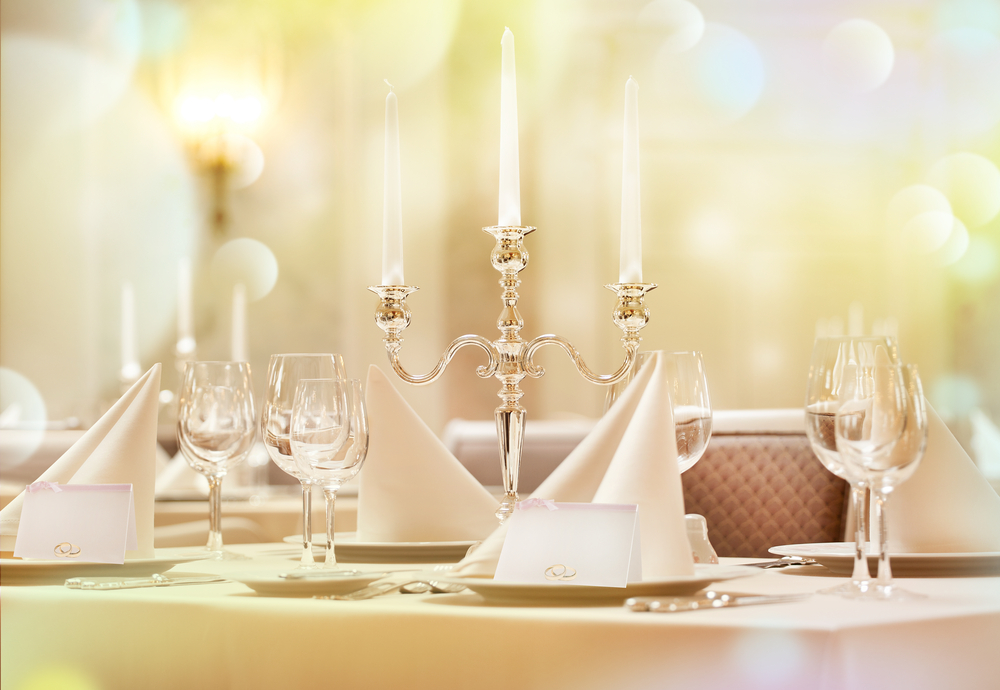 A Golden Reception
Depending on the location of your wedding reception, you may be able to have all your guests drenched in a golden glow if you are able to time your reception with the sun setting. There are also many other ways that you can add gold touches to the reception, from gold-rimmed dinnerware to gilded candlesticks to embroidered gold napkins. If you are going to be adding quite a bit of gold to the festivities, OROGOLD would recommend keeping everything else quite toned down, perhaps opting for linen free wooden tables with gorgeous floral runners to complement the glimmering gold all around, while saving it from looking too over the top.
Not only will gold bring a sense of opulence and glamor to your big day, but it is also easy to pair with other colors, meaning that you can include as much, or as little, of the gold as you want. From a naturally golden bouquet to a shimmering champagne wedding dress, this is definitely a fantastic color to choose to make a statement on your wedding day.