When preparing for a festive sit-down meal, it is important to also spend some time planning your holiday table. From taking guest comfort into consideration to creating an attention-grabbing centerpiece, these are some expert tips that will help you to set your most stylish holiday table yet.
Guest Comfort
It is likely that you have added some extra chairs to your table for your festive dinner, so be sure to test these out before your guests arrive, so that you can ensure that they are comfortable enough to be sat on for the evening. You should also check the spacing that you have left between each seat, ensuring that each guest will have enough elbow room, and can easily get in and out of their seats.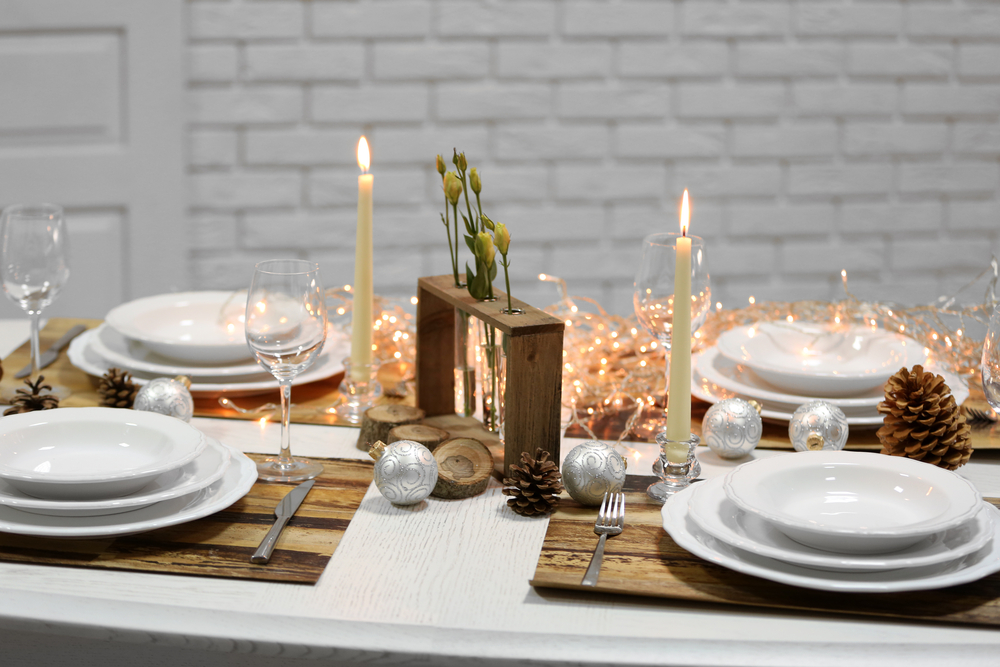 The Centerpiece
When it comes to putting together a holiday table, the centerpiece is usually where most of the attention is focussed. A successful centerpiece will highlight the overall theme of your evening, while continuously drawing the eye to it. While an extravagant Christmas diorama will definitely be impressive, there are many simpler centerpieces that you can opt for instead, such as candle arrangements, or napkin shapes.
Personalized Place Cards
Personalized place cards are a great way to make your guests feel really important, and not only are they practical, enabling your guests to see where they should be sitting, but they can also make meaningful gifts. From miniature aperitif bottles with name tags around their necks to festive baubles that can later be hung on a Christmas tree, there are so many place card options out there for those who really want to get creative.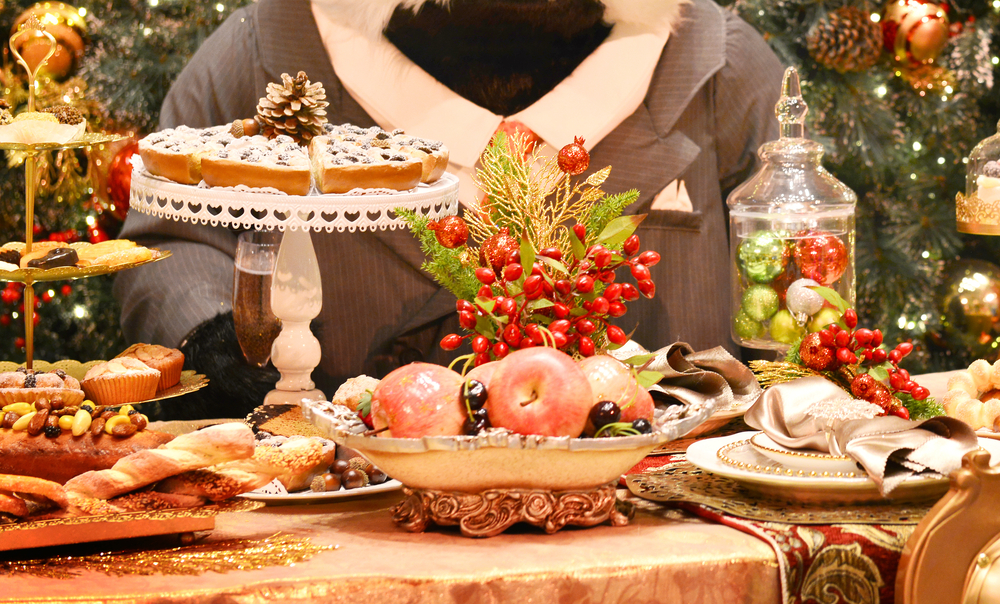 Seasonal Elements
Depending on the theme that you have opted for, adding some seasonal elements to your table will always give it an added festive touch. Whether you use a few festive ornaments, sprigs of holly or an ornate wreath, these seasonal items will brighten up your table, and can even be incorporated into your centerpiece if you have been stuck for ideas.
Classic White
There is a reason why professional chefs tend to opt for classic white dishes, and this is because these beautifully display the food in a way that colorful plates cannot compete with. This timeless look is also easy to put together, because most people already own a range of white dishes, and since white matches with white, you do not need to purchase a new complete set if you need any extra pieces, and can simply buy the pieces that you need instead. This also gives you the option of using white as one of your main colors for the table, whether you contrast this with a bold black, or go for a luxurious white on white winter wonderland feel.
When hosting a holiday meal, it is likely that the food will be your main focus, but that does not mean that your holiday table should be neglected. From creating a simple but stunning centerpiece to incorporating a few seasonal elements, these tips will make planning your holiday table much easier.