Ever since gold foil came into our world, fashion has never been the same since. As with any woman, gold is a color we can't seem to resist, and this held true more than ever during this year's fashion week.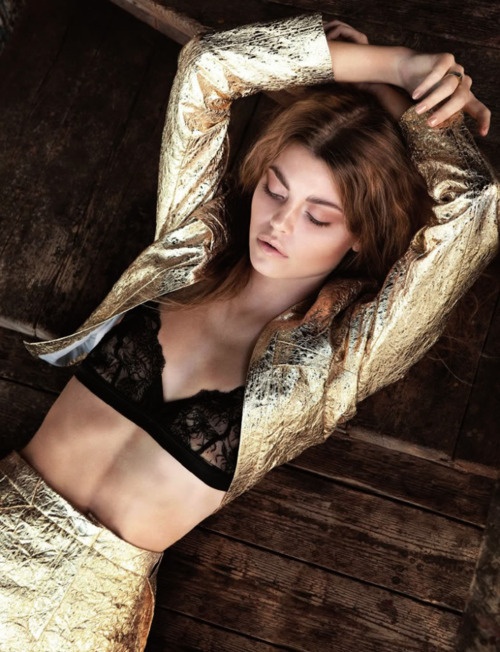 As we prepare to store away our dark, winter wardrobe, we can't help but wonder how we can transition our winter outfits into Spring, without saying goodbye to them just yet. The solution? Nothing brightens up an outfit more, than to add some gold finishing touches.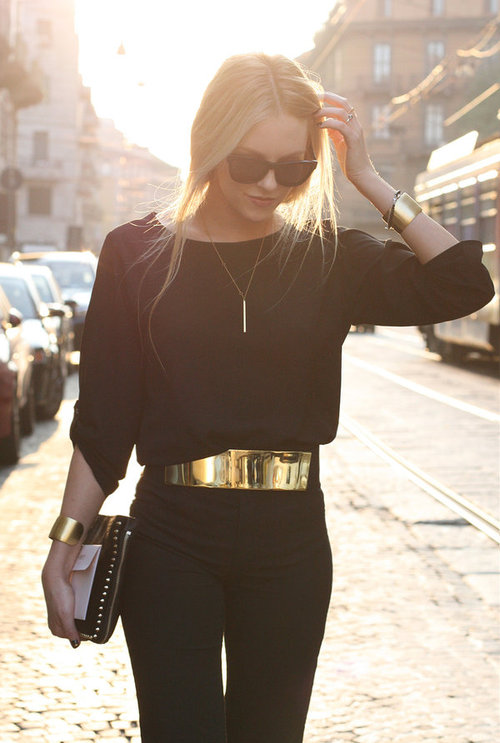 This example above is the perfect way to take an all black look, and transition it into spring by adding a wide gold belt. This is the perfect way to start approaching the "Gold trend" without feeling intimidated by this luxurious color.
If you hardly wear belts, a gold statement necklace can dramatically transform an outfit, as well.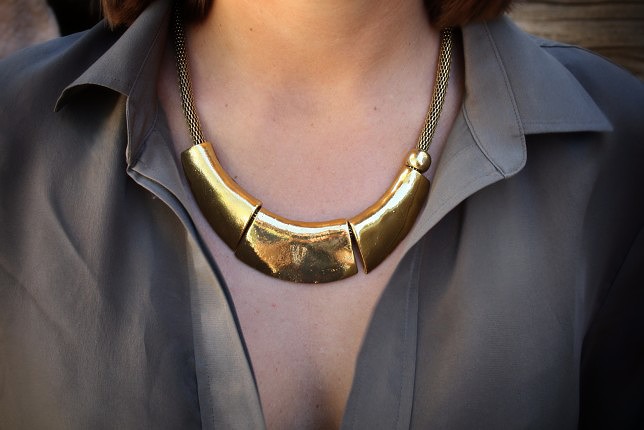 Beauty Secret: Warm up a statement necklace by blowing some hot air to it with your blow dryer. Just make sure to do a touch test before putting it on, so you don't burn yourself!
Now you may have asked yourself what gold foil is at the beginning of this article, and don't worry, we're here to explain.
Last year, we saw the 'mirrored nail trend' make its first debut on the runways, but this year we saw a slight variation to it.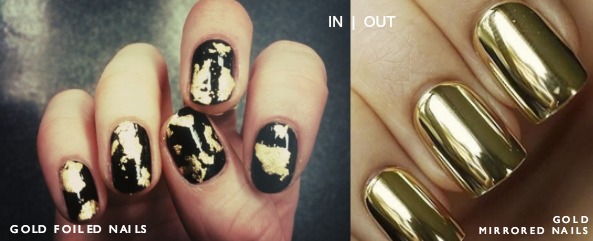 Rather than apply a press on mirrored nail, gold leafs are applied to the nail, after applying a base coat in the color of your choice. This results in a longer lasting manicure that not only looks chic, but also very interesting.
However, the gold leaf trend did not stop there. We also saw gold foil theatrically applied to the hair, that not only looked visually appealing, but also caught the attention of many.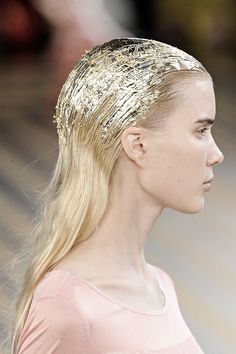 While this looked stunning on the runway, we gathered some suitable inspiration to help you try this trend in a more subtle approach.
The first style is perfect for any woman looking to brighten up a conservative office look. Although the style is a classic one, the gold wrap adds the perfect finishing touch to any simple ponytail.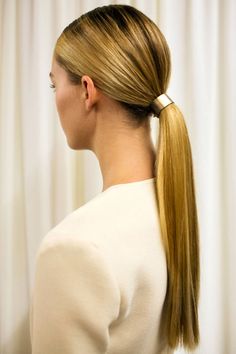 For the second look, we choose a gold crown which is a more romantic and sweet approach to this trend. This especially would look great when worn with a dress, or a flowy top. It can also be re-created with a gold chain necklace, and Bobby-pinned into place.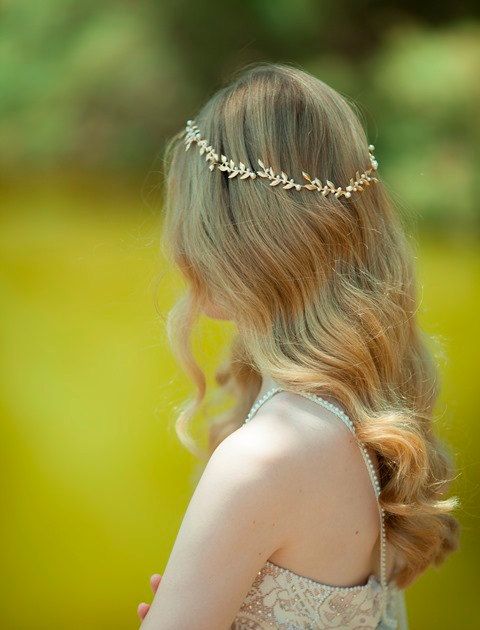 Our third look, is for our daring Fashionista who loves making a bold statement. This gold leaf headband has been the most sought- after hair accessory this season, especially since gold  appears to be a trend  women are loving.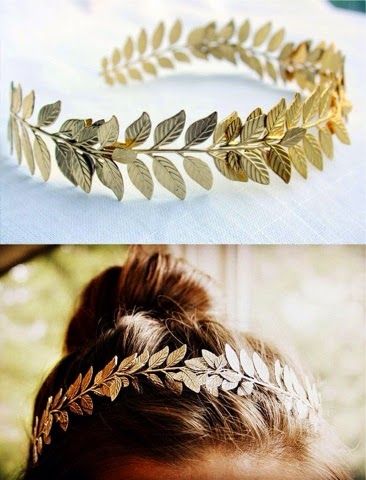 While gold has proven to be a versatile color this season, it is important to remember that fashion is meant to be fun. With a little guidance, and a lot of confidence, we can assure you that this trend can look incredible on any woman. Gold has proven to be  timeless, and a color we've seen reappear on the runway, season after season. While you prepare to pack away your winter hues, rest assure that gold in fashion, is here to stay.