The 24K DMAE Collection is designed to instantly firm and lift the look of your skin and repairs signs of damage, all while giving the complexion a youthful appearance. This uplifting series of products is formulated with a blend of botanicals to improve the look of your skin.
This Collection Is…

24K DMAE Instant Stretching Mask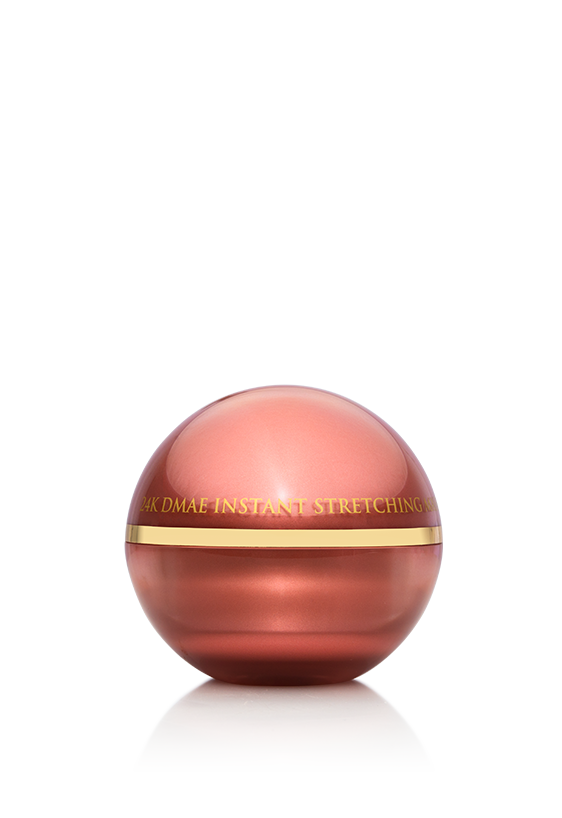 Apply the mask once per week on freshly cleansed skin. Leave on for 15 minutes, and rinse with cool water. For best results, use with the 24K DMAE Lifting Concentrate Serum.
If you are looking for younger, tighter and healthier looking skin, look no further than the 24K DMAE Instant Stretching Mask. DMAE is considered to be one of the most potent skin care ingredients on the market today. DMAE along with a cocktail of other effective key ingredients give a plumping and smoothing effect to the skin. This mask is unique in that it does not need to be rinsed off. You can leave it on even under makeup for long lasting skin beautification.
Jojoba Oil, Sunflower Oil, Bentonite
24K DMAE Lifting & Firming Cream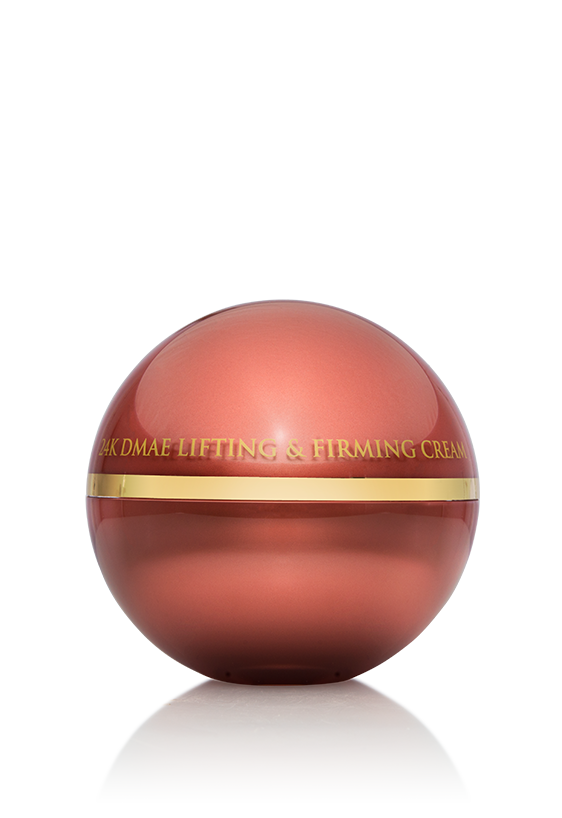 After cleansing your face and neck apply a small amount of mask to your face. It is recommended to use this in conjunction with the 24K DMAE Instant Stretching Mask. Use daily.
This thick and luxurious cream combines wrinkle-fighting effects with effective moisturizing ingredients. Many ingredients which help reduce and eliminate lines can be drying to the skin so it is very important to quench the skin. The blend of ingredients in this mask will give your skin a boost of nutrients to leave you with smoother and firmer look.
Soybean Oil, Chitosan, Retinyl Palmitate
24K DMAE Bodylift Cream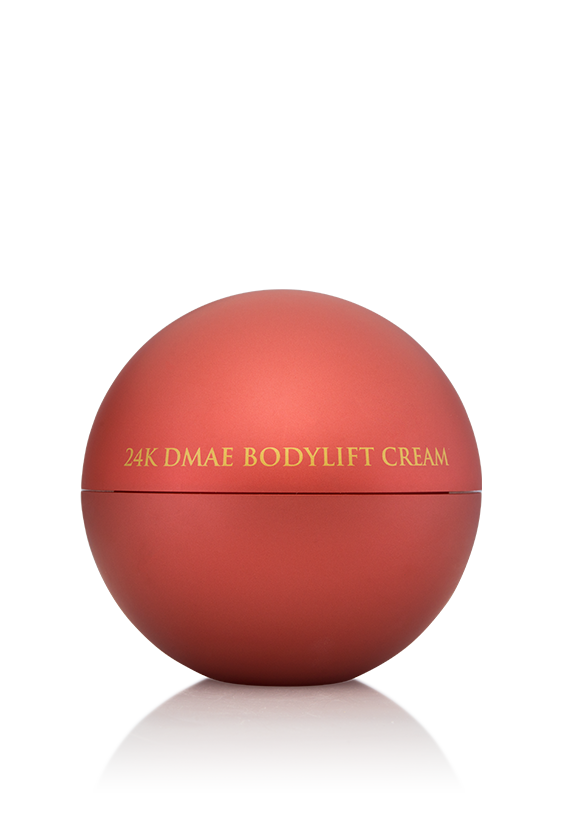 For optimum results, apply morning and night to damp or dry skin. Massage in long, circular motions until fully absorbed.
Give your body a firmer and more sculpted appearance with DMAE Bodylift Cream. Banishing dryness with rich palm oil, this luxuriously moisturizing formulation give the appearance of an instant lift to lax and dimpled skin with encapsulated caffeine, while DMAE works overtime, training your skin to appear more toned, recapturing a more youthful silhouette.