Rejuvenate the appearance of the skin with powerfully quenching ingredients. This collection is infused with gold and collagen to improve the look of visible problem areas caused by lost elasticity. The 24K Collagen Collection will replenish the appearance of your skin with a boost of vitamins, minerals, and hydrating ingredients to help reduce the look of the signs of aging.
This Collection Is…

24K Collagen Renewal Cream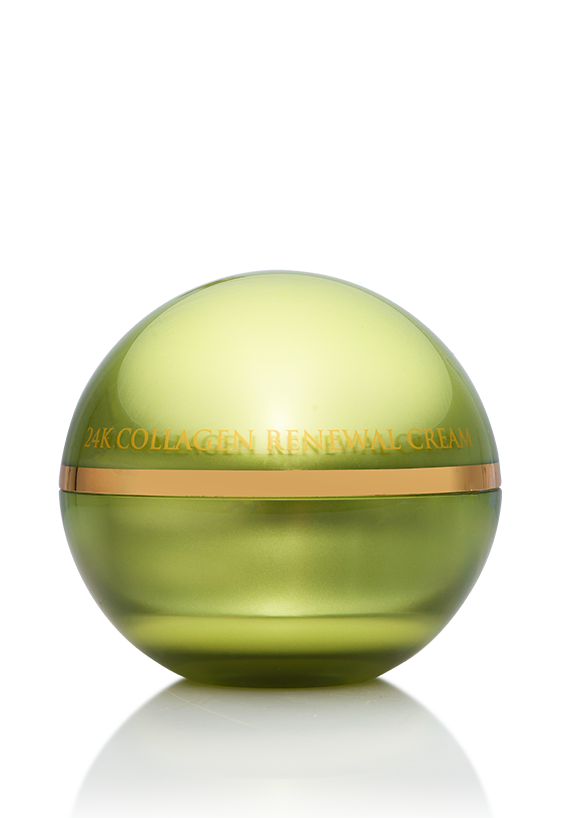 Apply a thin layer of cream to cleansed skin as part of your skin care routine. For best results, use with 24K Collagen & Seaweed Mask.
Restore depleted levels of collagen in your skin with the the right collagen cream. One of the causes of signs of aging in the skin is the loss of collagen. Increasing your skins collagen levels leads to smoother and more plump looking skin. Our 24K Collagen Renewal Cream effectively brightens the look of your skin while reducing the appearance of lines and wrinkles.
Beta-Glucan, Vitamin C, Collagen
24K Collagen Pre-Mask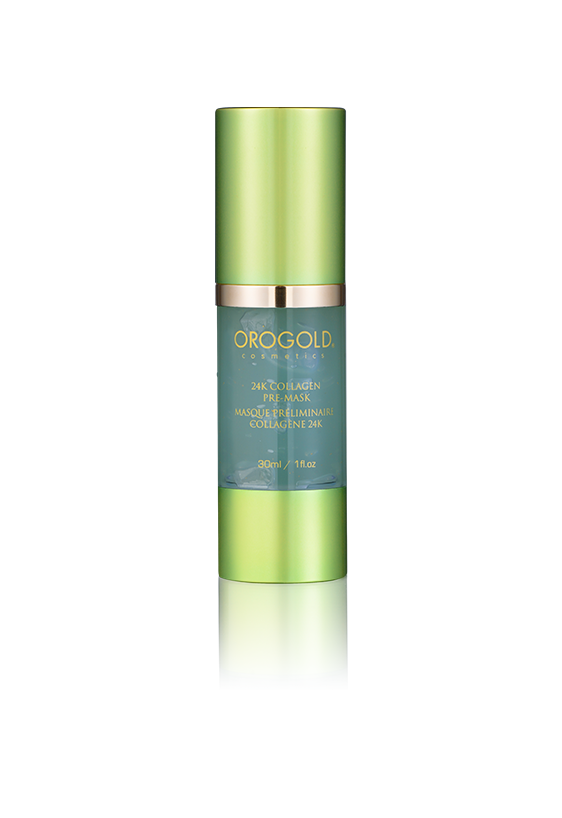 To use, massage into dry skin, allowing gel to transform into oil before adding water and working into a rich, milky foam. Rinse clean and follow with 24K Collagen & Seaweed Mask.
The 24K Collagen Pre-Mask gently dissolves away impurities, leaving your skin looking energized and primed for the ultra-restorative 24K Collagen & Seaweed Mask. As the gel formulation melts into your skin, sweet almond oil delivers an added dose of moisture. As you massage in water, soluble collagen offers plumping action while vitamin A Retinyl Palmitate supercharges the action to help your skin improve the look of fine lines and wrinkles.
Sweet Almond Oil, Soluble Collagen, Retinyl Palmitate